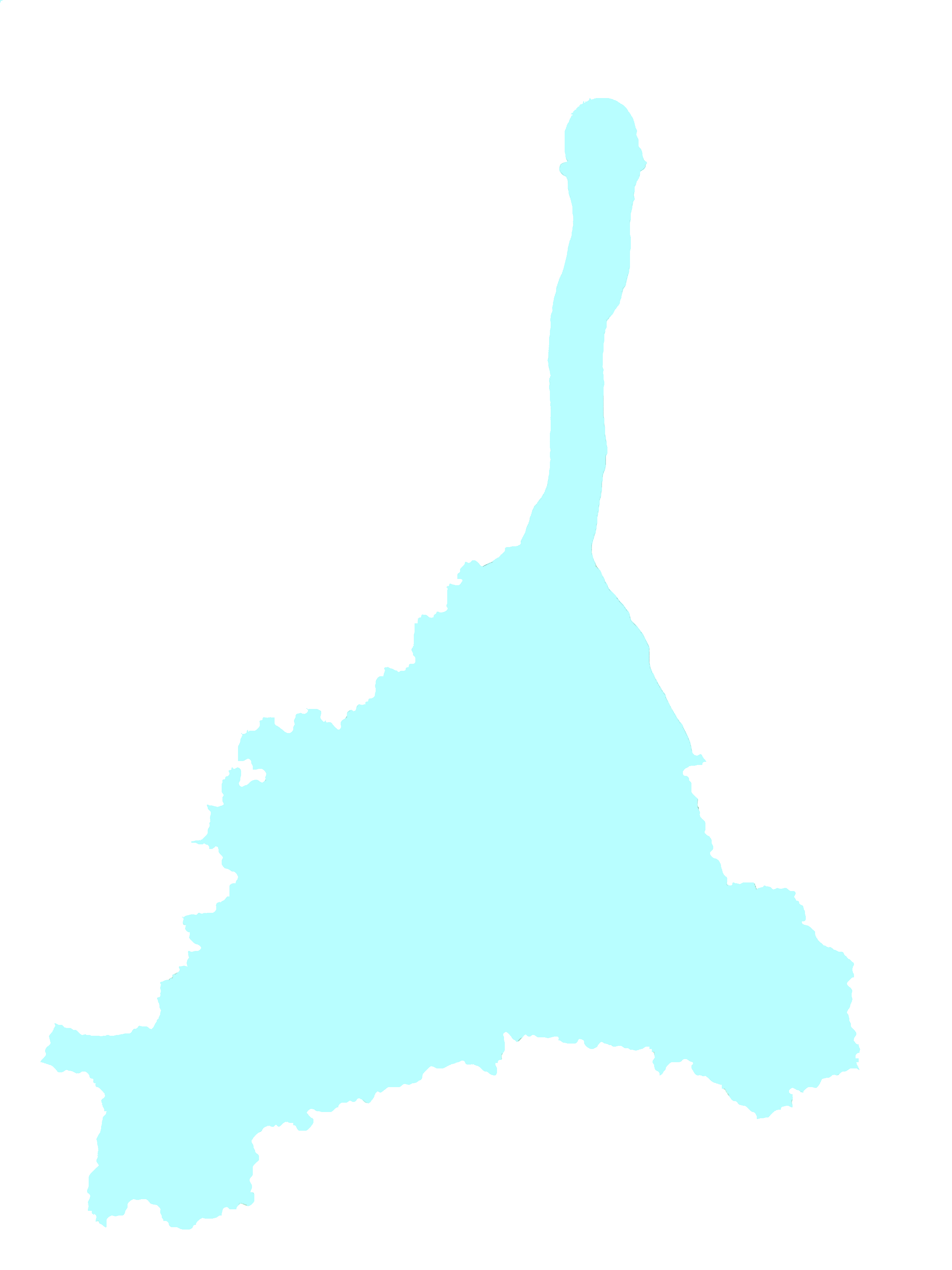 Les Totems est une installation in situ érigée à Le Change (Dordogne) lors de la résidence Summer Camp
en septembre 2019.
Cinq totems : Soleil, Force, Étoile, Magicien et Fou, (des noms inspirés de cartes du tarot de Rider-Waite)
sont fabriqués avec des matériaux organiques et minéraux trouvés autour de la rivière (bois fottés, terre argileuse, feuillages, plantes sauvages, fruits, cadeaux). Ielles ont été érigé·es autour de notre campement le long d'un arc de cercle qui suit le chemin de la rivière. Ce sont des discussions avec les six autres artistes présents à la résidence qui m'ont inspirées les formes et les caractéristiques des totems. En début de résidence, j'ai interrogé chaque résident sur ses préoccupations de jeune artiste. Ces échanges ont donné lieu à des conversations profondes, mettant en avant des problématiques communes au groupe. Ces totems sont les emblèmes du groupe d'artistes que nous sommes
et sont là pour prendre soins de nous.
Totems, are part of an in situ installation erected in Le Change (Dordogne) during the Summer Camp residency
in September 2019.

Five totems, Sun, Strength, Star, Magician and Fool, (names inspired by Rider-Waite tarot deck) are made with organic
and mineral materials found around the river (driftwood, clay, foliage, wild plants, fruits, gifts). They were erected around our campsite, along a river path. It was talking with the six other artists, who were also taking part in the residency, inspired the shapes and characteristics of the totems. At the beginning of the residency, I asked each resident about their concerns as young artists. These discussions gave rise to deep conversations, highlighting issues common to the group. These totems are the emblems of our group of artists and are here to take care of us.
La page de la résidence Summer Camp : summercamp.hotglue.me/2019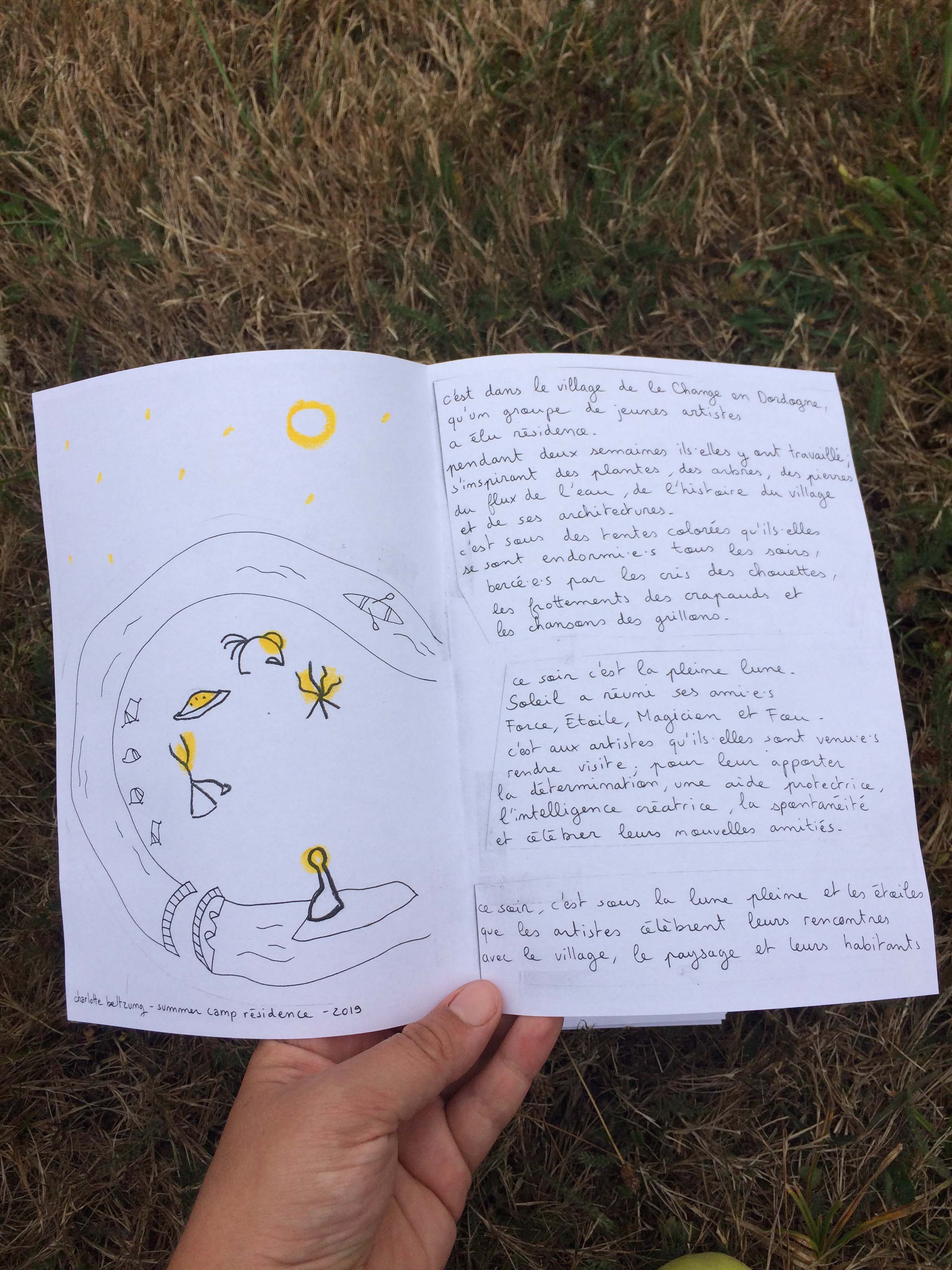 Chaque Totem a reçu des offrandes en fonction
de son rôle et de ses caractéristiques.
Les totems ont été activé· es lors
de la soirée de restitution,
à la nuit tombée, sous la pleine lune montante;
le groupe s'est réuni dans le champ,
en leur centre où j'ai lu un texte
pour présenter chaque totem
avec ses caractéristiques.

Each Totem received offerings according
to its capacities and characteristics.
Totems were opened up
during the restitution evening
as the nightfall, under the rising full moon;
the group gathered in the field, in their center
where I read a text to present each totem
with its features.
Soleil est le guide du groupe, iel représente la bonne communication entre tous, les collaborations et l'harmonie.
Iel est fait·e d'une branche de chêne offerte par Joël, de terre de la rivière, de noix, de basilic sauvage, d'une coquille d'huître de rivière,
d'un visage en argile façonné par Sarah et d'une coiffe confectionnée par Cyprien.

Sun is the guide of the group, they represent good communication among the group, collaboration and harmony.
They are made of a oak branch offered by Joël, mud from the river, nuts, wild basil, an oyster shell, a face made out of clay shaped by Sarah and a headdress made by Cyprien.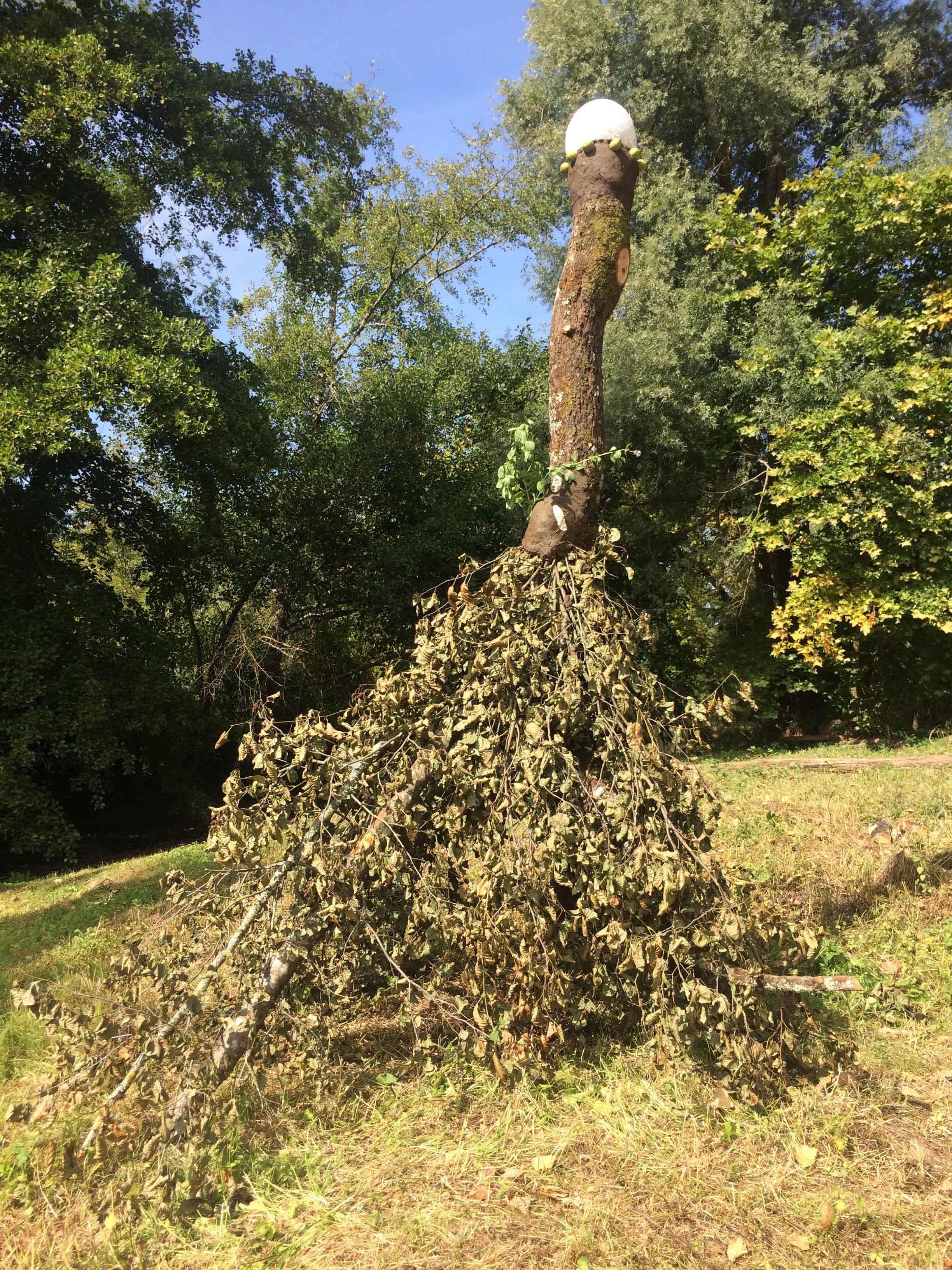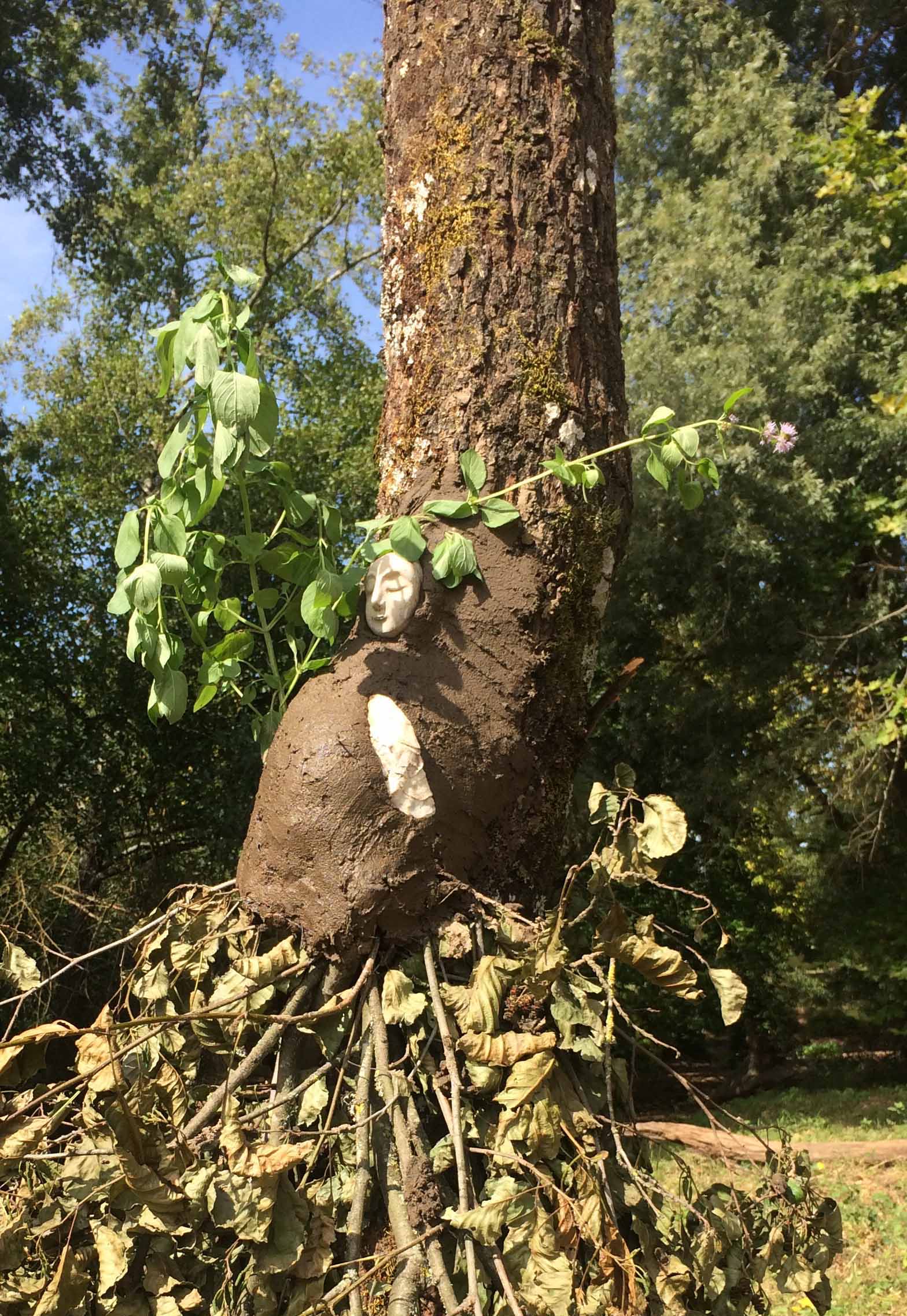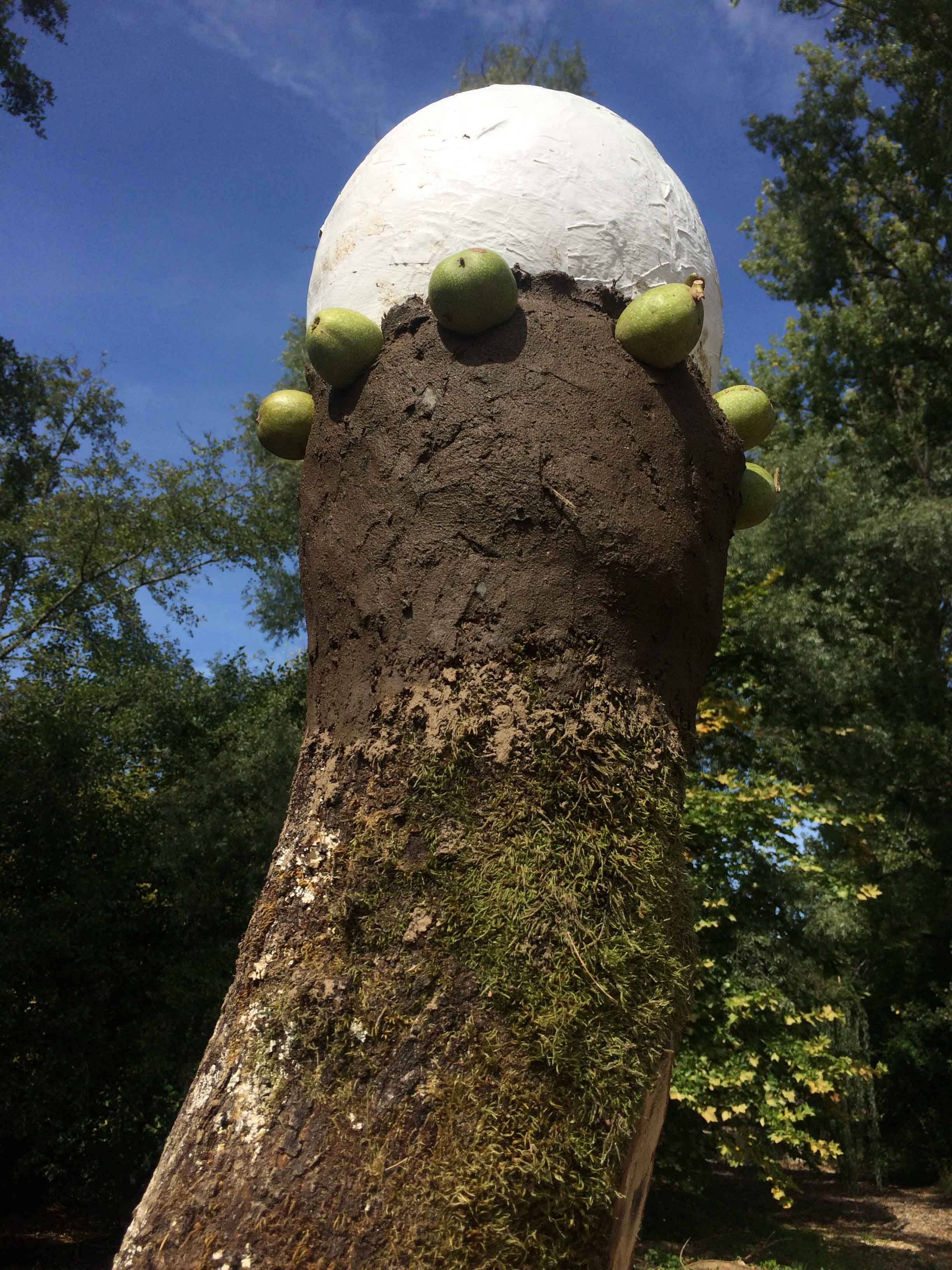 Force représente la vitalité dans le travail , la volonté et le courage.
Iel est fait·e de bois flottés, de terre de la rivière, de composte du groupe, de noisettes, de barbe de maïs, d'une feuille de mais offerte par Léah et d'une pomme.

Strength represents workflow vitality, willpower and courage.
They are made of driftwood, river earth, group compost, hazelnuts, corn beard, a corn leaf offered by Léah and an apple.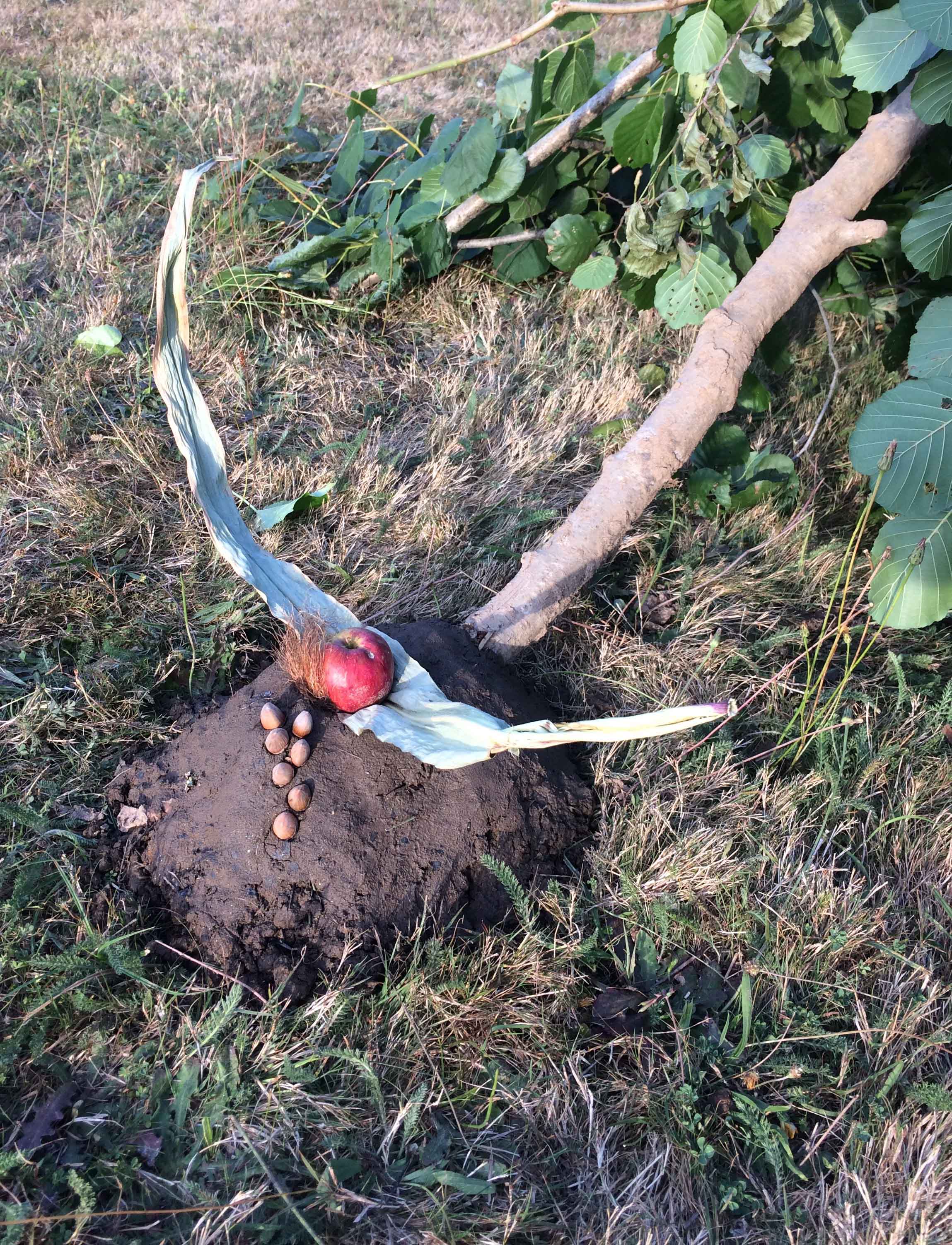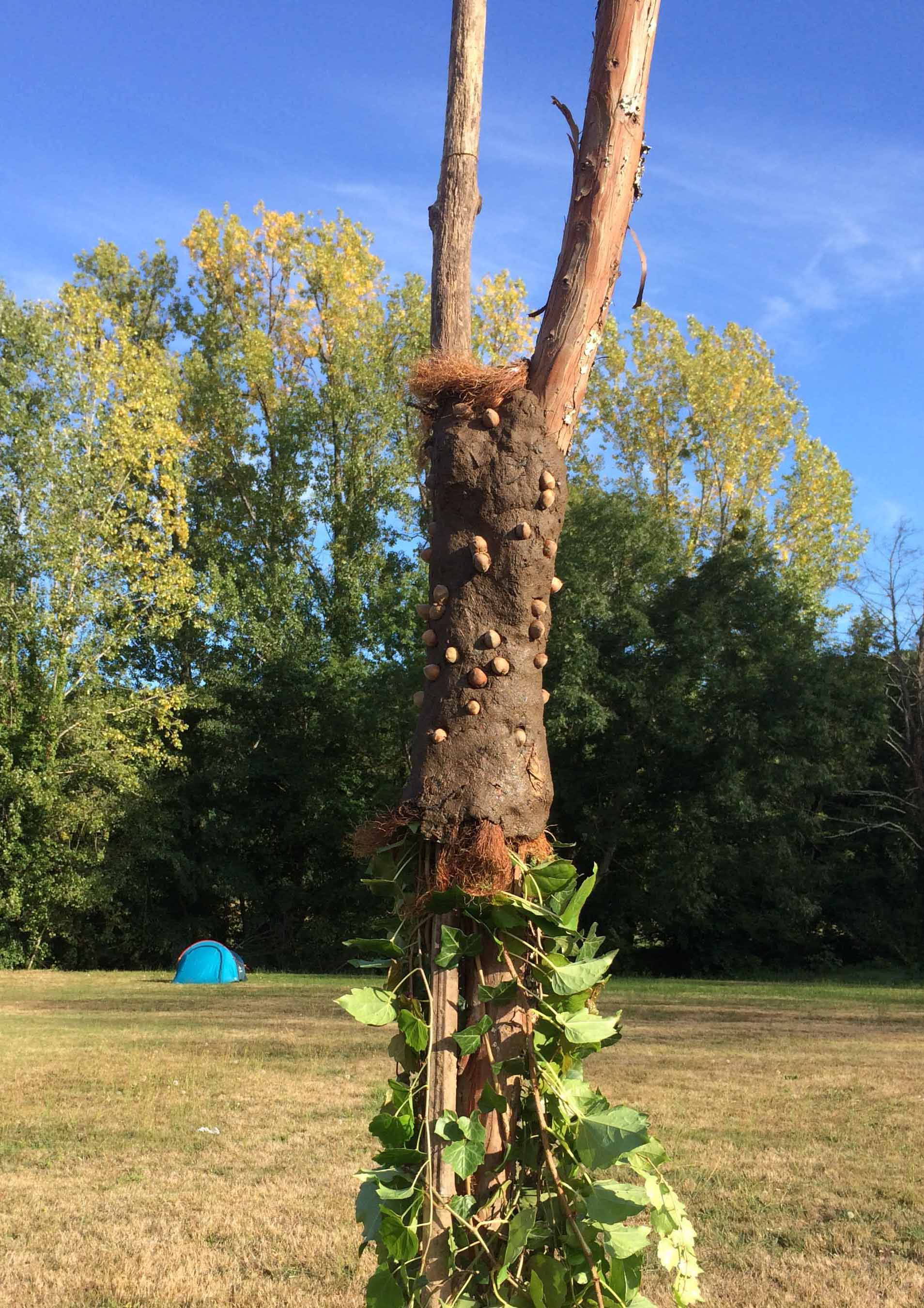 Étoile représente celui·celle qui accueille, la protection, la beauté, l'espérance et enchantement.
Iel est fait·e de bois flottés, de terre de rivière collectée avec l'aide de Natacha et Cassandre, de composte de groupe, d'abricots,
d'une fleur de nénuphar apportée par Lucas, d'un caillou rond et d'une coquille d'œuf d'oiseau.

Star represents the one who hosts, protection, beauty, hope and enchantment.
They are made of driftwood, river mud collected with the help of Natacha and Cassandre, group compost, apricots, a water lily flower brought by Lucas,
a round pebble and a bird eggshell.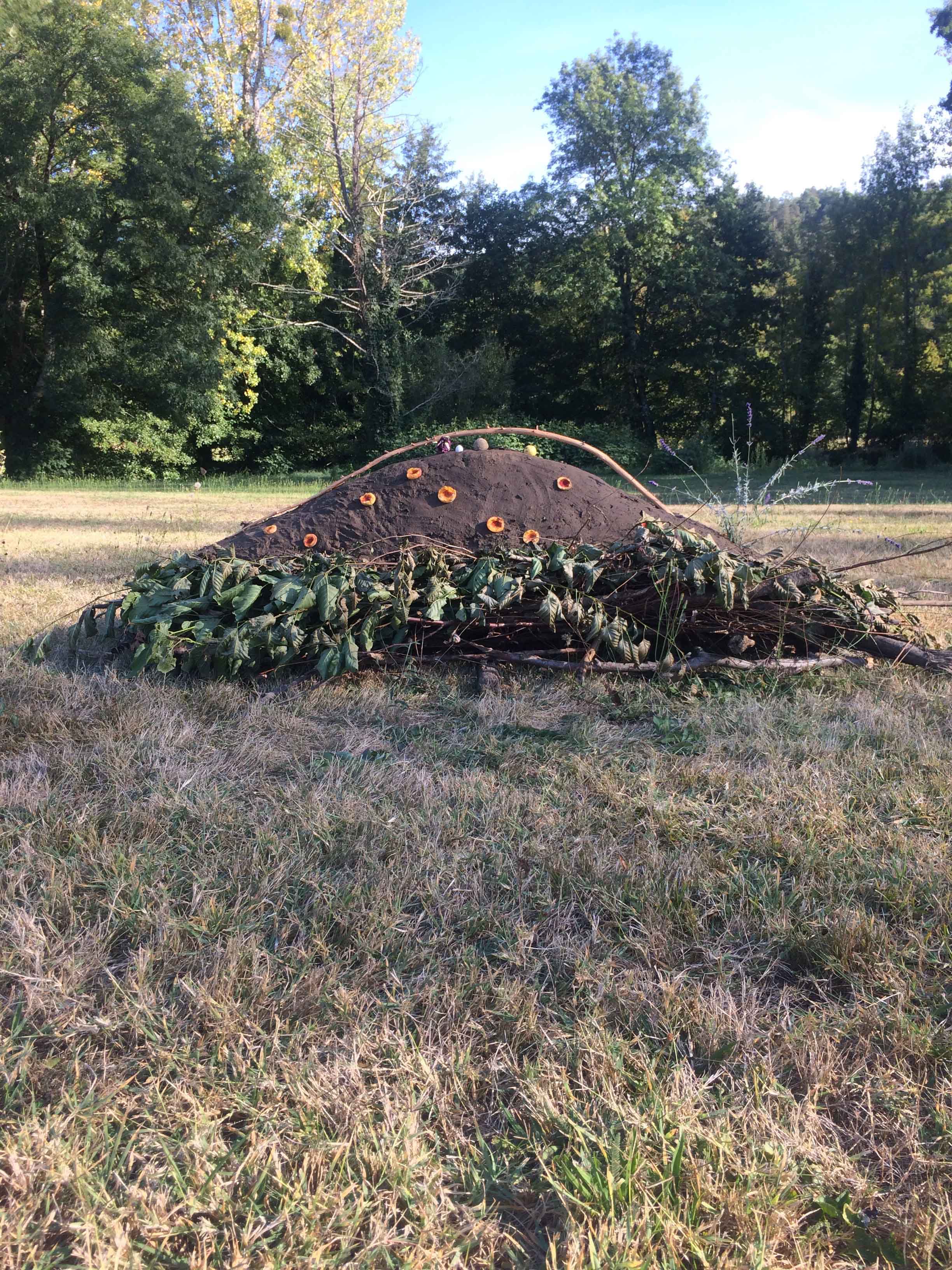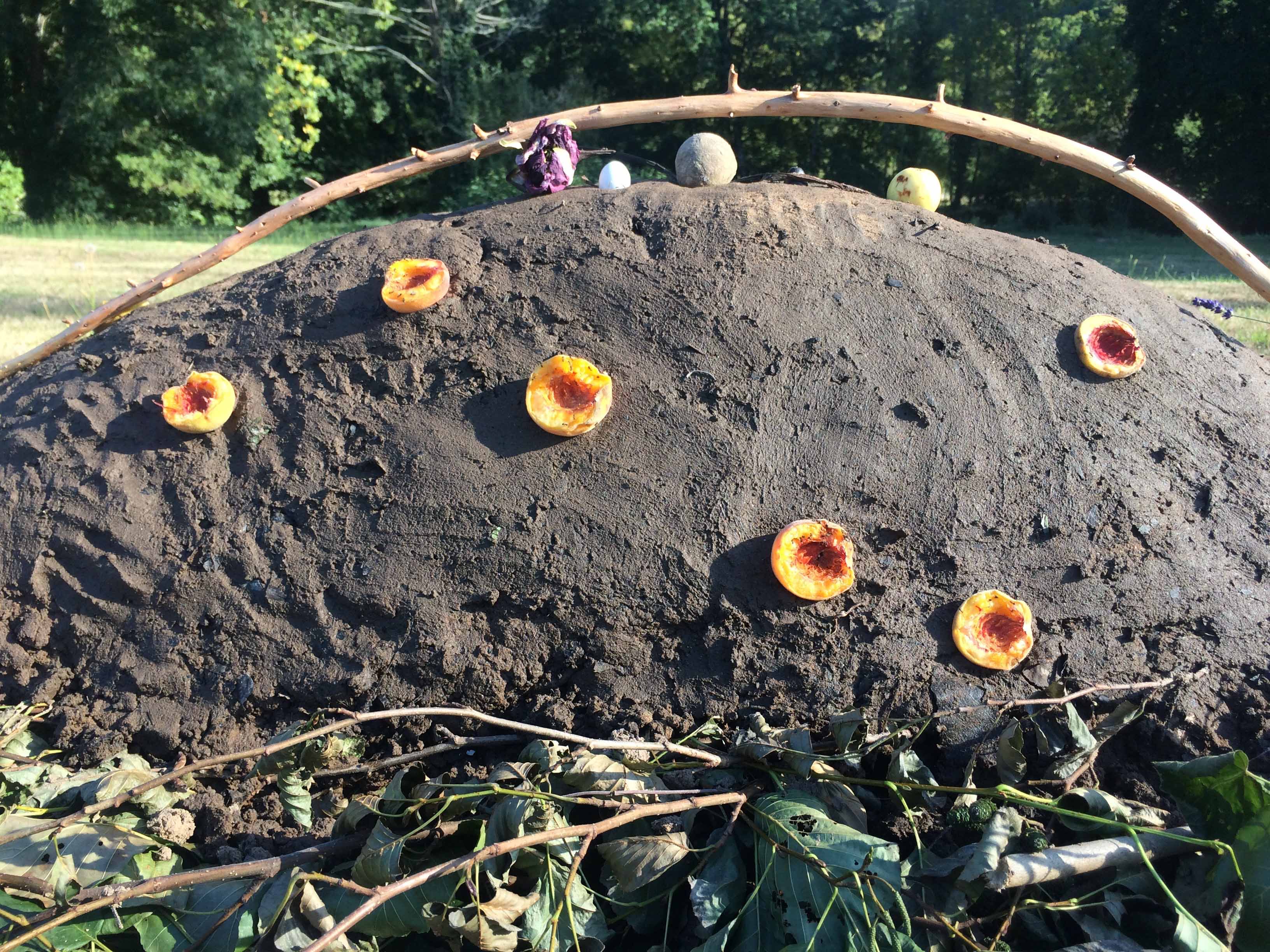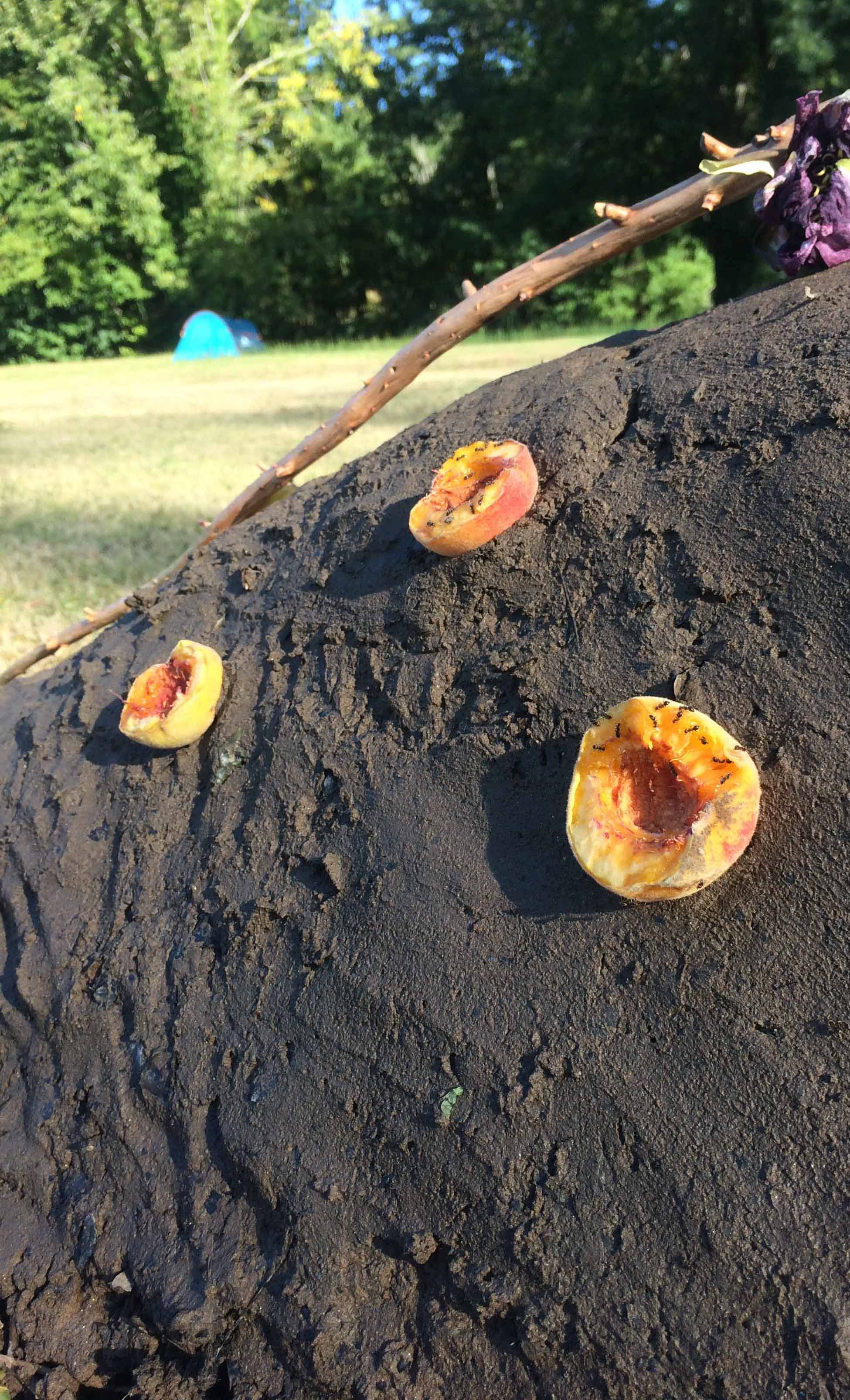 Magicien représente la connaissance profonde, l'intelligence créatrice et l'audace qui mène au succès.
Iel est fait·e de bois flotté, de branches de saules, de terre de la rivière, de composte de groupe, de menthe, de noix et de feuilles de noyer.

Magician represents deep knowledge, intelligence in creation and boldness that leads to success.
They are made of driftwood, willow branches, river mud, group compost, mint, walnuts and walnut leaves.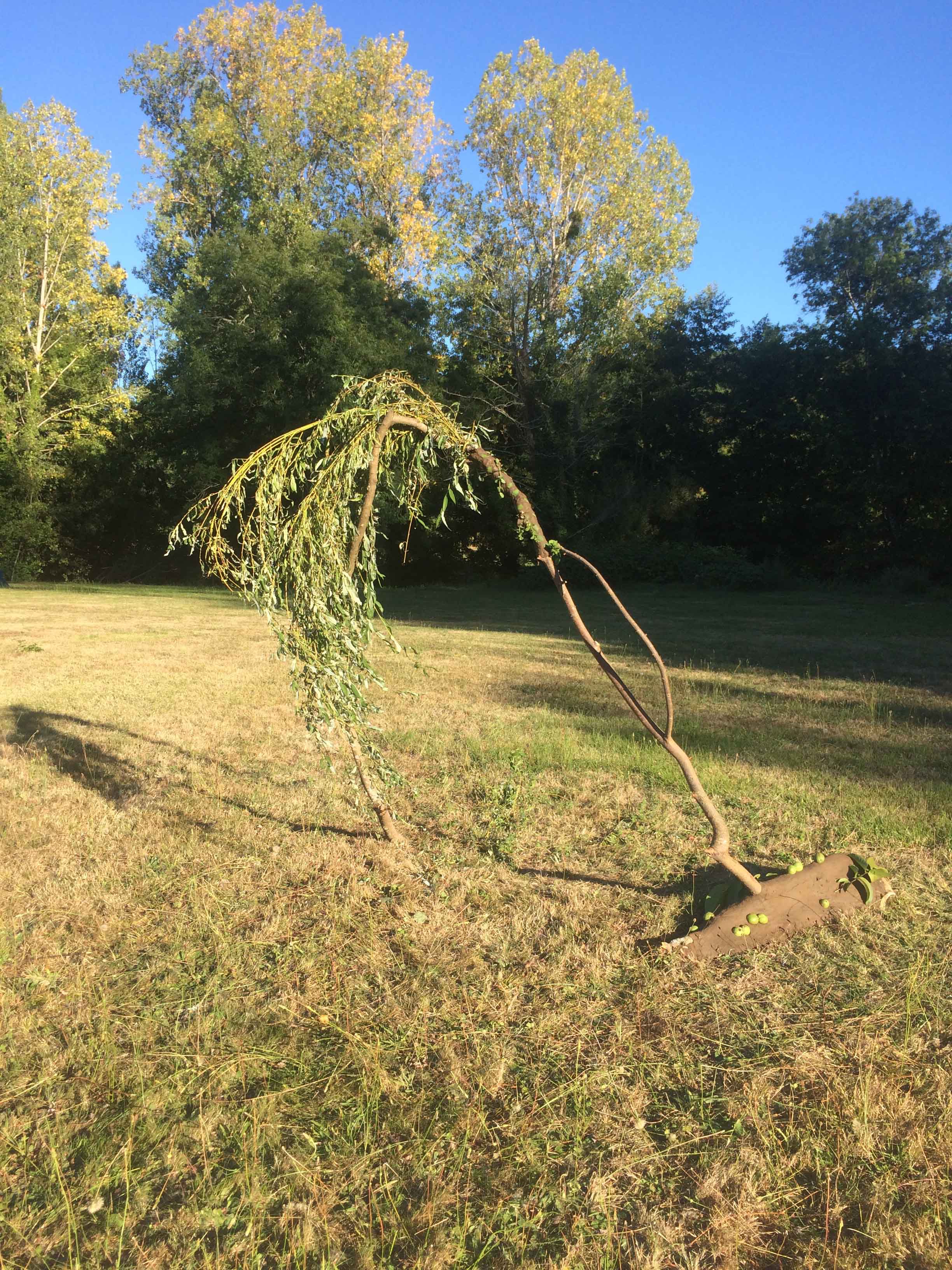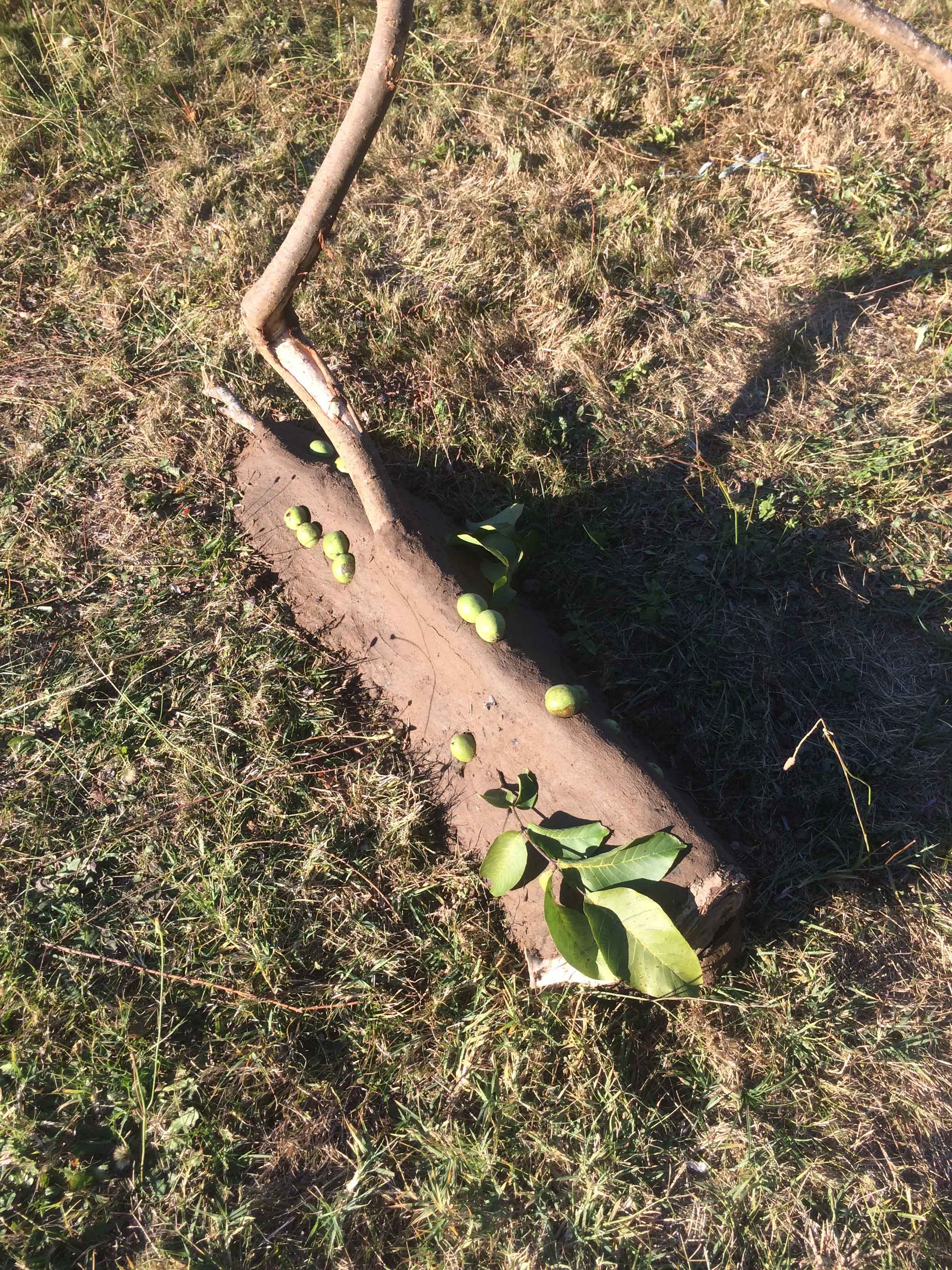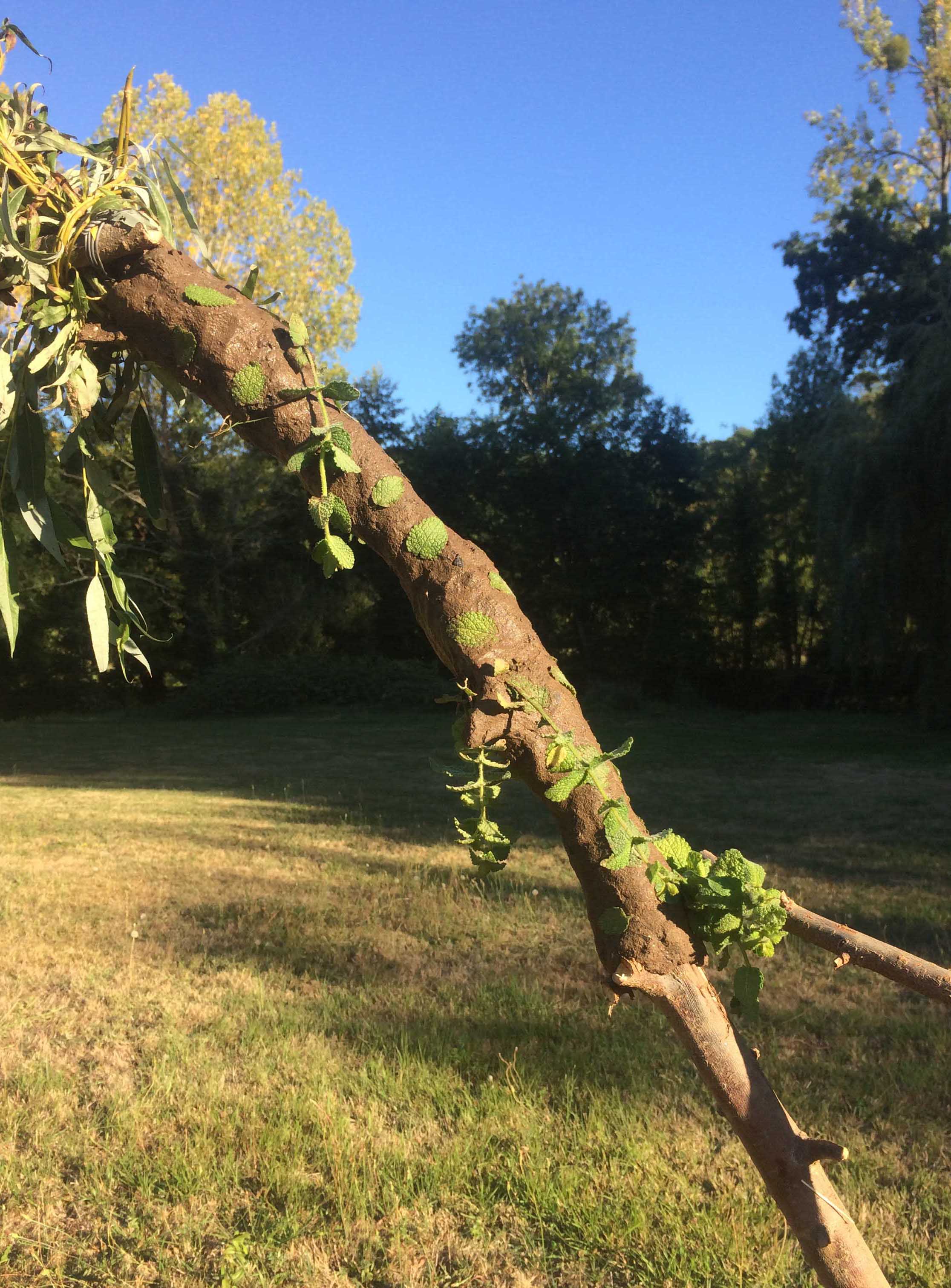 Fou représente l'aventure, la spontanéité, la curiosité et le hasard qui mène à la nouveauté.
Iel est fait·e de bois flottés, de branches de ronces, de terre de rivière, de composte de groupe, de mûres et de coings doux.

Fool represents adventure, spontaneity, curiosity and chance that leads to new things.
They are made of driftwood, bramble branches, river mud, group compost, blackberries and sweet quinces.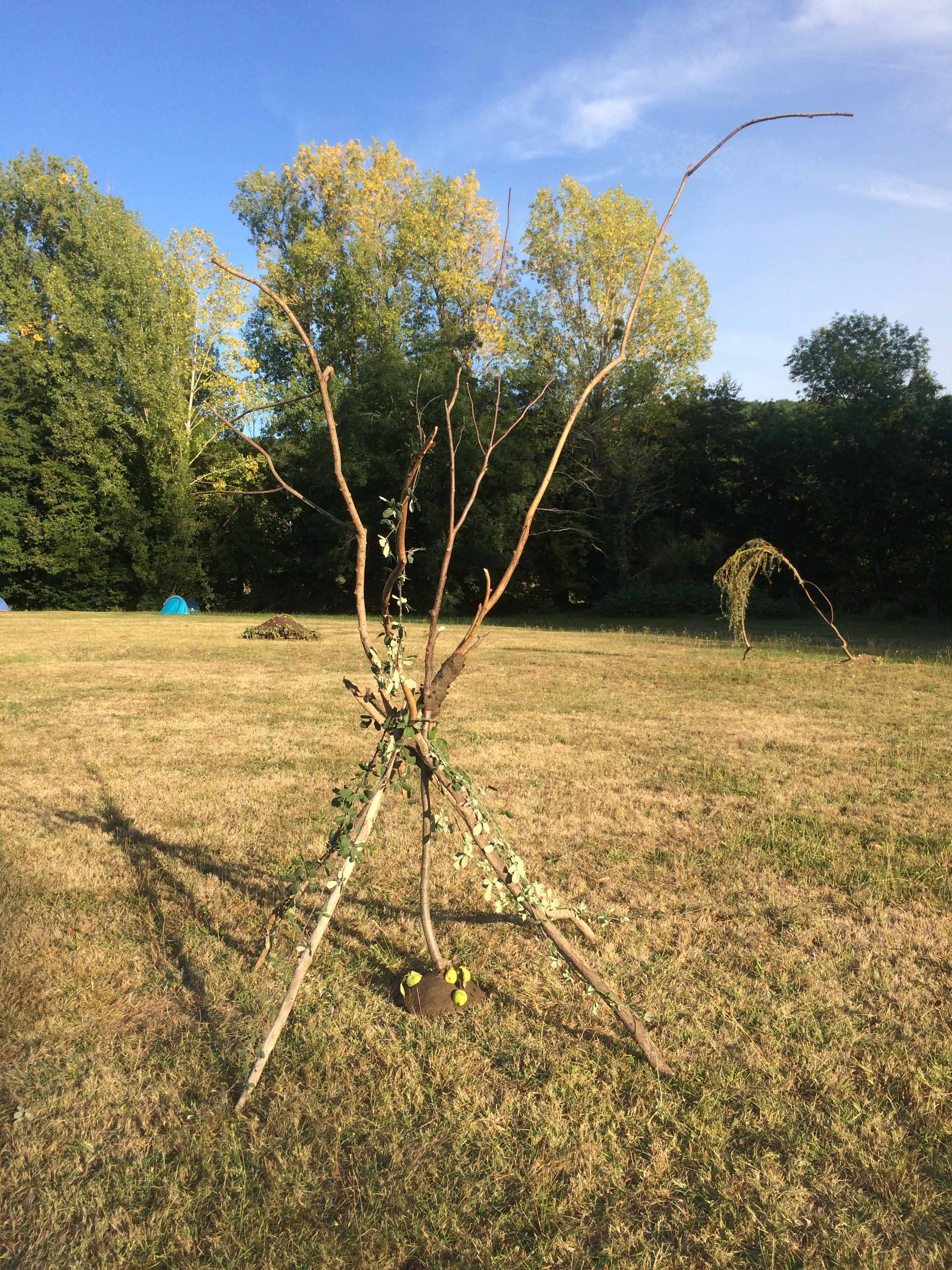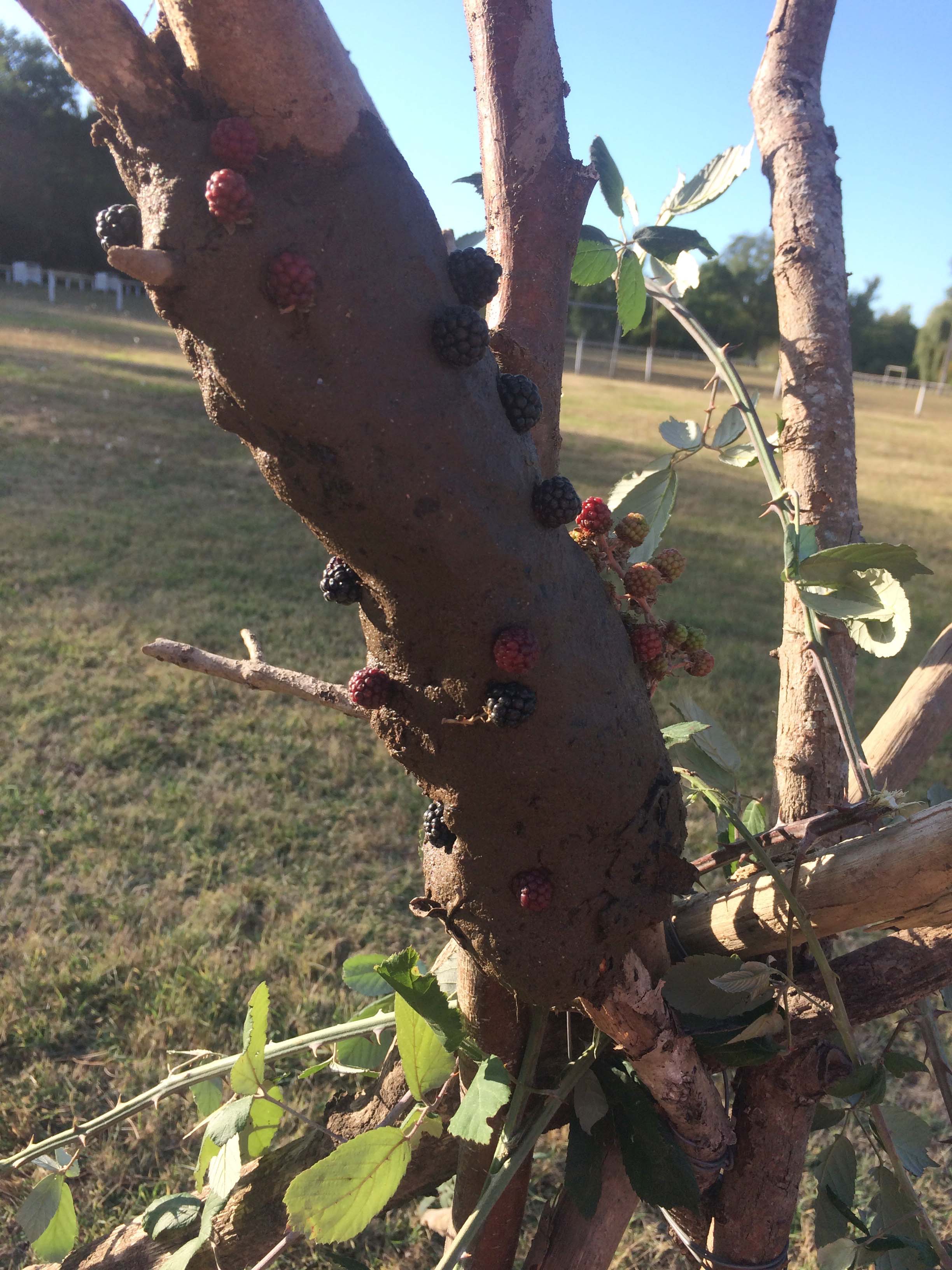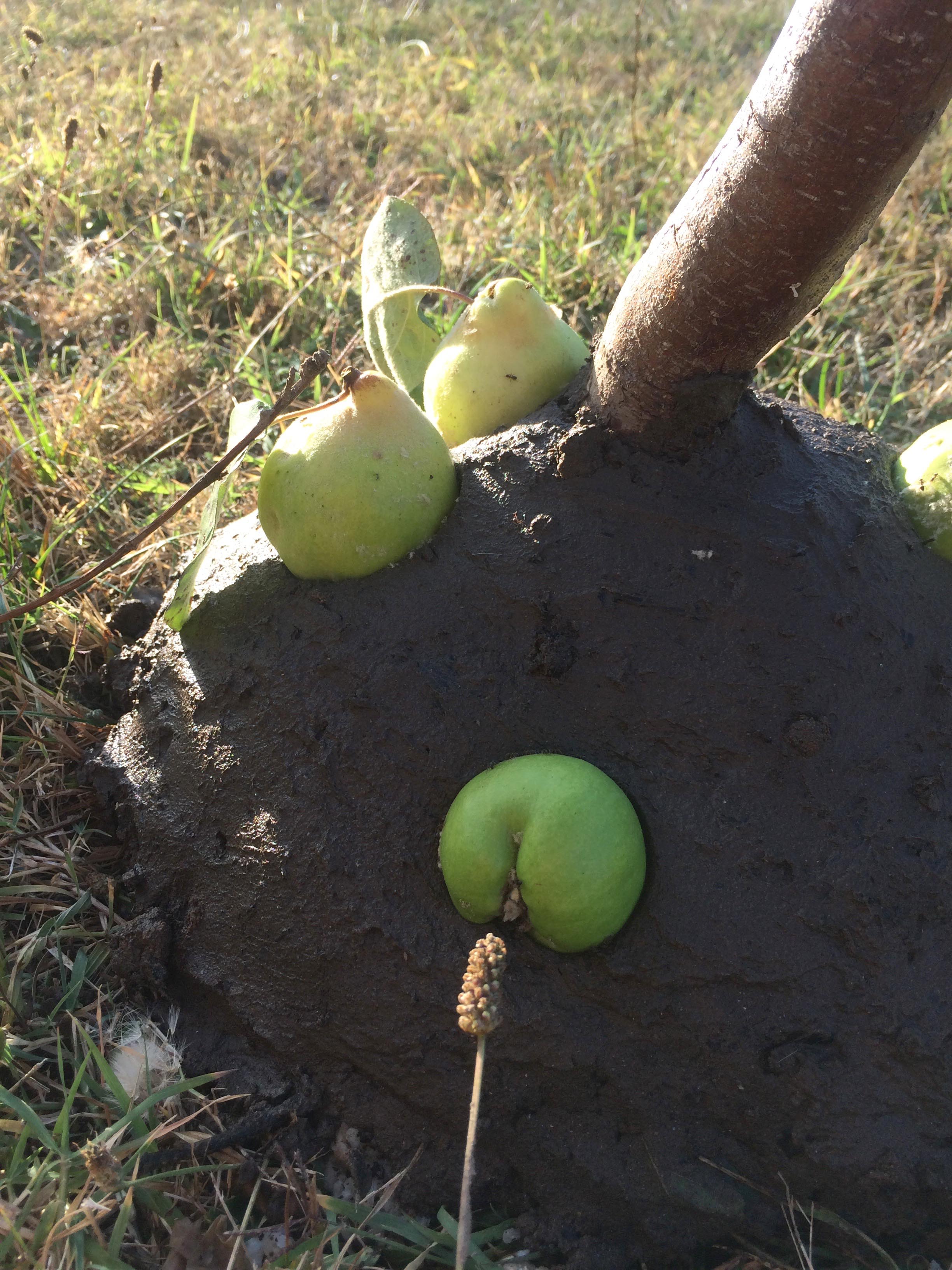 © photos Charlotte Beltzung