Les Souvenirs sont une série de 12 pierres réalisées en grès rouge. Creuses, elles abritent chacune une partie vide propre
à leur origine et qui marque leur identité. Elles se regardent, s'écoutent et se touchent indépendamment, comparables
à des êtres vivants. Réunies elles forment un tout, leurs caractères s'affirment, l'ensemble révèle leur puissance.
Leurs formes sont inspirées de fragments de roches trouvées sur le sol lors de voyages. Leurs couleurs, ont été données en fonction de leurs spécificités. Chaque installation dans un nouveau lieu les charge d'énergie, bénéfique pour celle
ou celui qui s'en approche.

Les Souvenirs is a series of 12 stones made of red clay. Since they are hollow, they each host an empty shape specific
to their origin which assert their identity. You can look at them, listen to them and touch them independently, they are similar to living beings. Together they form a whole, their personalities assert themselves, together they reveal their power. Their shapes are inspired by fragments of stones found on the ground during travels. Their colours were given according to their specificities. Each installation in a new place charges them with energy, beneficial for those who approach them.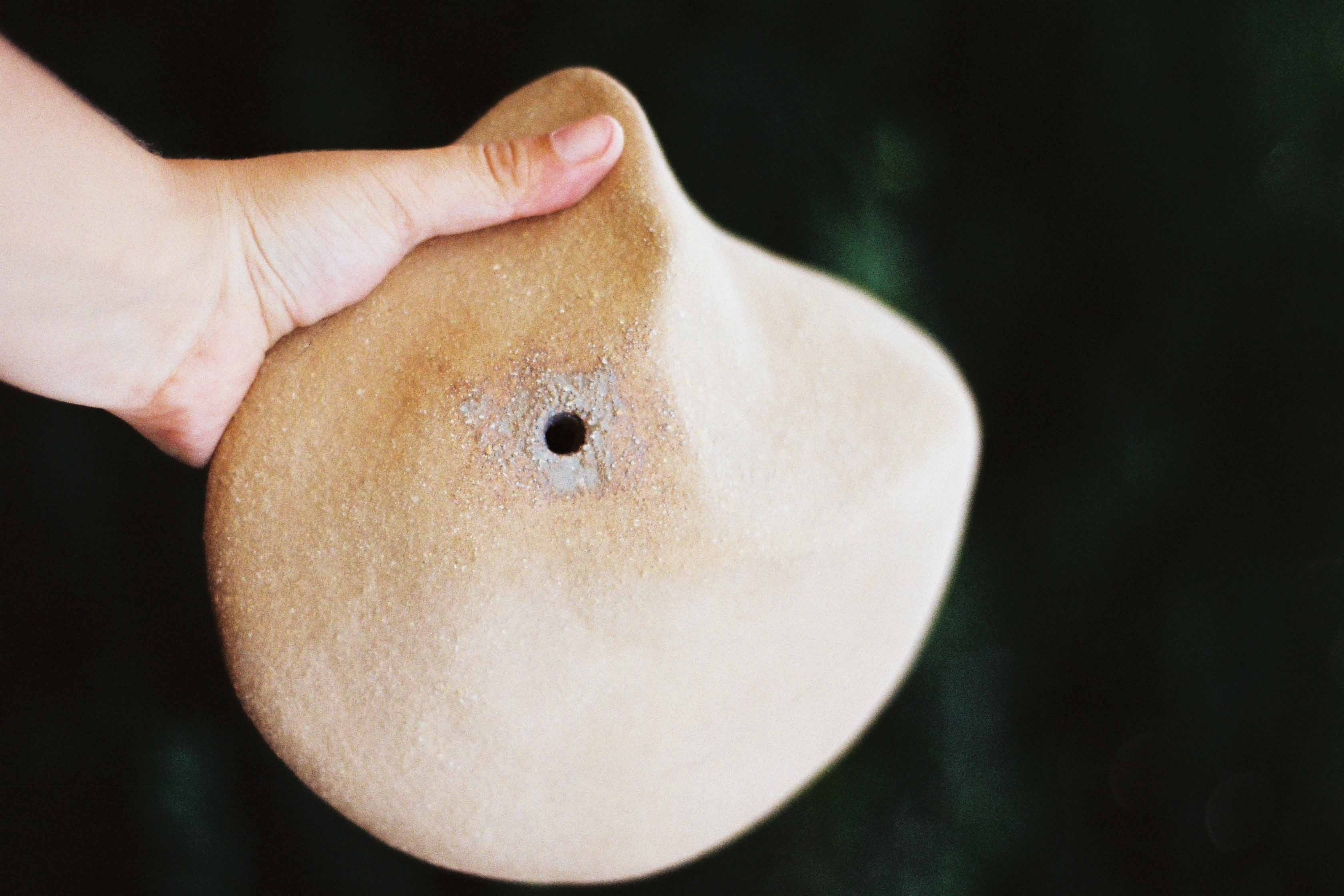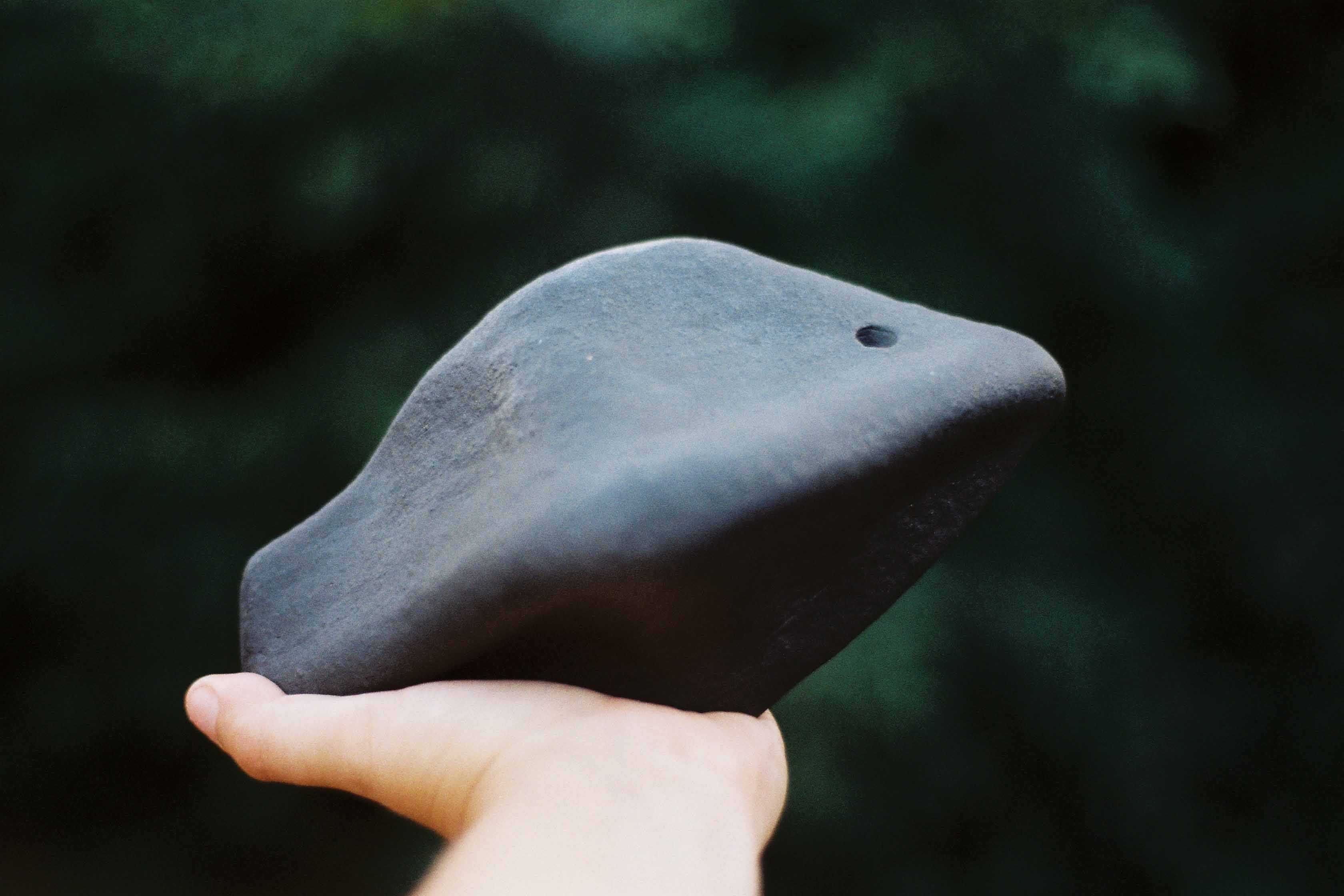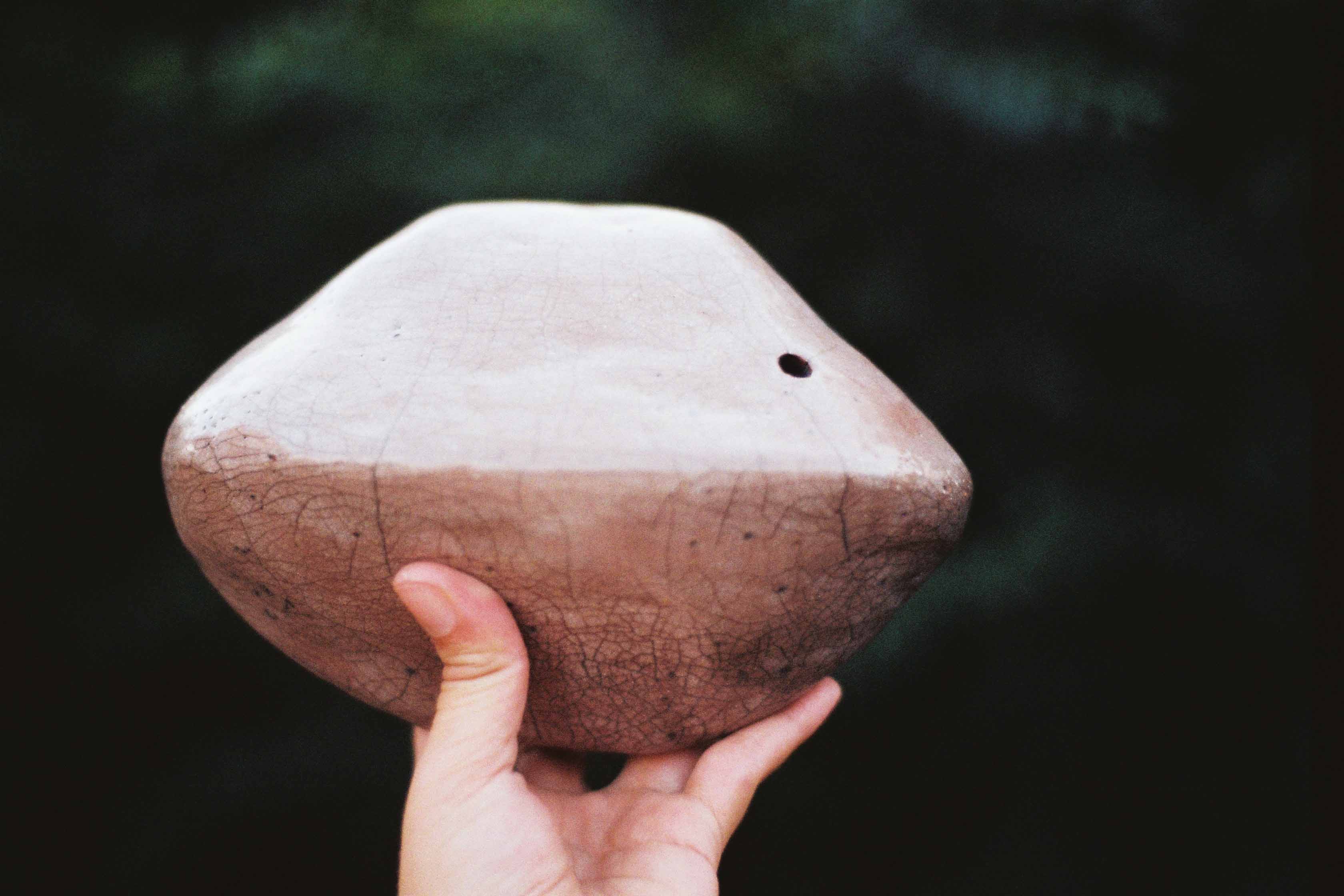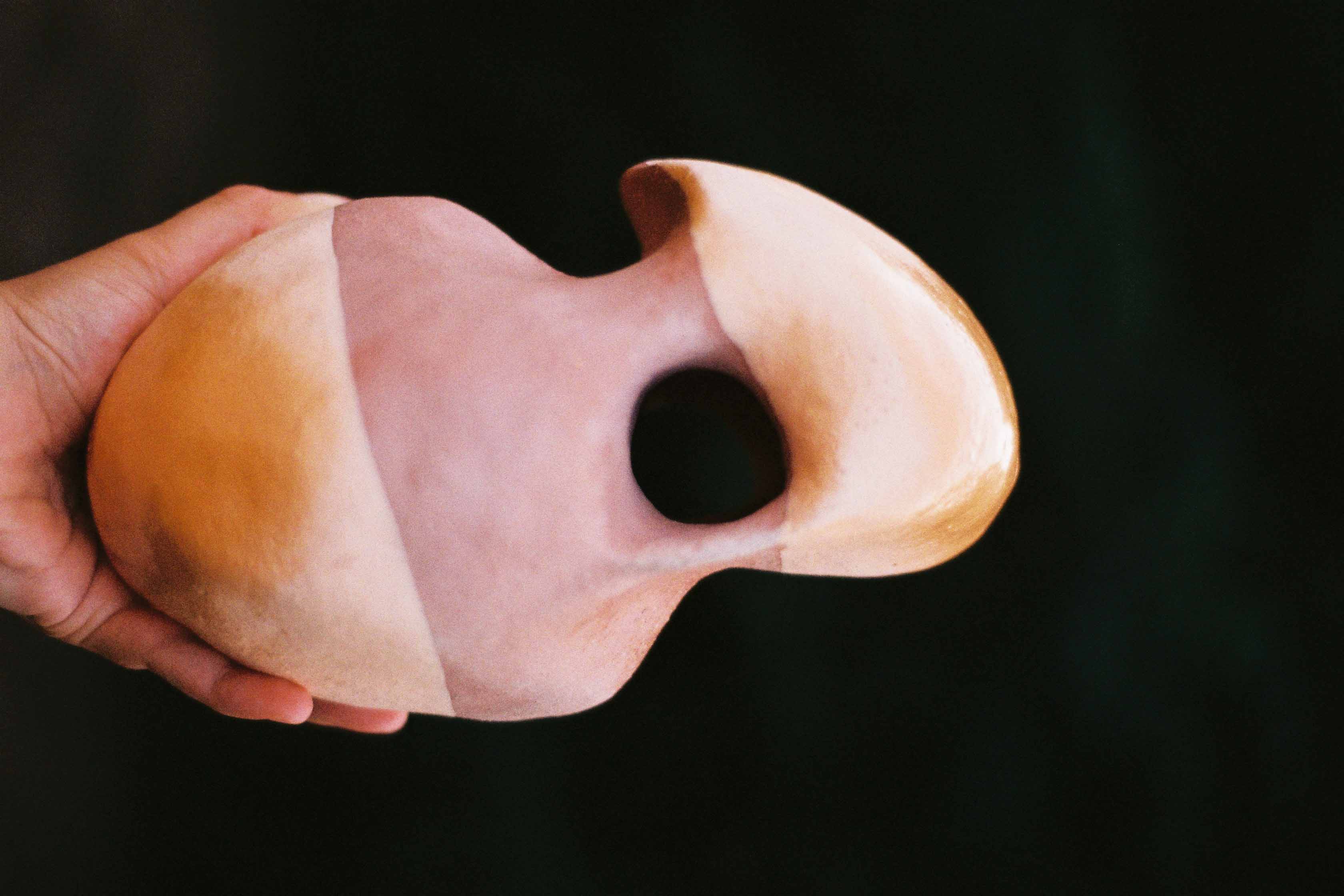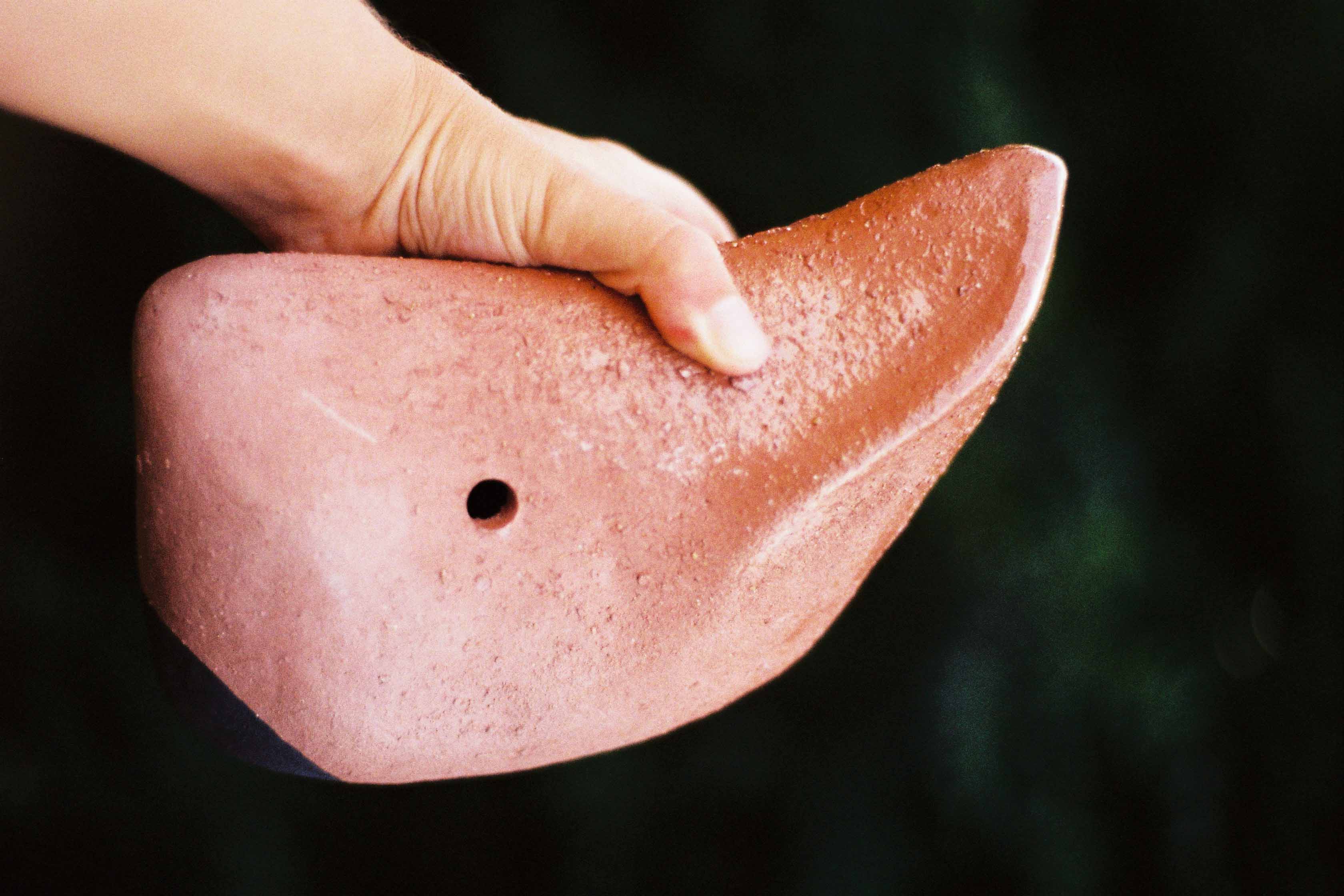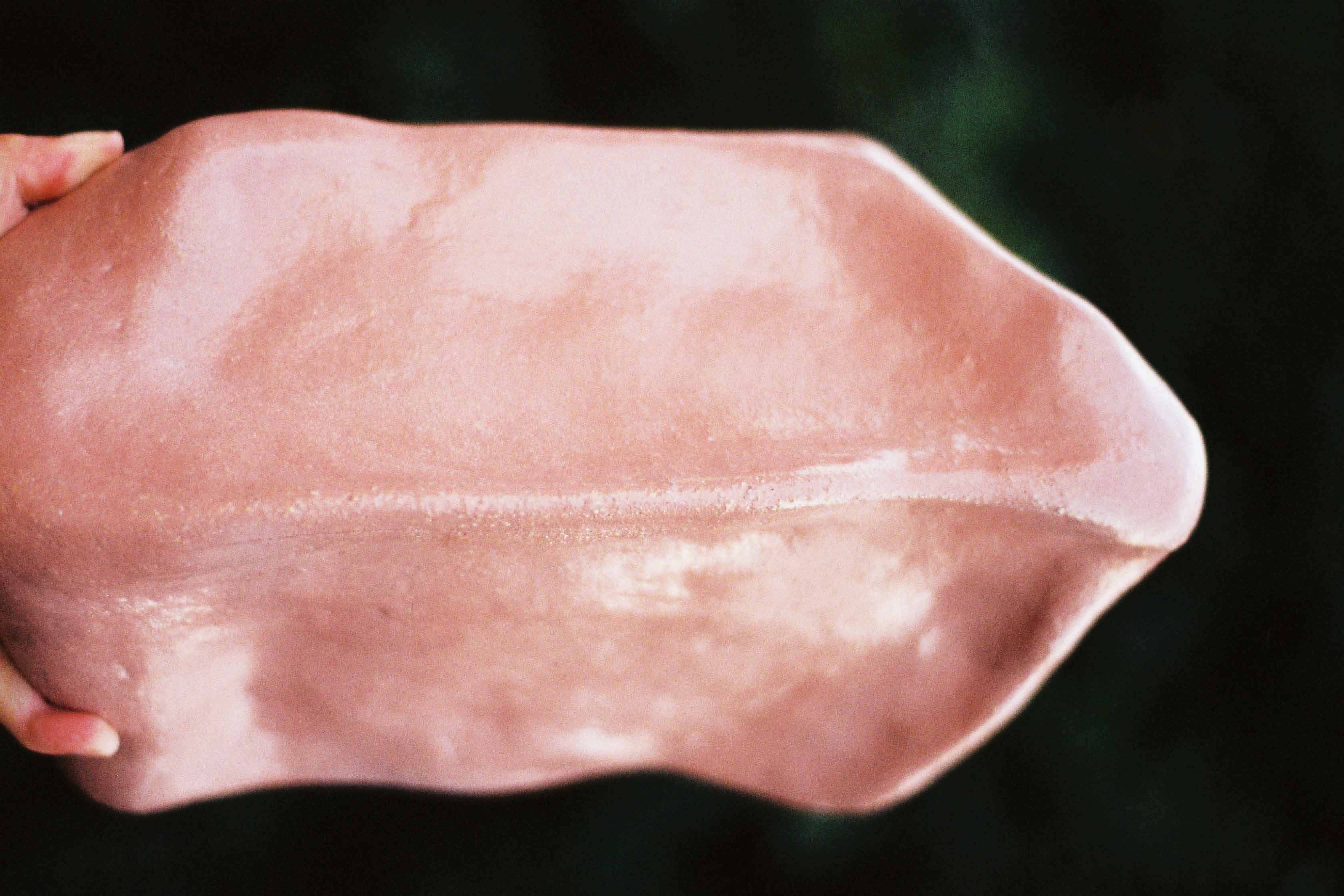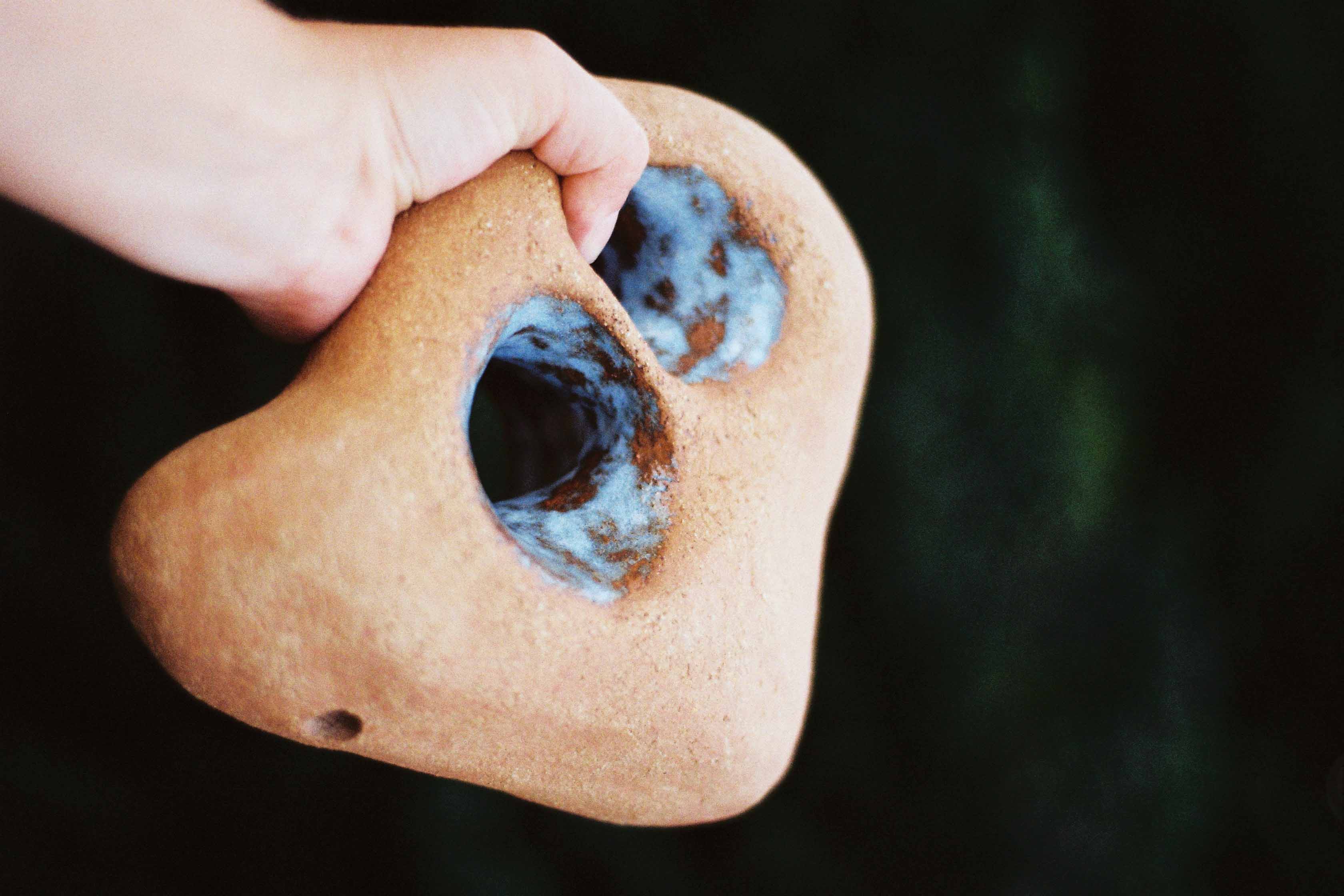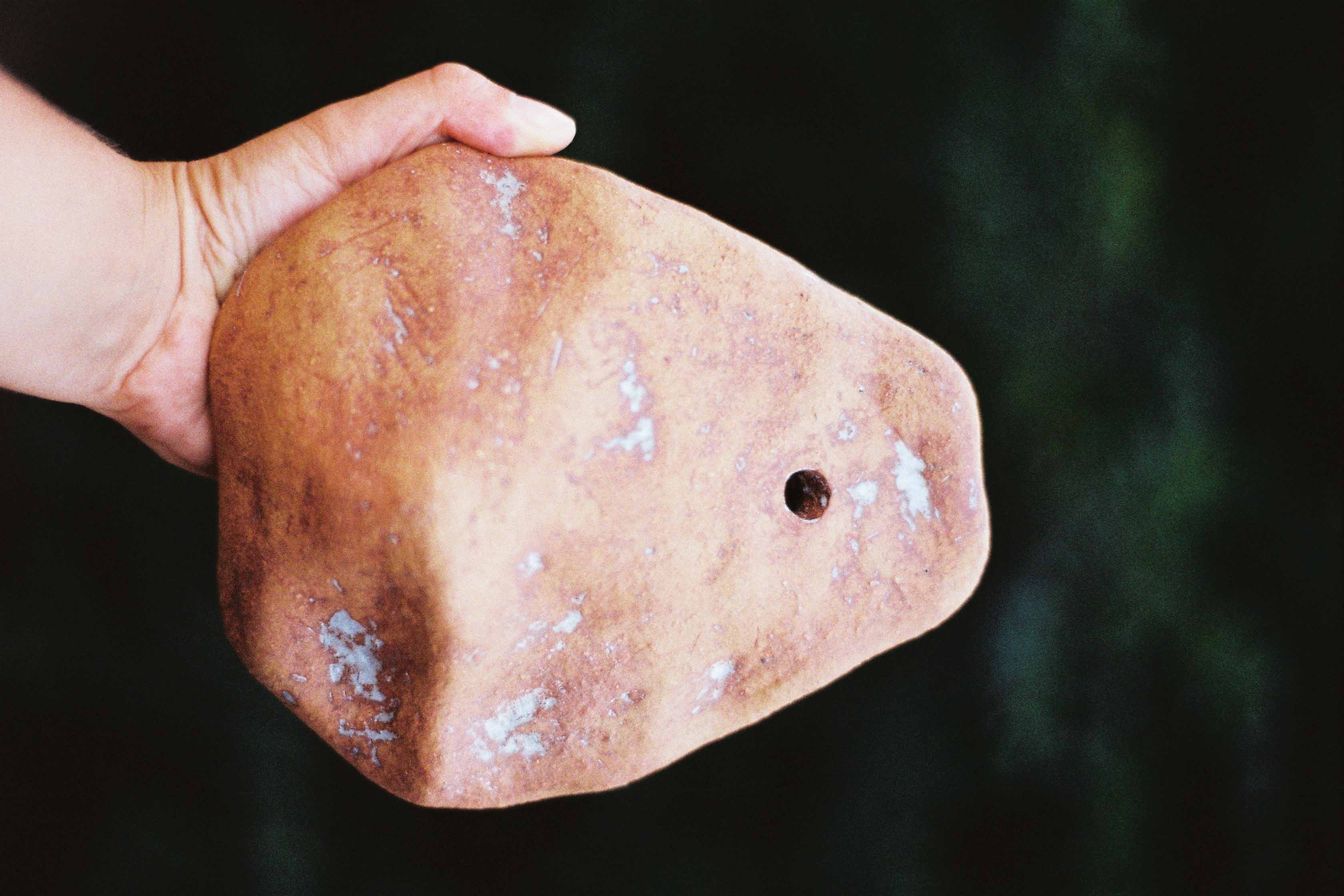 © photos Charlotte Beltzung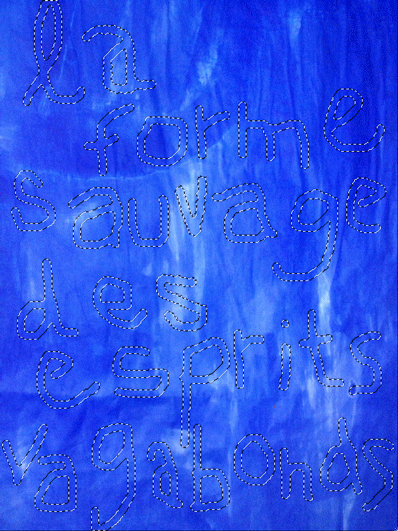 L'exposition la forme sauvage des esprits vagabonds a été conçue en collaboration
avec Vincent Naba. La série de céramiques les Souvenirs côtoie des peintures de Vincent Naba, réalisées pendant une résidence de deux semaines à Bruxelles. Chaque peinture est associée
à l'identité d'un Souvenir.
Le moment de l'exposition était accompagné des vibrations d'un tambour chamanique,
une séance de méditation collective a été organisée dans l'espace de la galerie.
L'exposition a eu lieu à la galerie l'Amadou à Bruxelles, en mai 2017 suite à une invitation
du collectif d'artistes Bande DE.

The exhibition la forme sauvage des esprits vagabonds was made in collaboration with Vincent Naba. The ceramic series les Souvenirs is accompanied by paintings of Vincent Naba, produced during
a two-weeks residency in Brussels. Each painting is associated with the identity of a Souvenir.
The time of the exhibition was followed by the vibrations of a shamanic drum,
a collective meditation was also organized in the gallery space.
The exhibition took place at l'Amadou gallery in Brussels, in May 2017 following
an invitation from the artist collective Bande DE.


< affiche de l'exposition, réalisée par Charlotte Beltzung et Vincent Naba.
< poster for the exhibtion made by Charlotte Beltzung and Vincent Naba.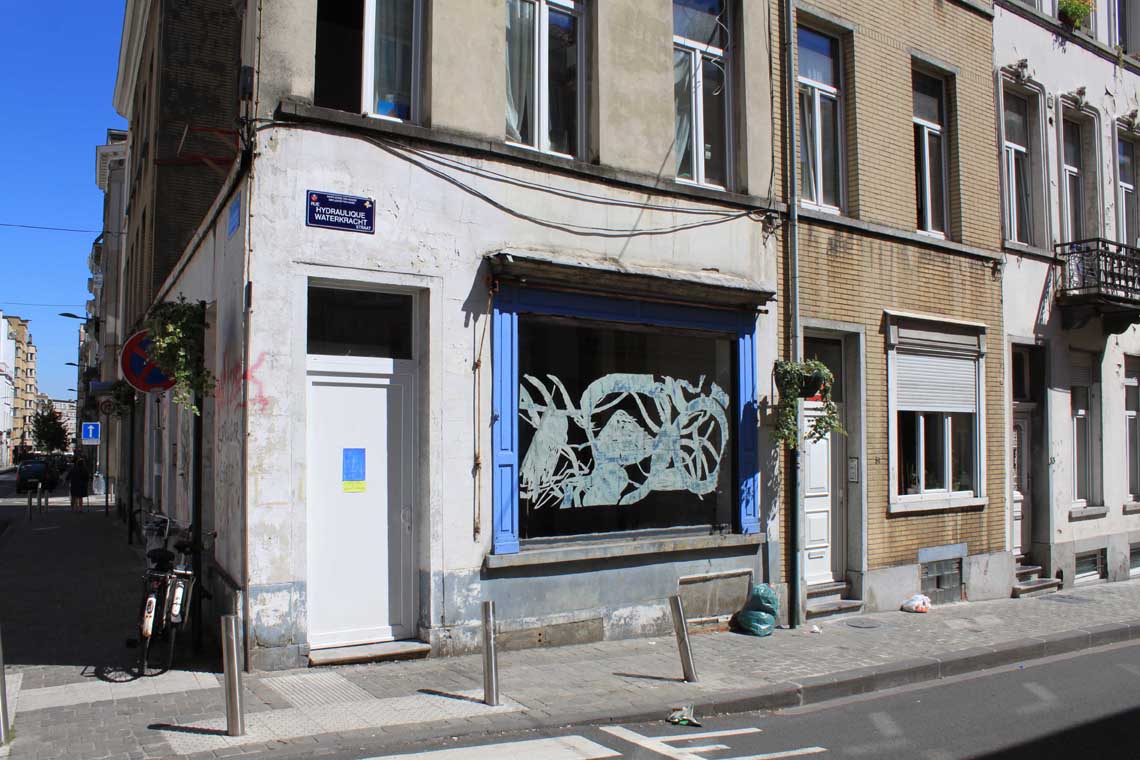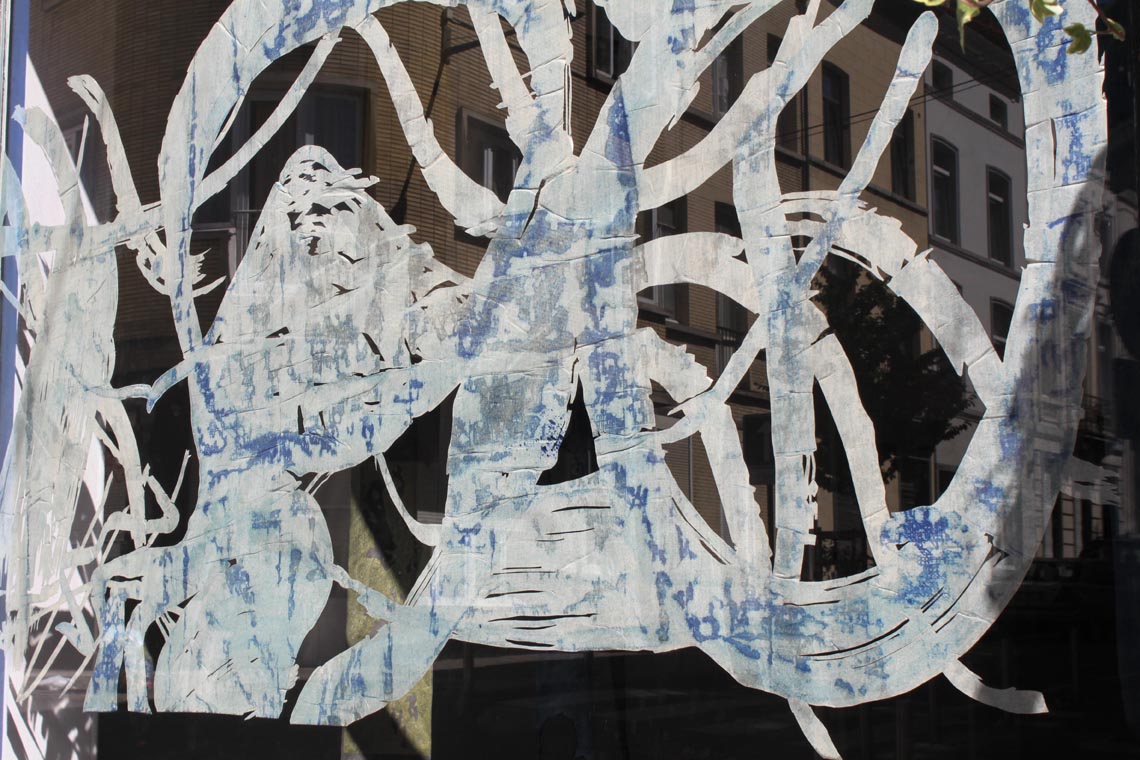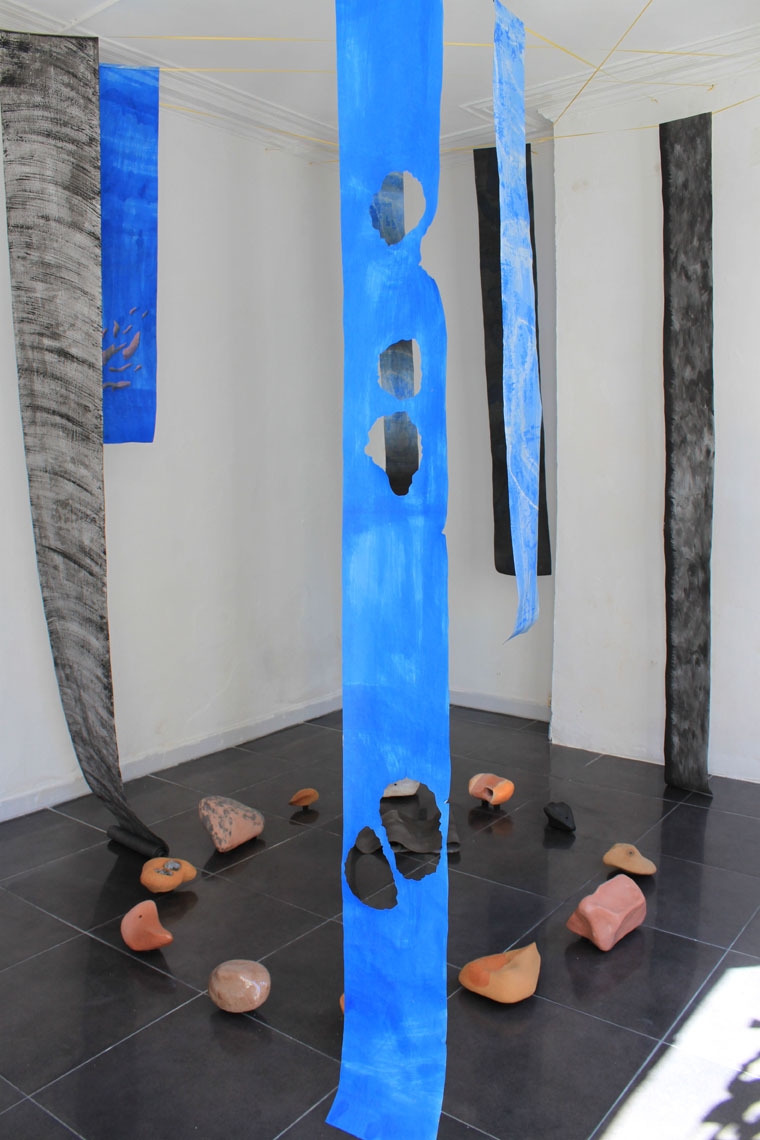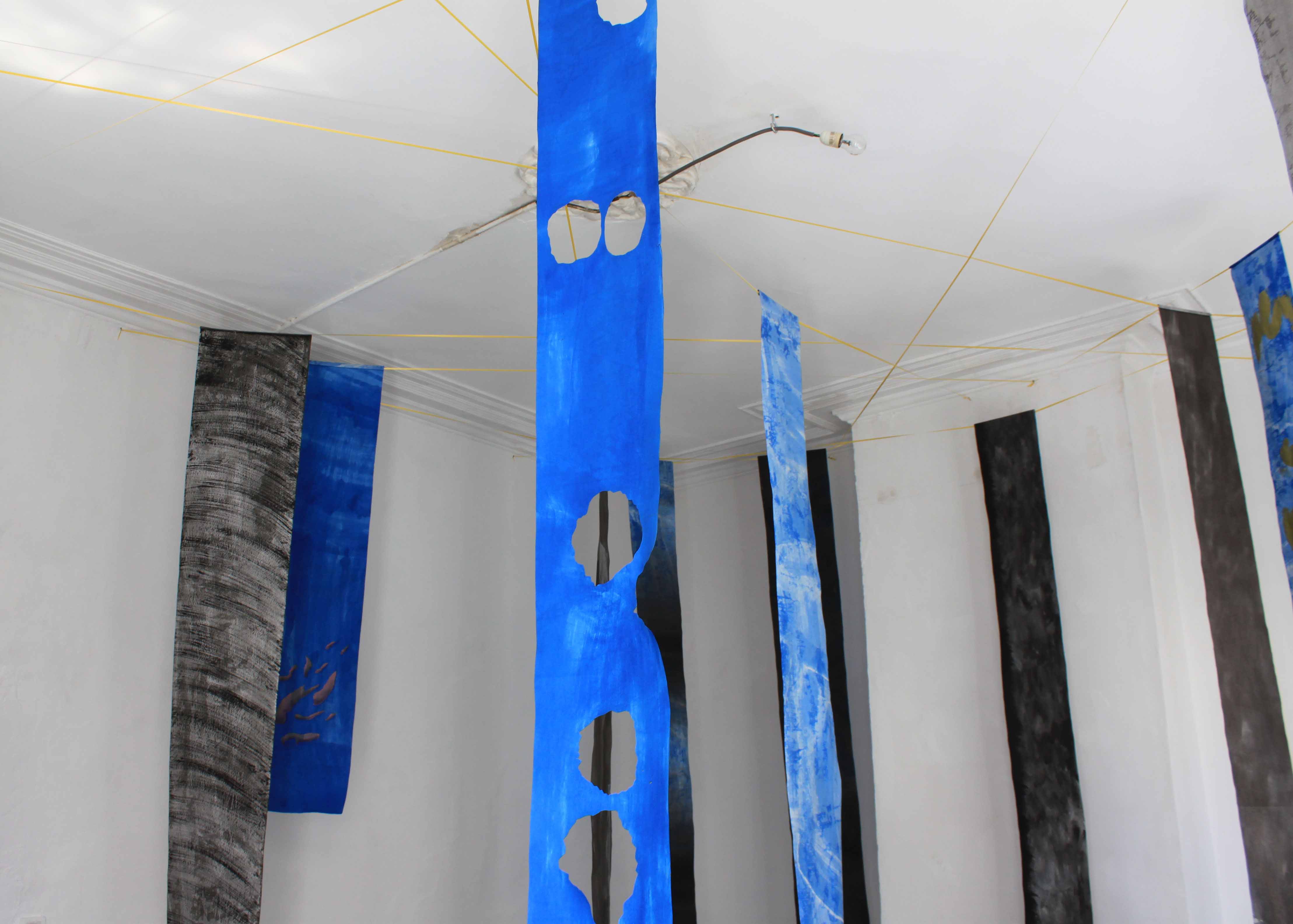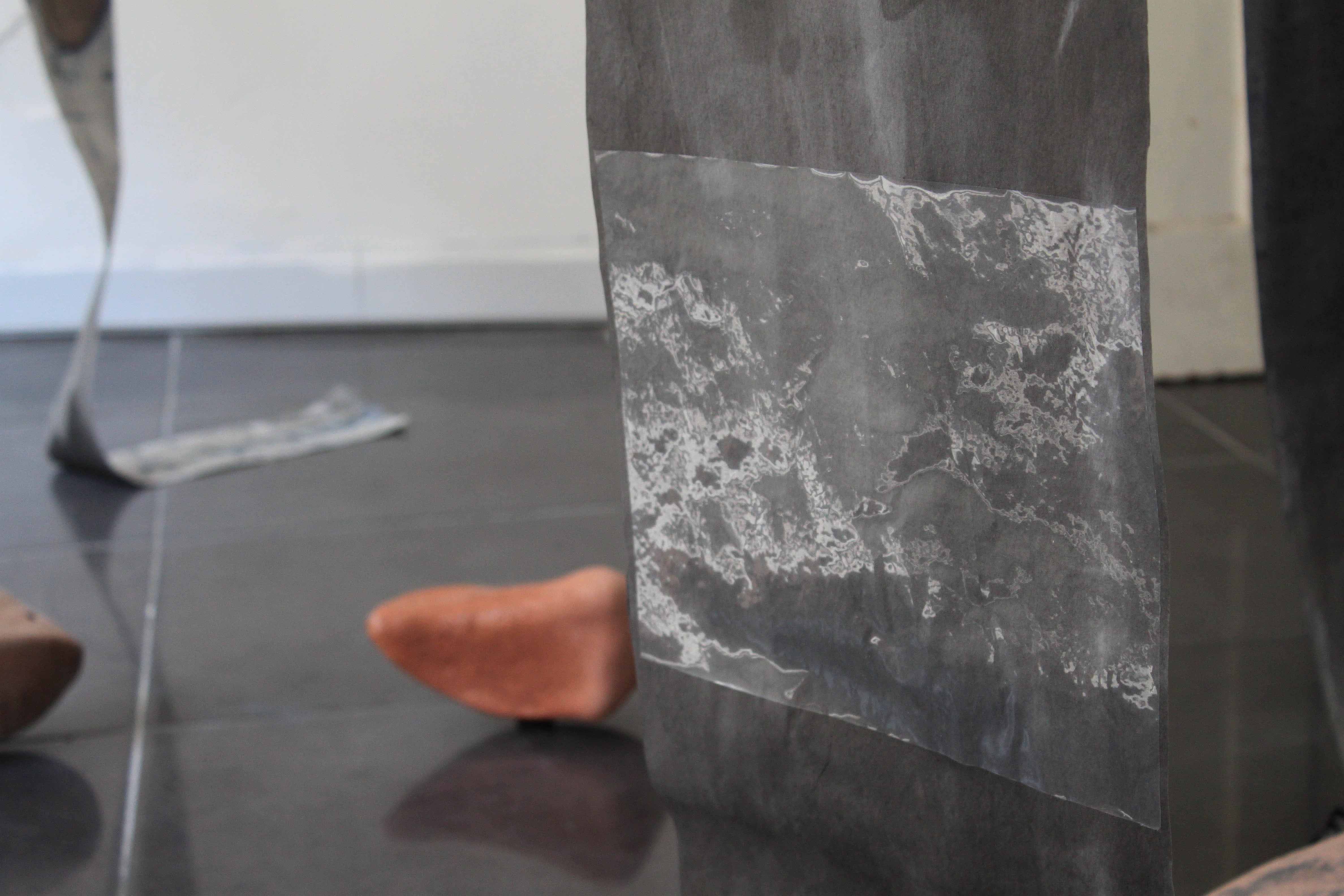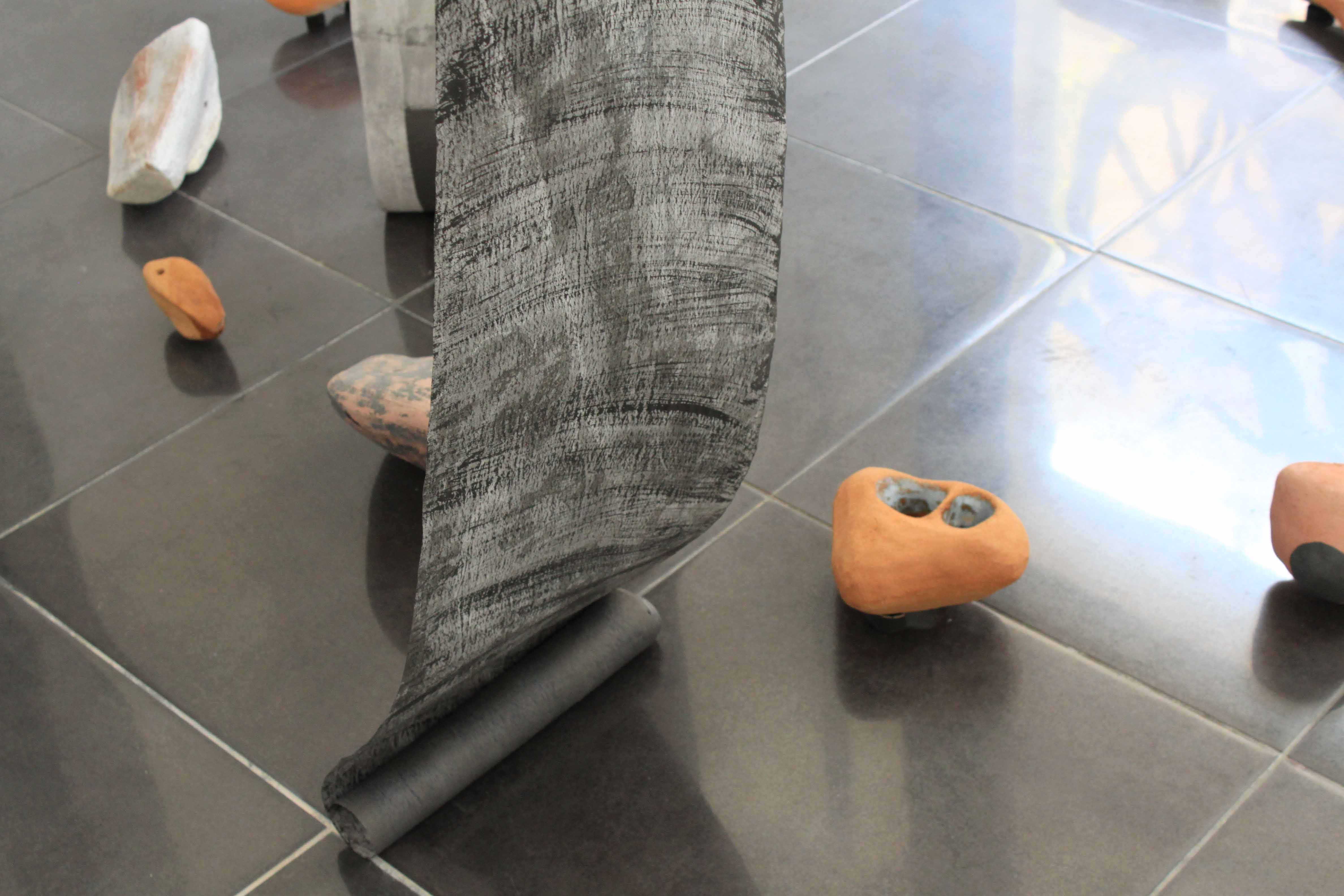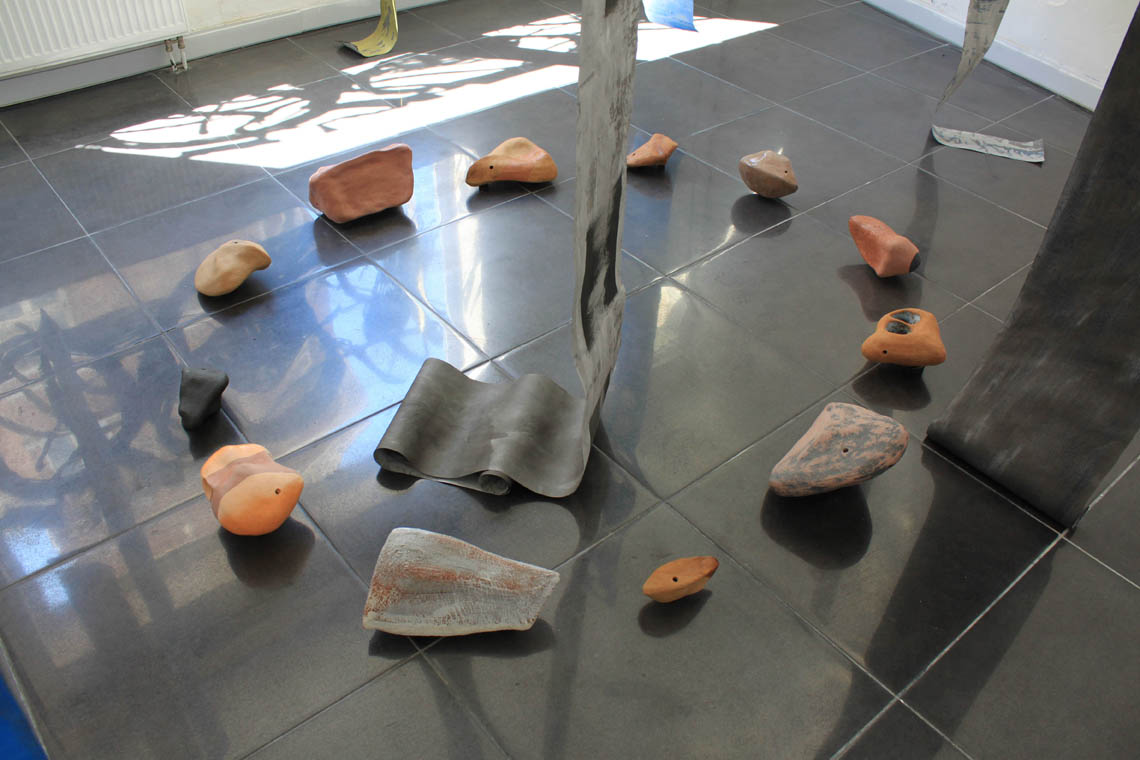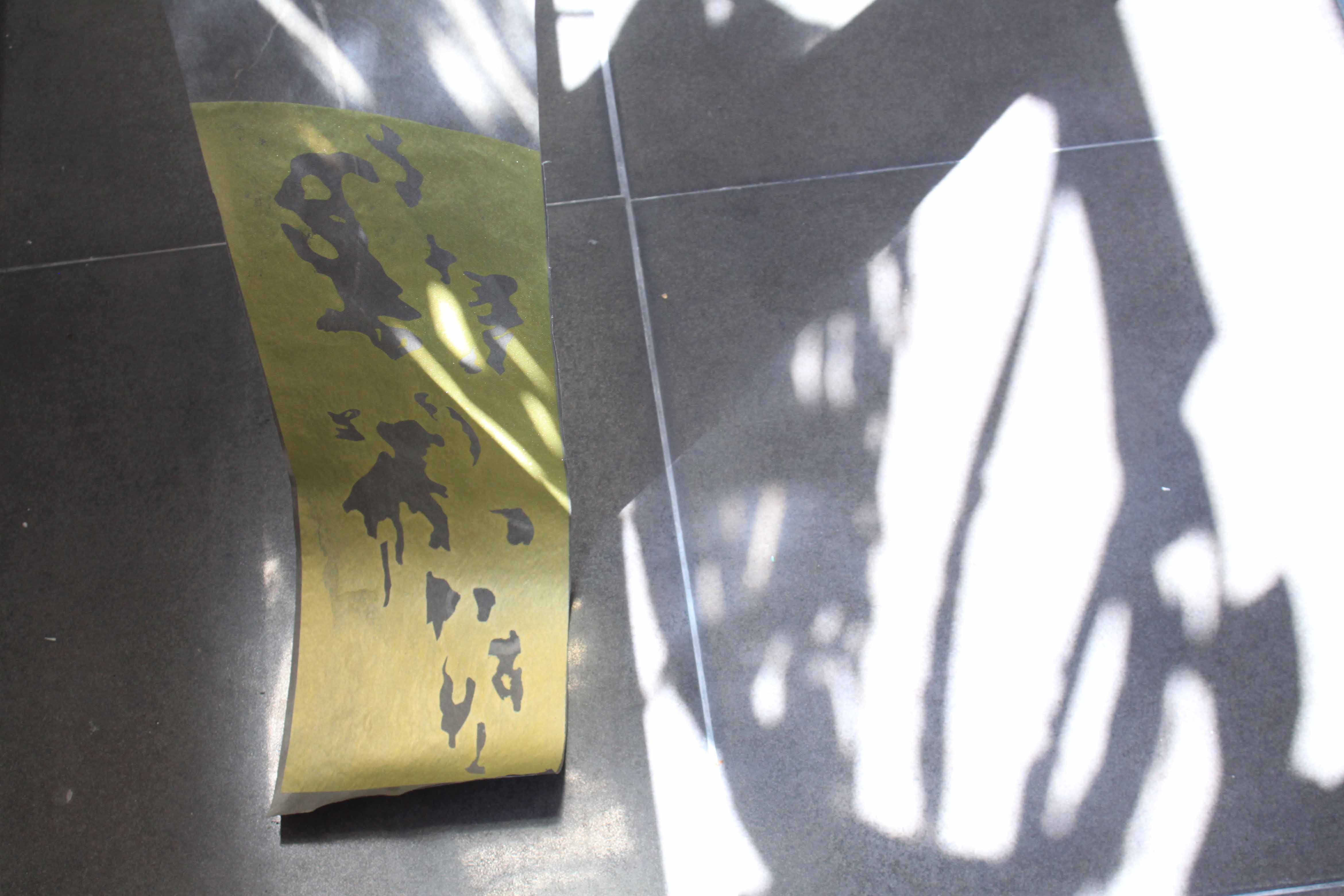 © photos Charlotte Beltzung, Vincent Naba
À l'aise les Souvenirs est une installation réalisée en collaboration
avec Club Superette lors de la Biennale de la jeune création dans l'art contemporain, Mulhouse 017 en juin 2017.
Les Souvenirs sont posés, à l'aise sur un matelas de mousse. Une pièce sonore diffusée dans des casques permet d'établir un contact sensoriel avec chaque sculpture; le spectateur pouvait y entendre les sons de nos mains qui caressent les pierres. Un dessin a été réalisé par les rayons du soleil sur le matelas de mousse, seules les parties cachées n'ont pas jauni
à la lumière. Une petite édition qui répertorie les Souvenirs et des dessins de Club Superette est offerte aux spectateurs, en souvenir de l'installation.

Catalogue de l'exposition :
https://issuu.com/media.pop/docs/catalogue_mulhouse-017

À l'aise les Souvenirs is an installation made in collaboration
with Club Superette during Mulhouse 017, la Biennale de la jeune
création dans l'art contemporain, in June 2017.
Les Souvenirs were leaned on a foam mattress, at ease. A sound piece
was broadcasted in headphones establishing a sensory contact with each sculpture; the viewer could hear the sounds of our hands stroking the stones. A drawing was generated by sun rays on the foam mattress, only the hidden parts didn't turn yellow under the light. A small booklet which holds photos of les Souvenirs and Club Superette drawings, is gifted to the spectators as a memento of the installation.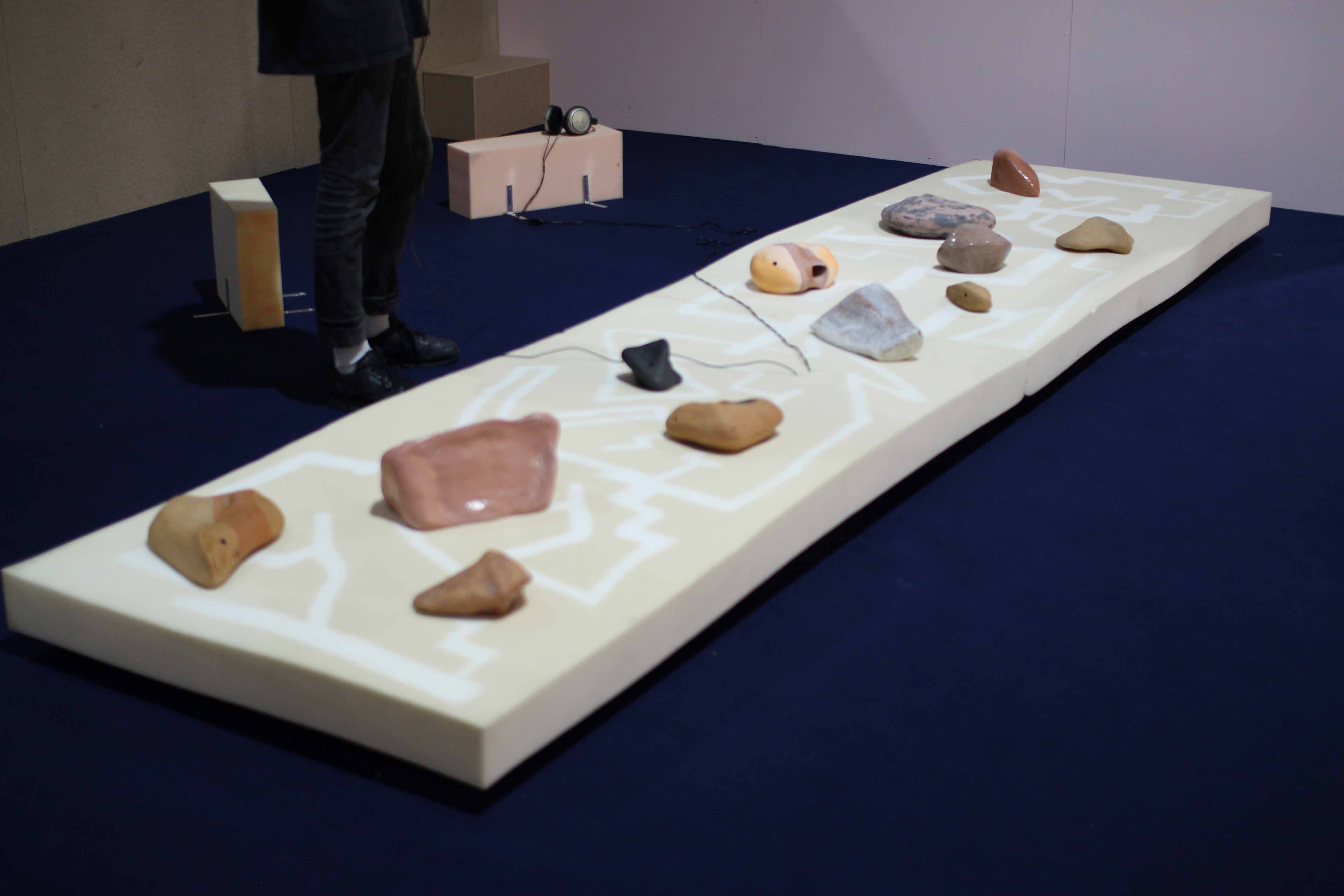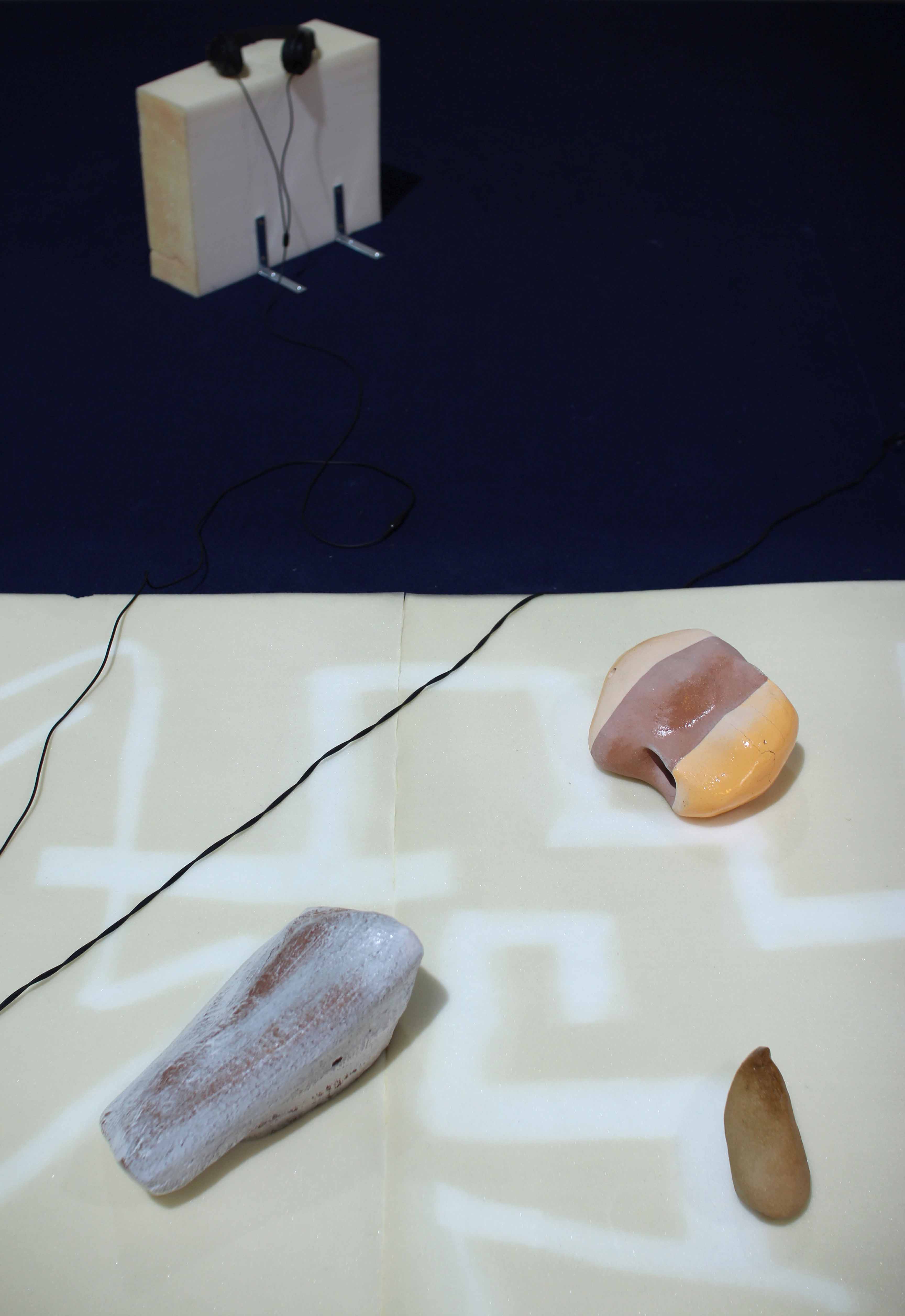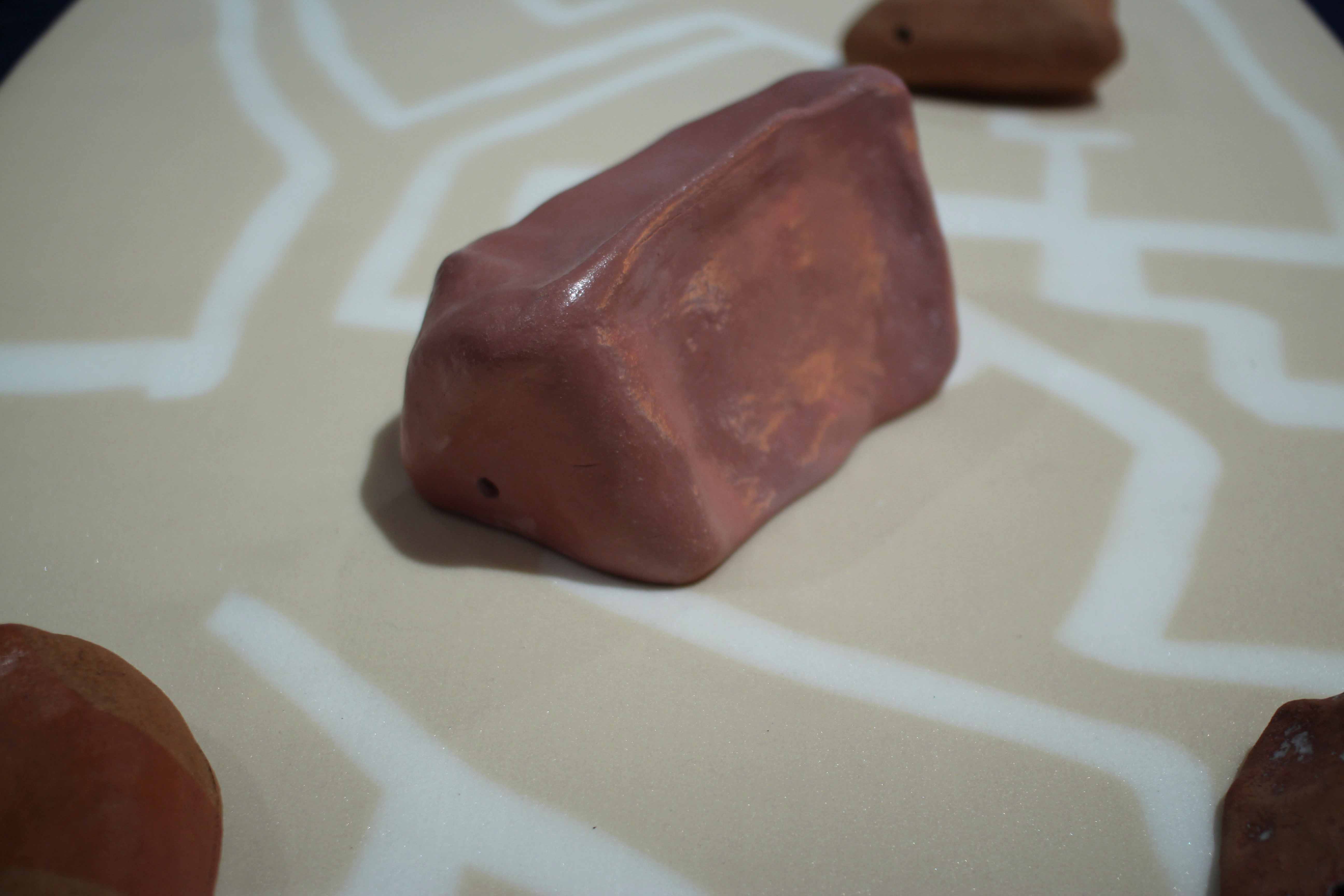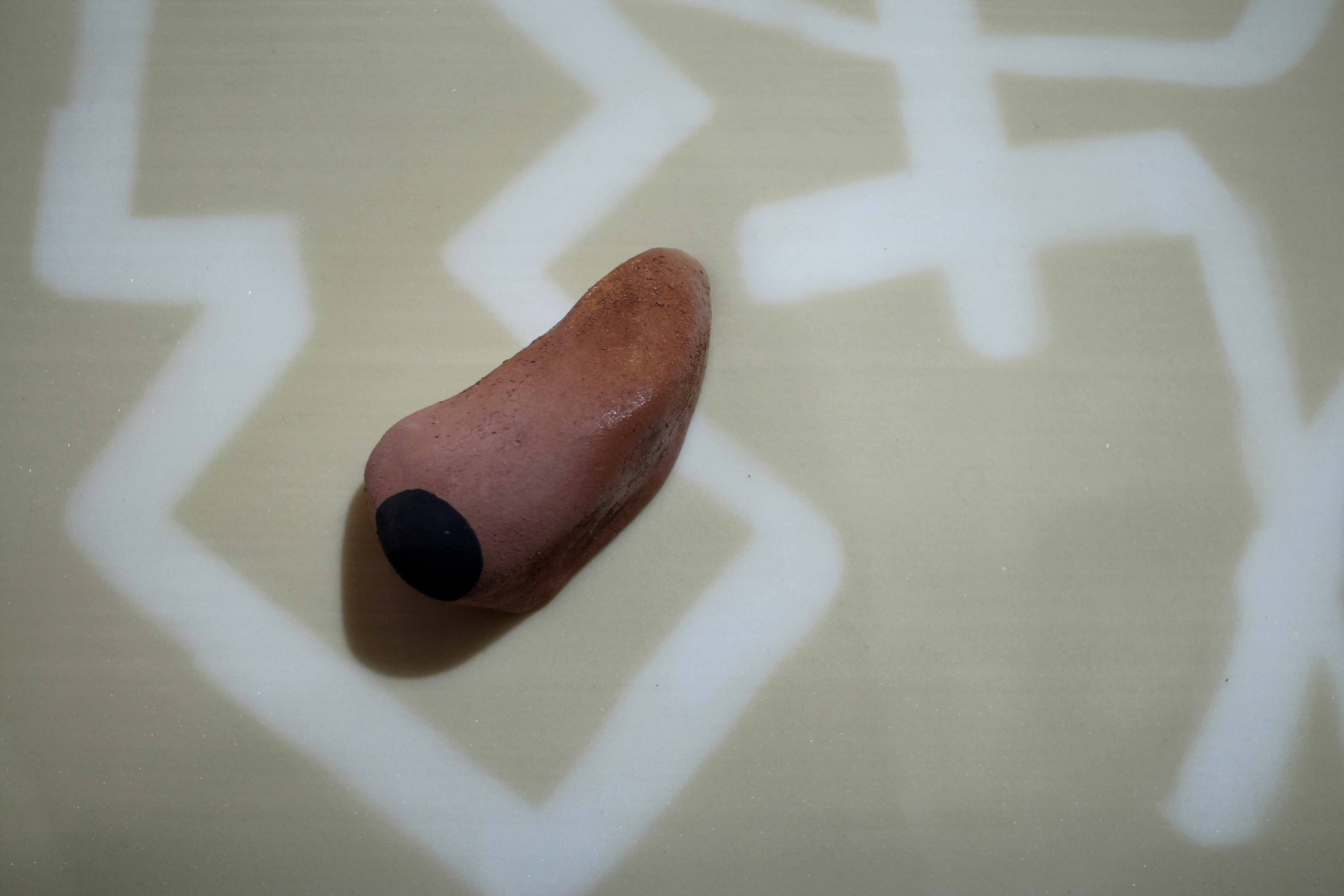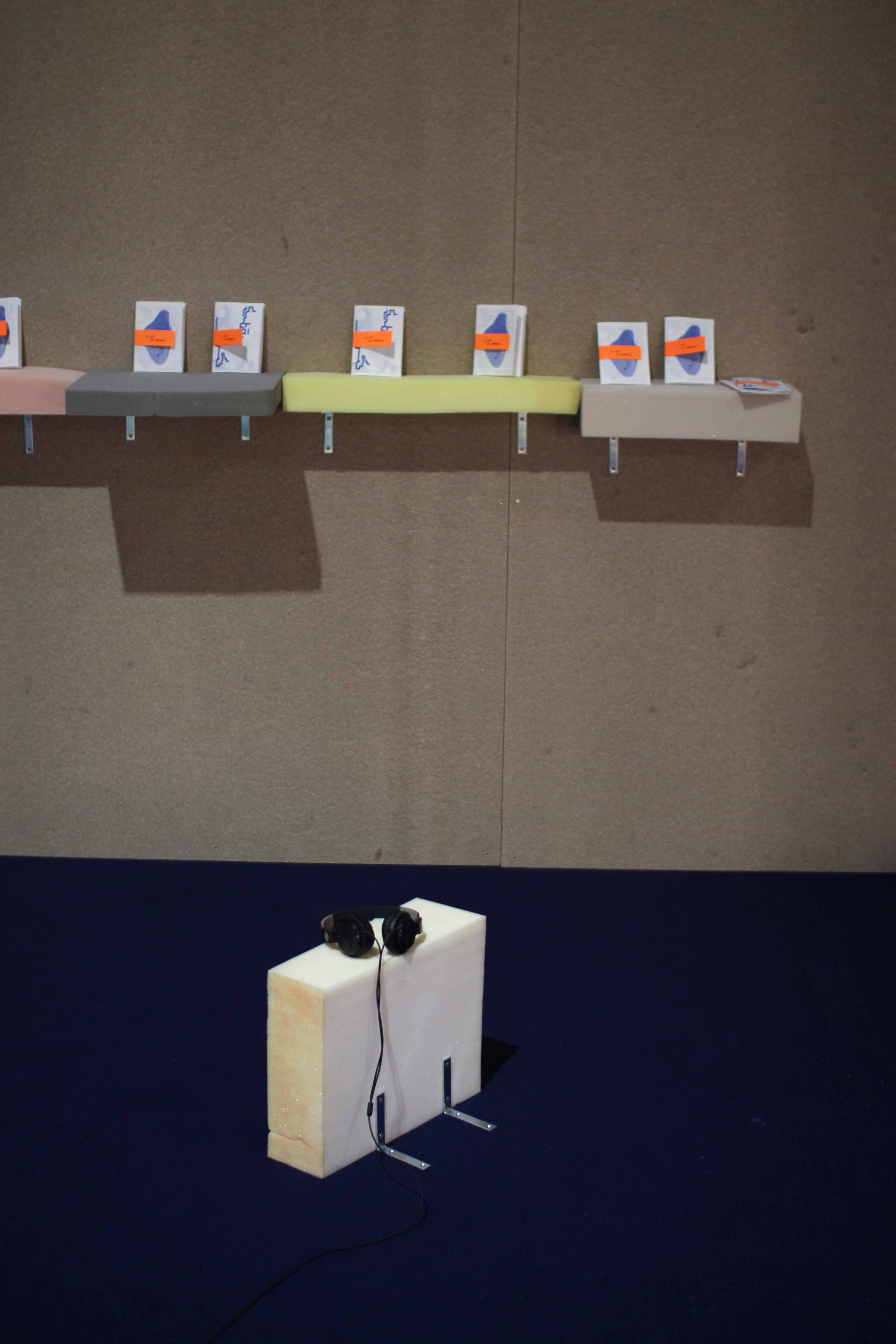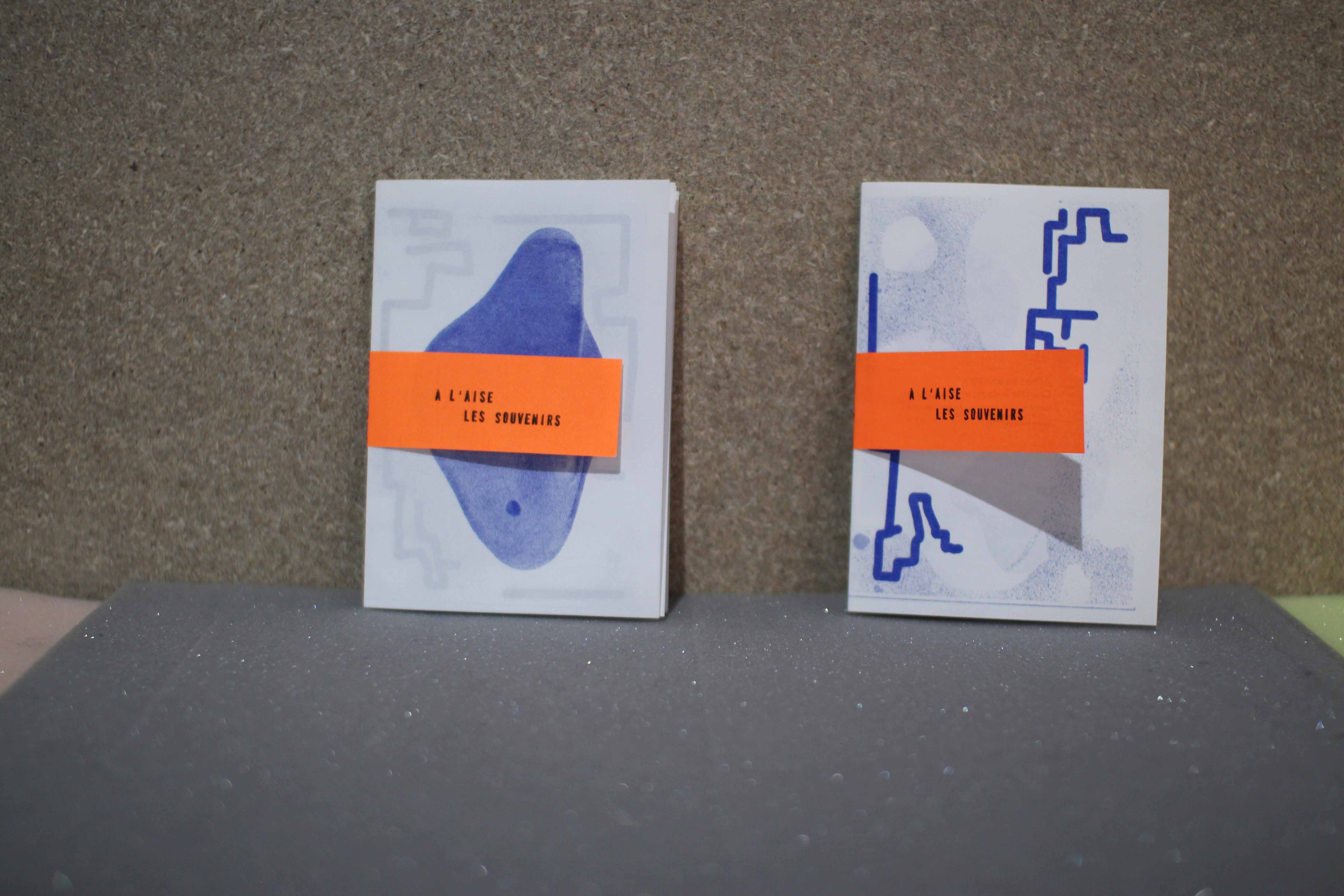 © photos Charlotte Beltzung, Club Superette
Memories at ease est un jeu vidéo créé à partir de l'installation
À l'aise les souvenirs. Le joueur choisi d'incarner une pierre et ainsi
se promène à travers des décors en mousse. Avec les frottements des déplacements, chaque pierre produit un son différent, propre à sa forme.
Le jeu a été crée par Charlotte Beltzung et Club Superette est présenté
lors de l'exposition sur internet Jeune Création 67 / Whitescreen #3,
commisariat Kevin Cadinot, Carine Klonowski et Julien Toulze.

L'exposition est visible sur : http://whitescreen.jeunecreation.org/
Pour jouer directement au jeu : http://memories-at-ease.xyz/index.html

Memories at ease is a video game created after the installation
À l'aise les souvenirs. The player is invited to embody a stone and thus
travel through foam sceneries. With the friction of movements,
each stone produces a different sound, specific to its shape.
The game was created by Charlotte Beltzung and Club Superette
and exhibited during Jeune Création 67 / Whitescreen #3 online exhibition,
curated by Kevin Cadinot, Carine Klonowski and Julien Toulze.

The exhibition can be viewed at : http://whitescreen.jeunecreation.org/
To play the game directly : http://memories-at-ease.xyz/index.html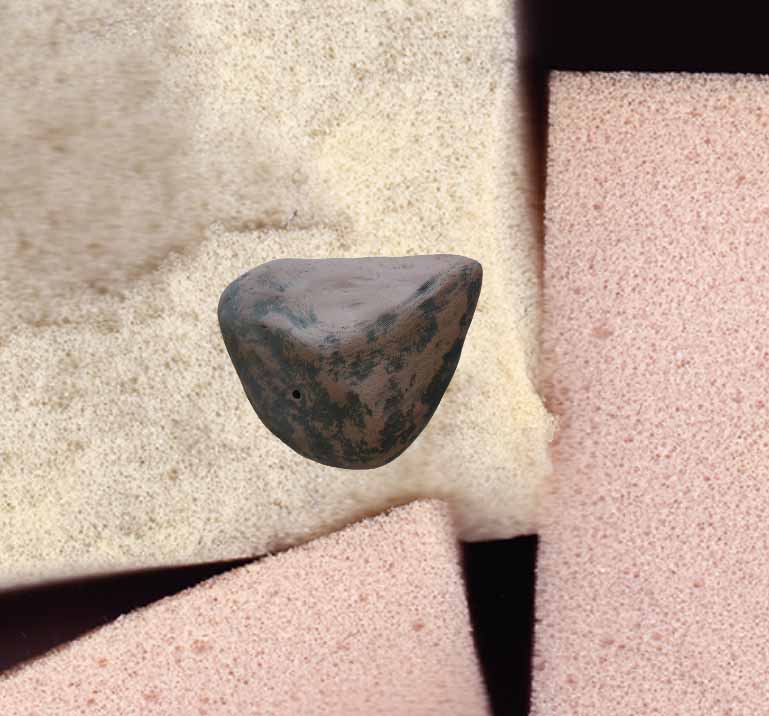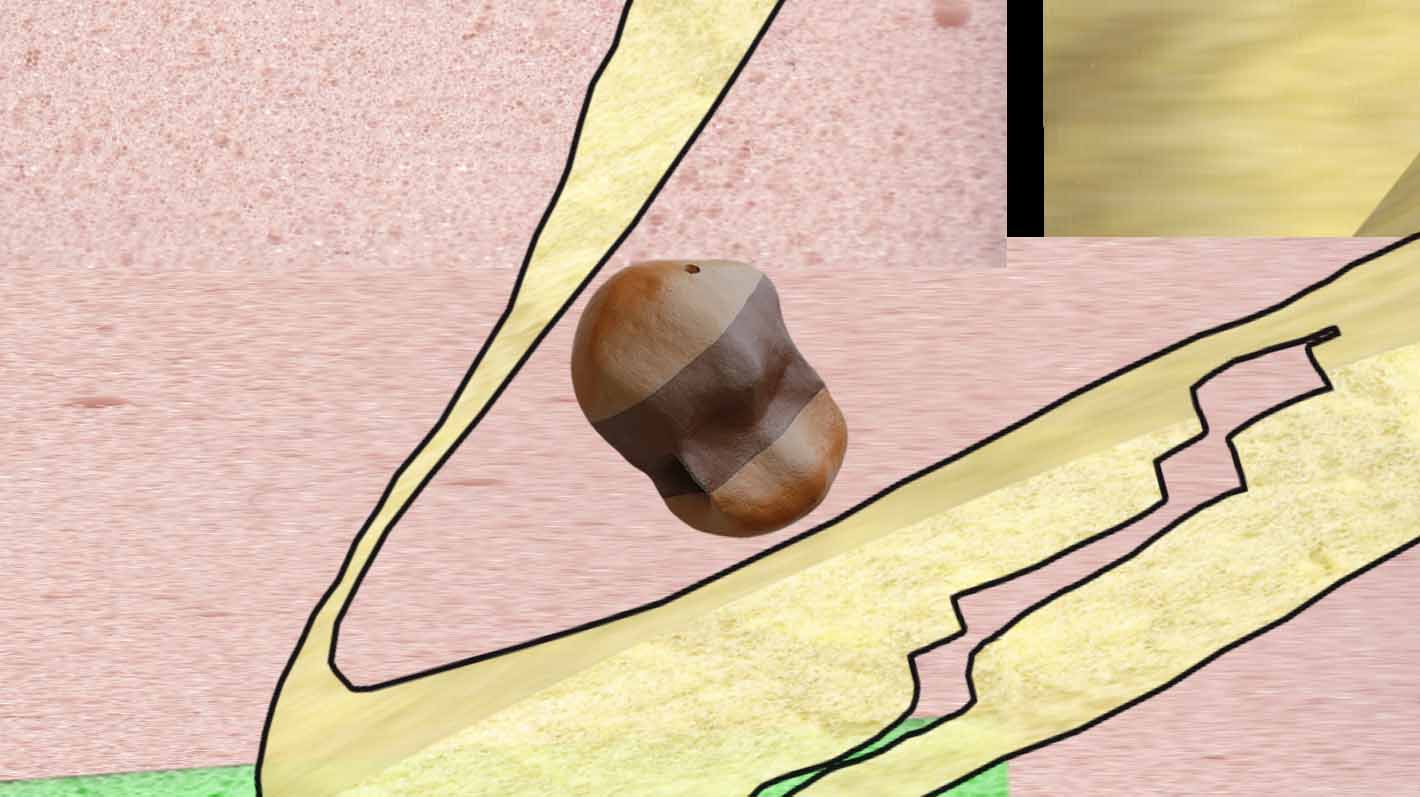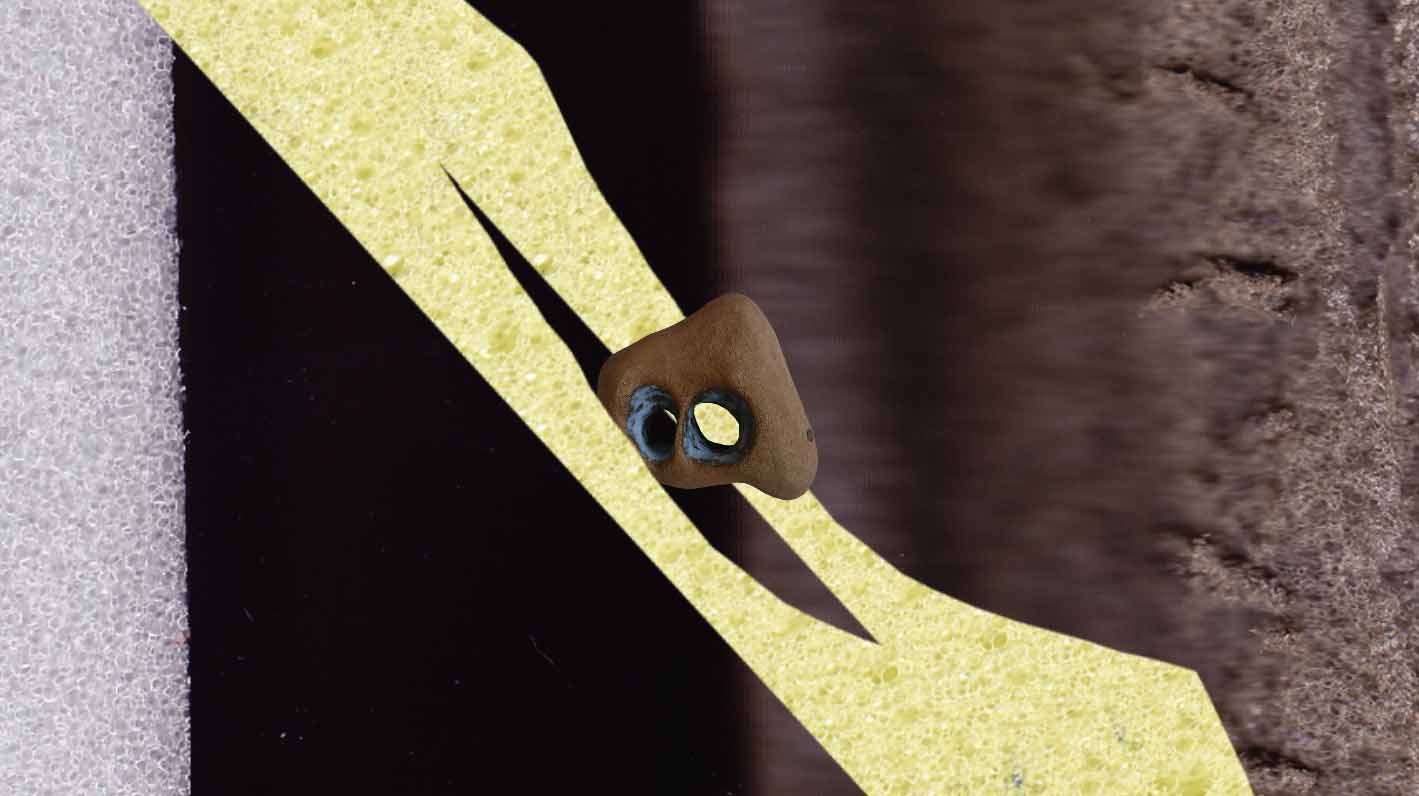 Captures d'écran du jeu Memories at ease, juin 2017.
Screenshots from the game Memories at ease, june 2017.