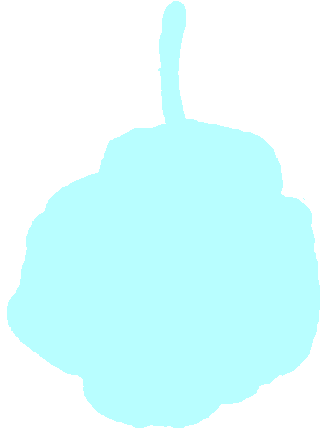 Querelles est un duo d'artistes composé de Charlotte Beltzung et Chloé Masson. Chacune de notre côté nous fabriquons des petits objets dans le but de les offrir à l'autre : en terre, en bois, en pierre ou à partir de beaux coquillages ramassés par terre. L'idée est aussi que chacune fasse des expériences avec différentes matières; celles-ci sont sculptées, moulées, collées, assemblées, modelées, creusées. Une fois réunis, les objets forment une collection. Certains sont ensuite associés et deviennent des sculptures collaboratives ou des assemblages que le spectateur peut activer par le toucher.

Querelles is an artist duo bringing together Charlotte Beltzung and Chloé Masson. Separately we creat small objects separately as gifts meant for each other : with clay, wood, stone or from beautiful shells collected on the ground. The idea is also to experiment with different materials; those are sculpted, molded, glued, assembled, modeled, hewed. When combined, the objects form a collection. Some objects are associated and become collaborative sculptures or sets that the viewer can activate by touch.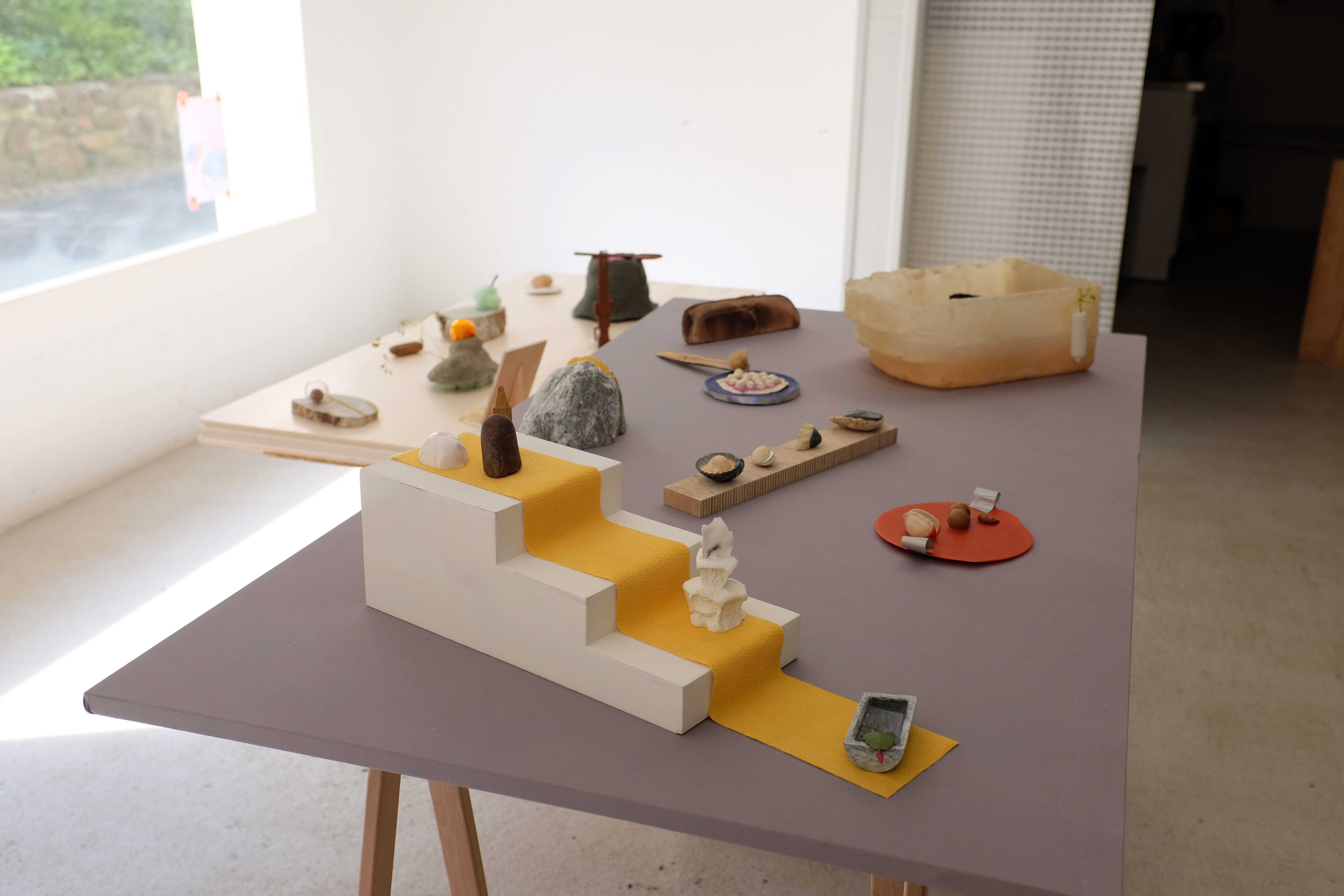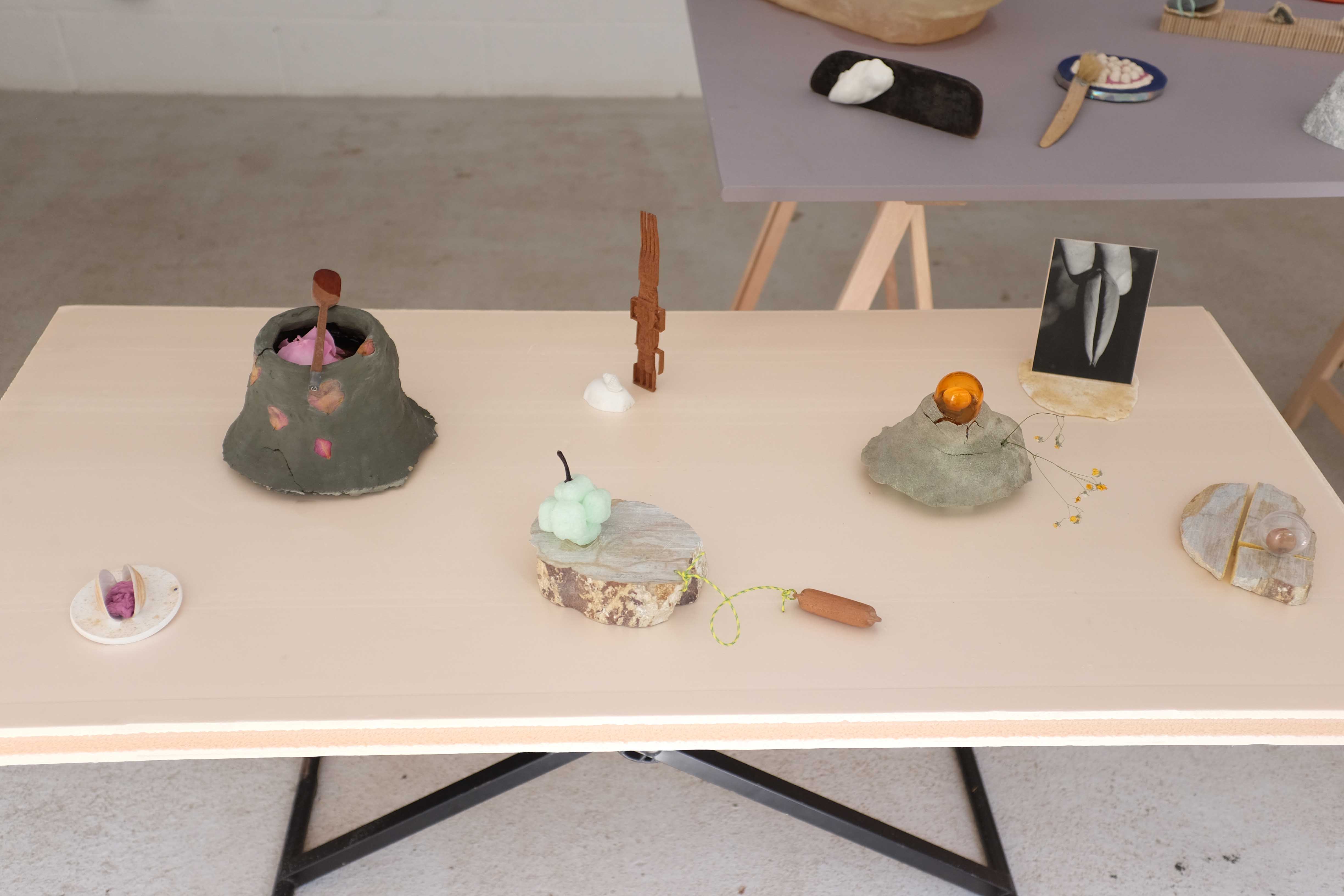 Querelles, exposition réalisée en collaboration avec Chloé Masson, dans la galerie de l'association Par tout artiste, juin 2019, Rennes (FR).
Les sculptures sont faites de résines, cire, plâtre, bois, roses, terre crue, sable, coquillages, pierres, plastique, graines, algues, feurs séchées, etc.

Querelles, exhibition in collaboration with Chloé Masson, in the gallery of the association Par tout artiste, June 2019, Rennes (FR).
The sculptures are made of resins, wax, plaster, wood, roses, clay, sand, shells, stones, plastic, seeds, algae, dried flowers, etc.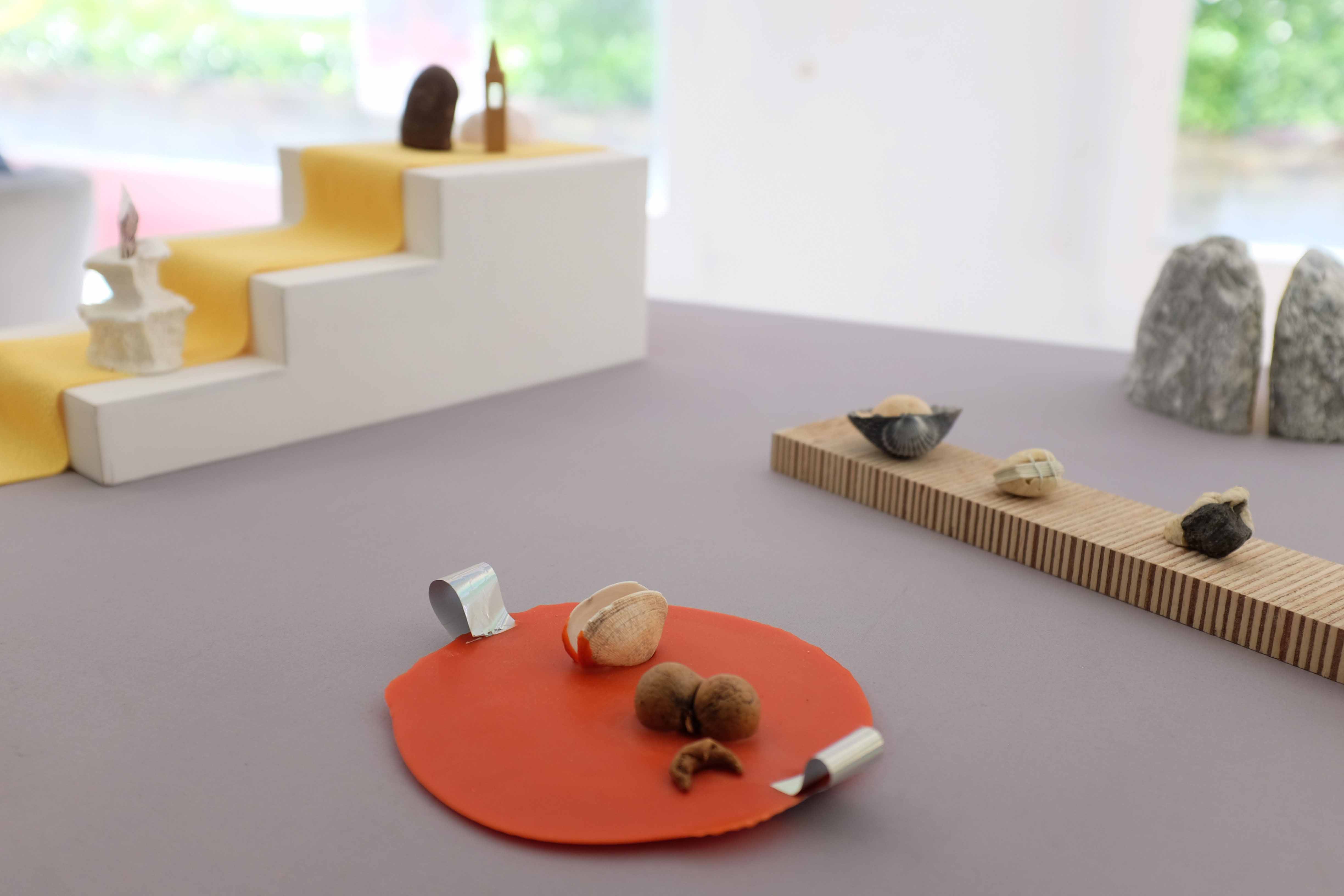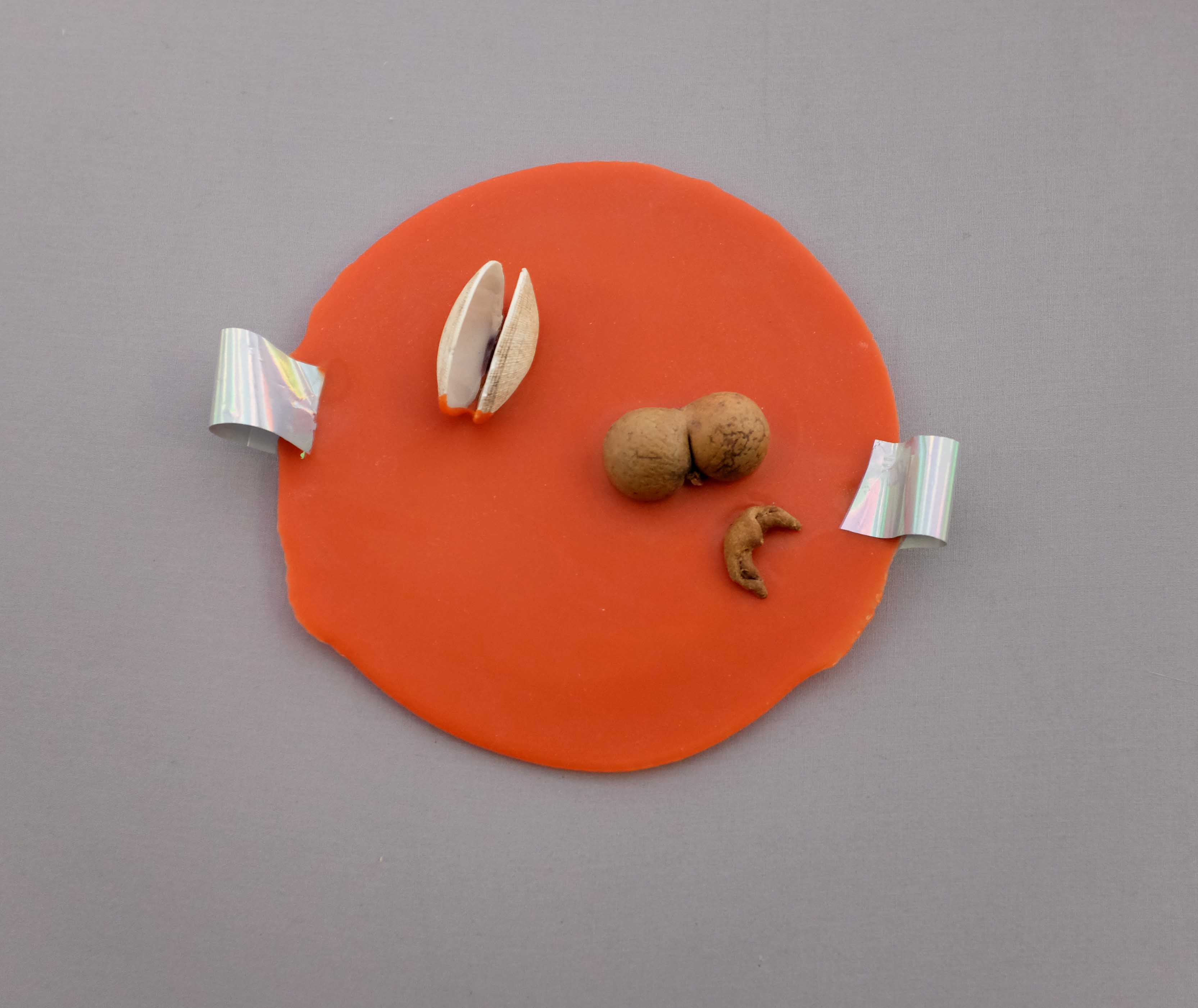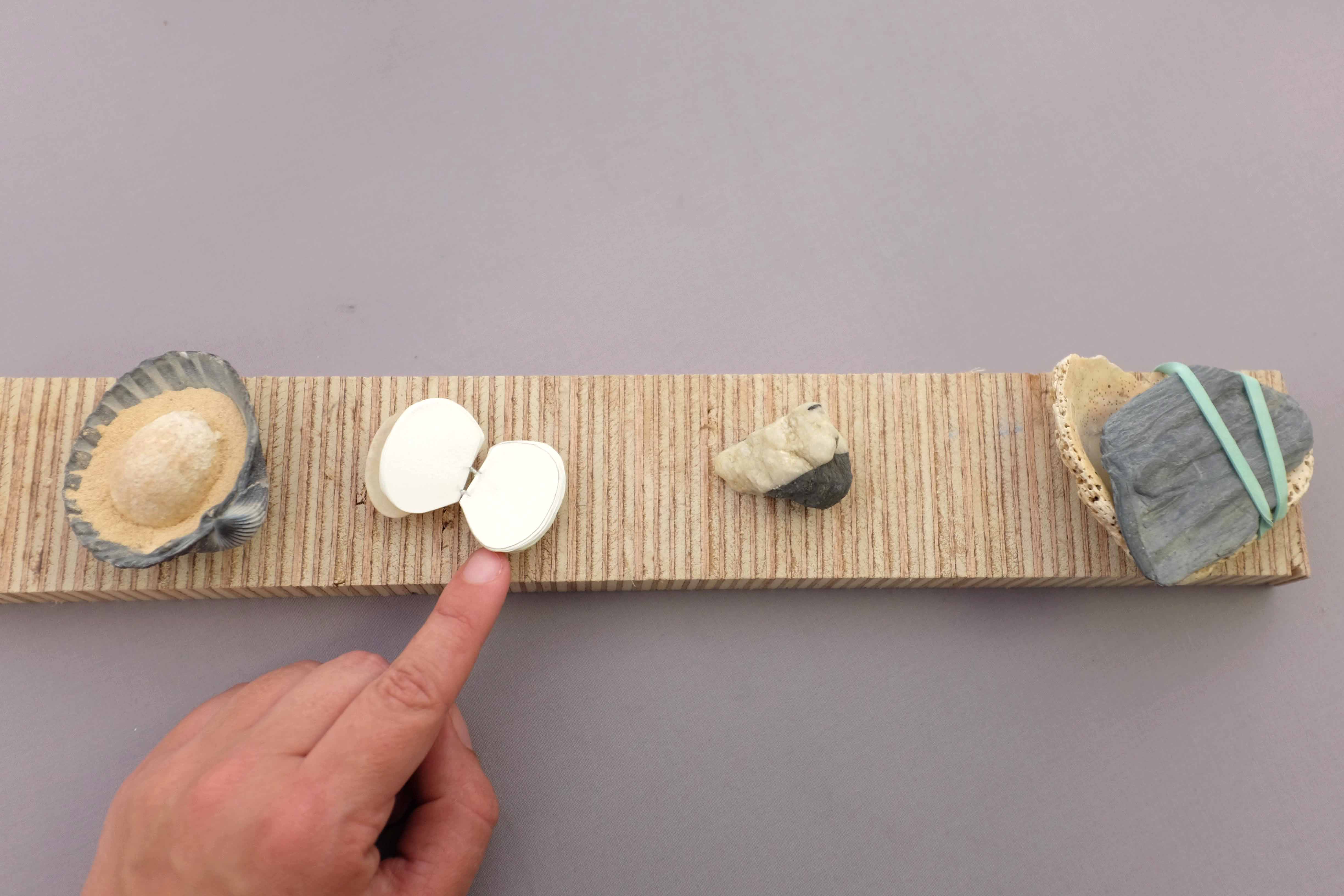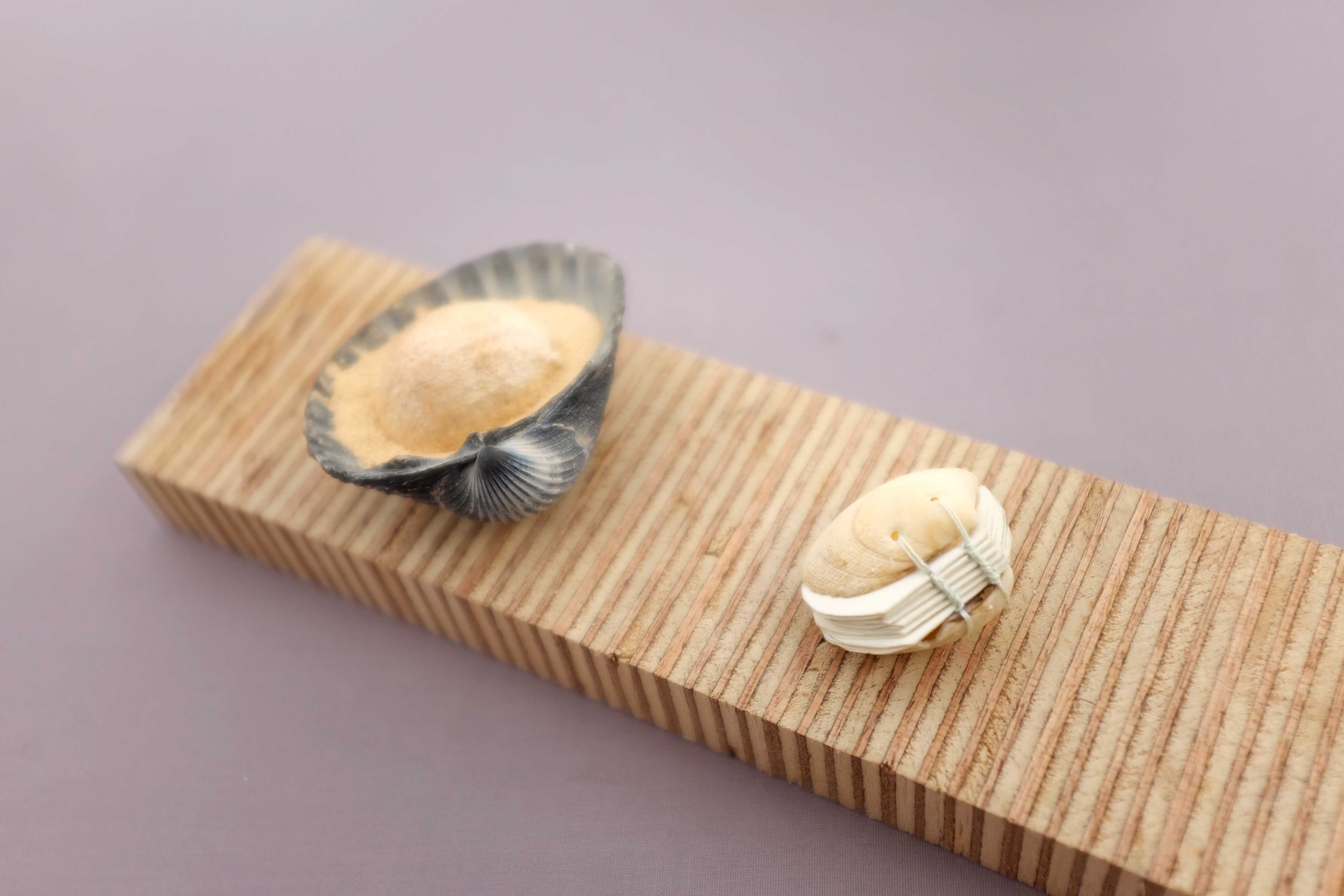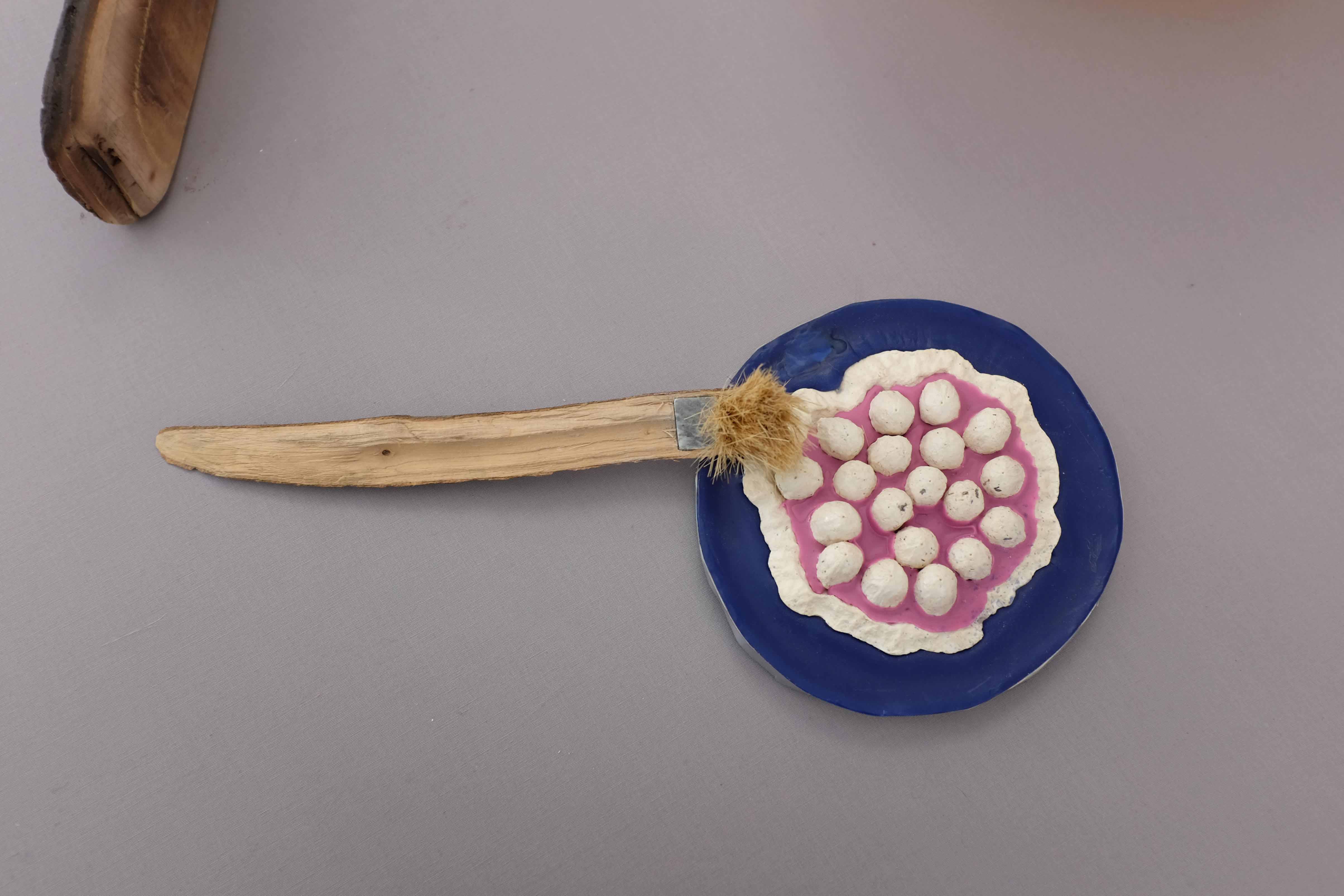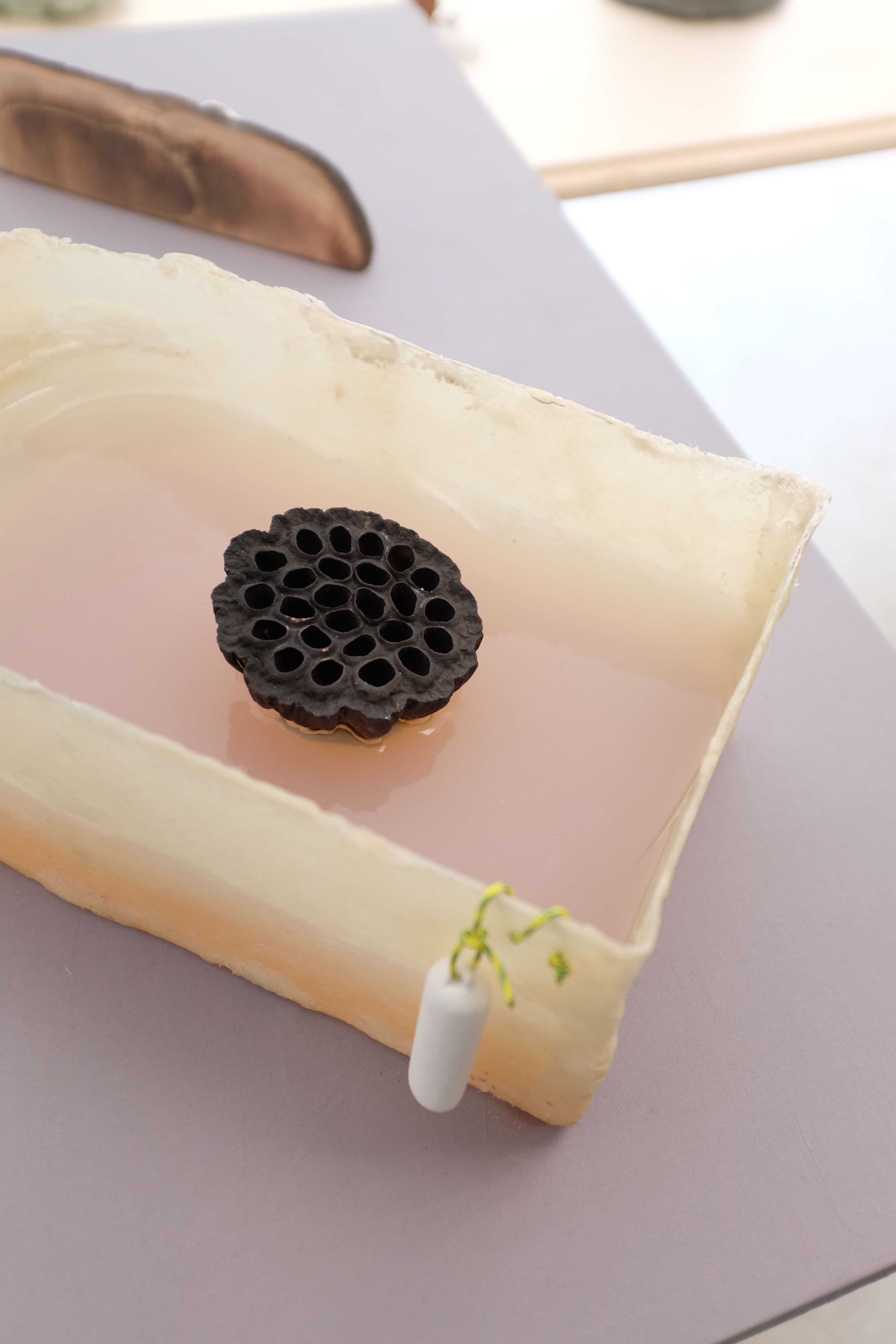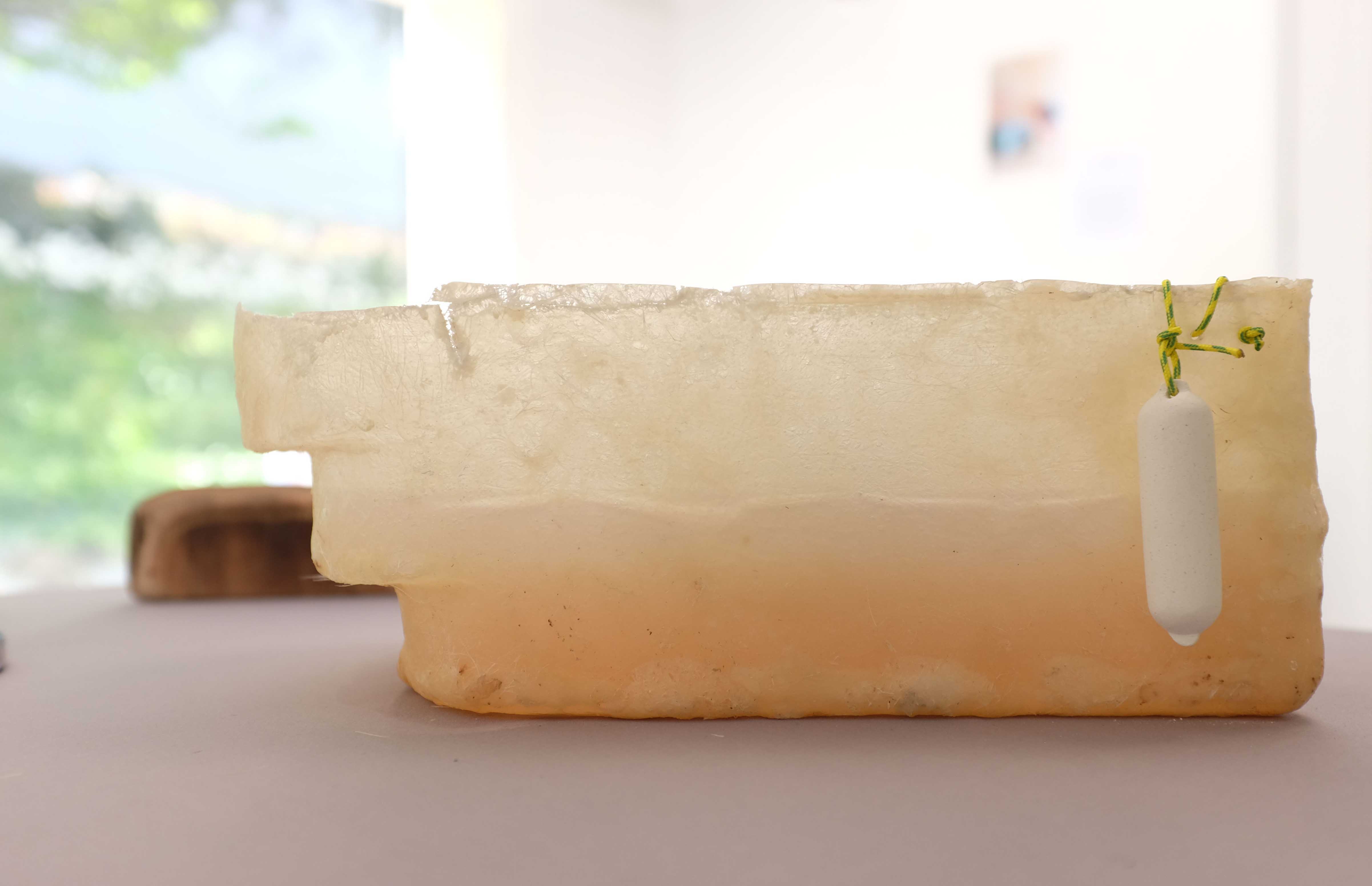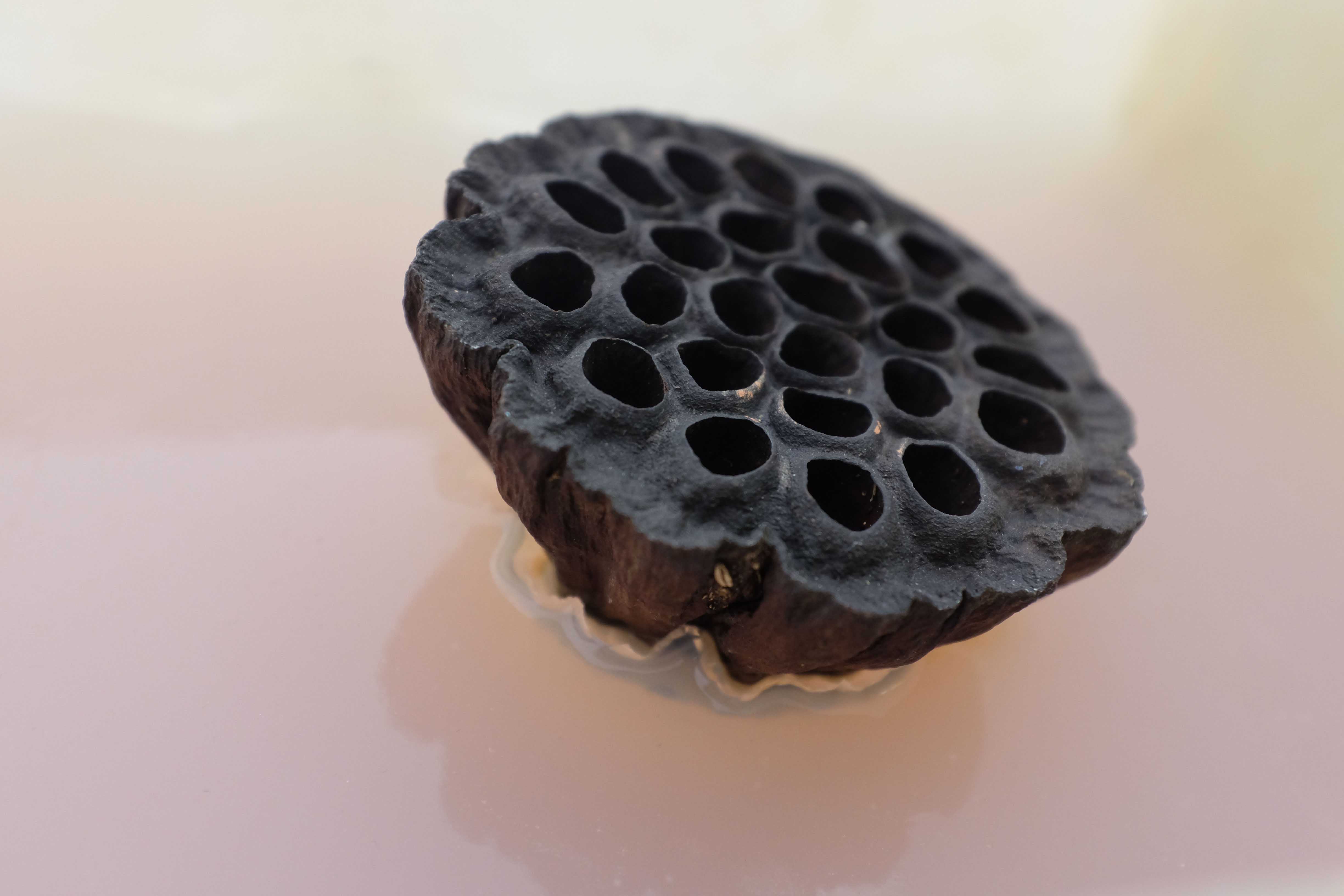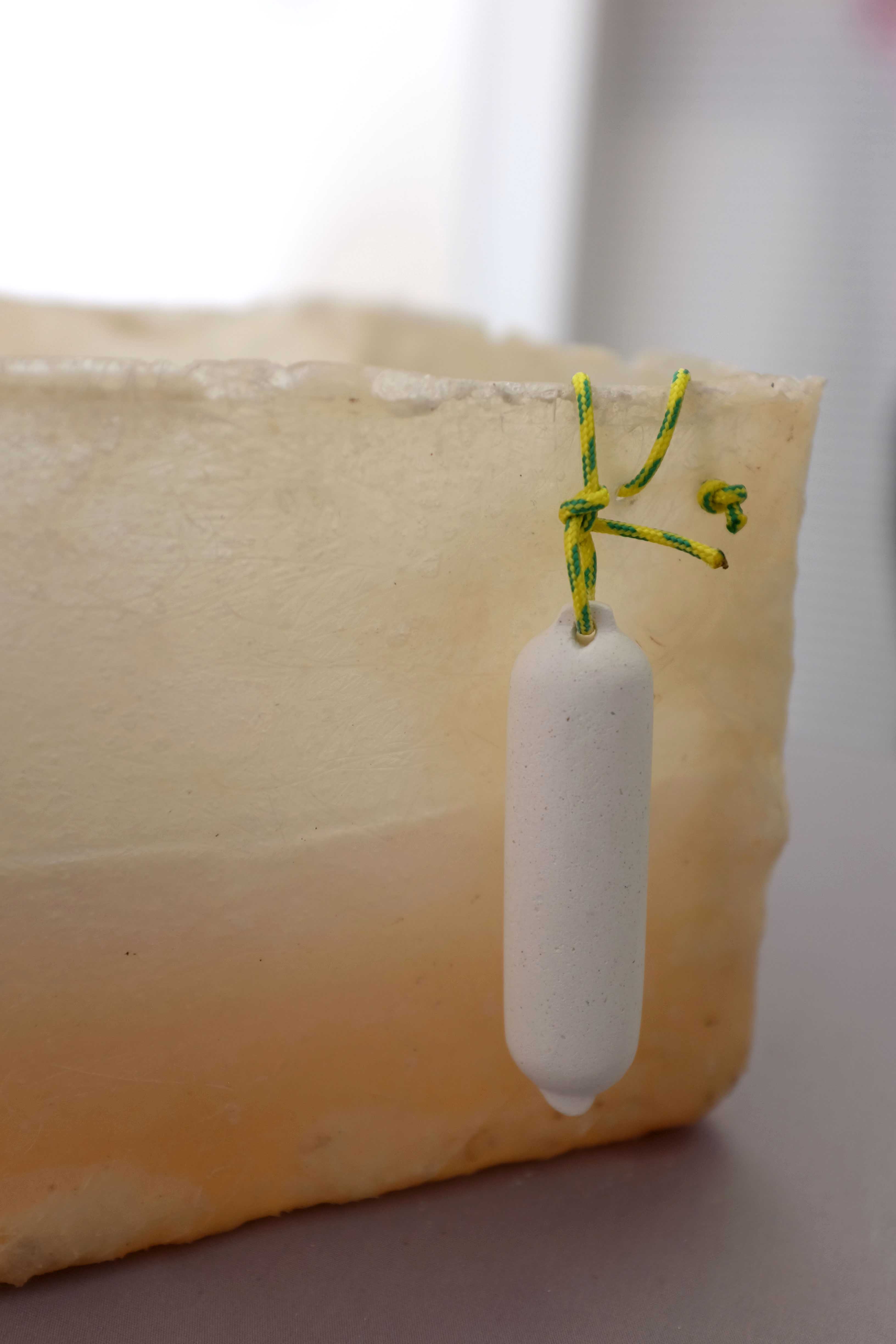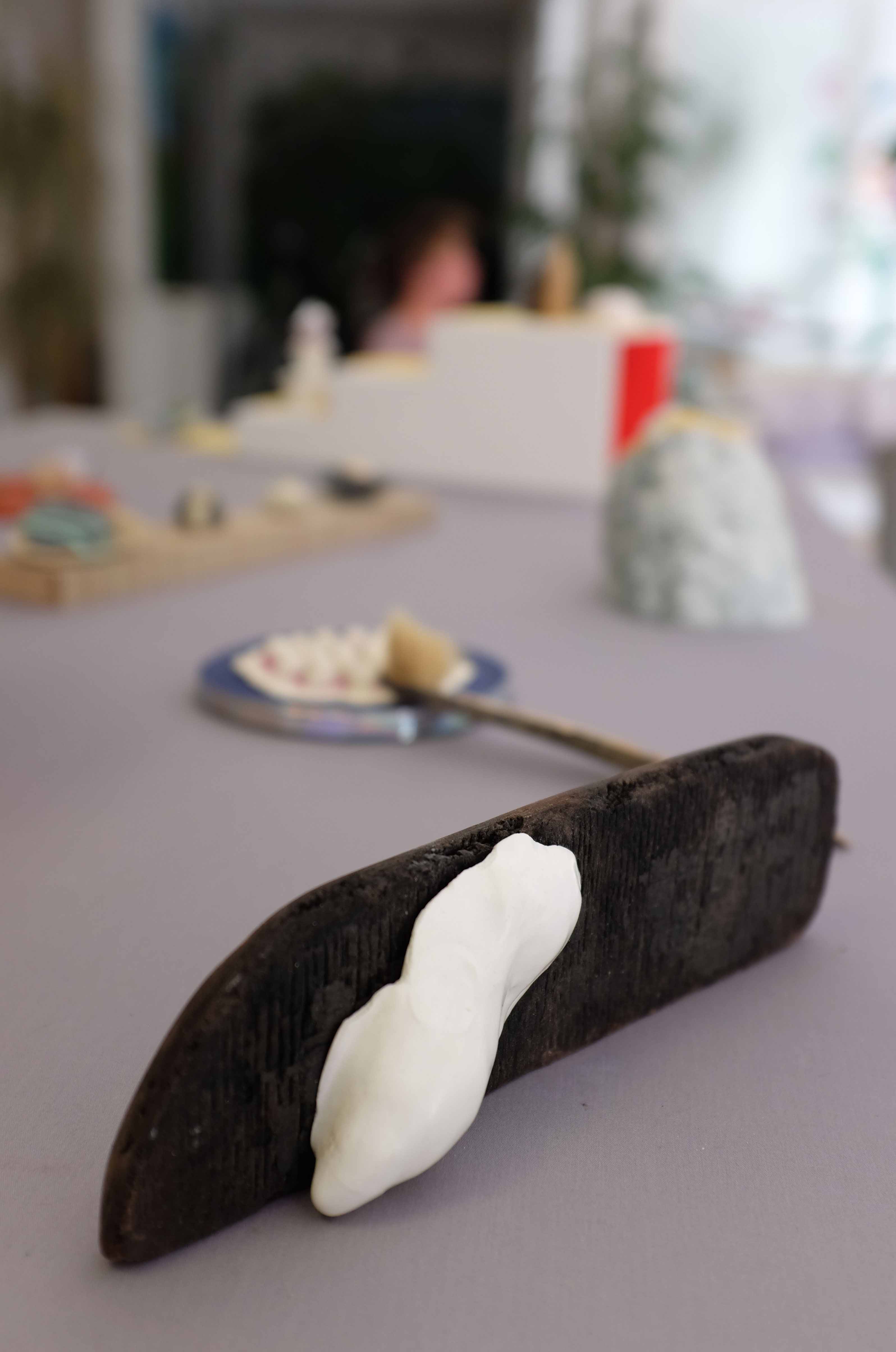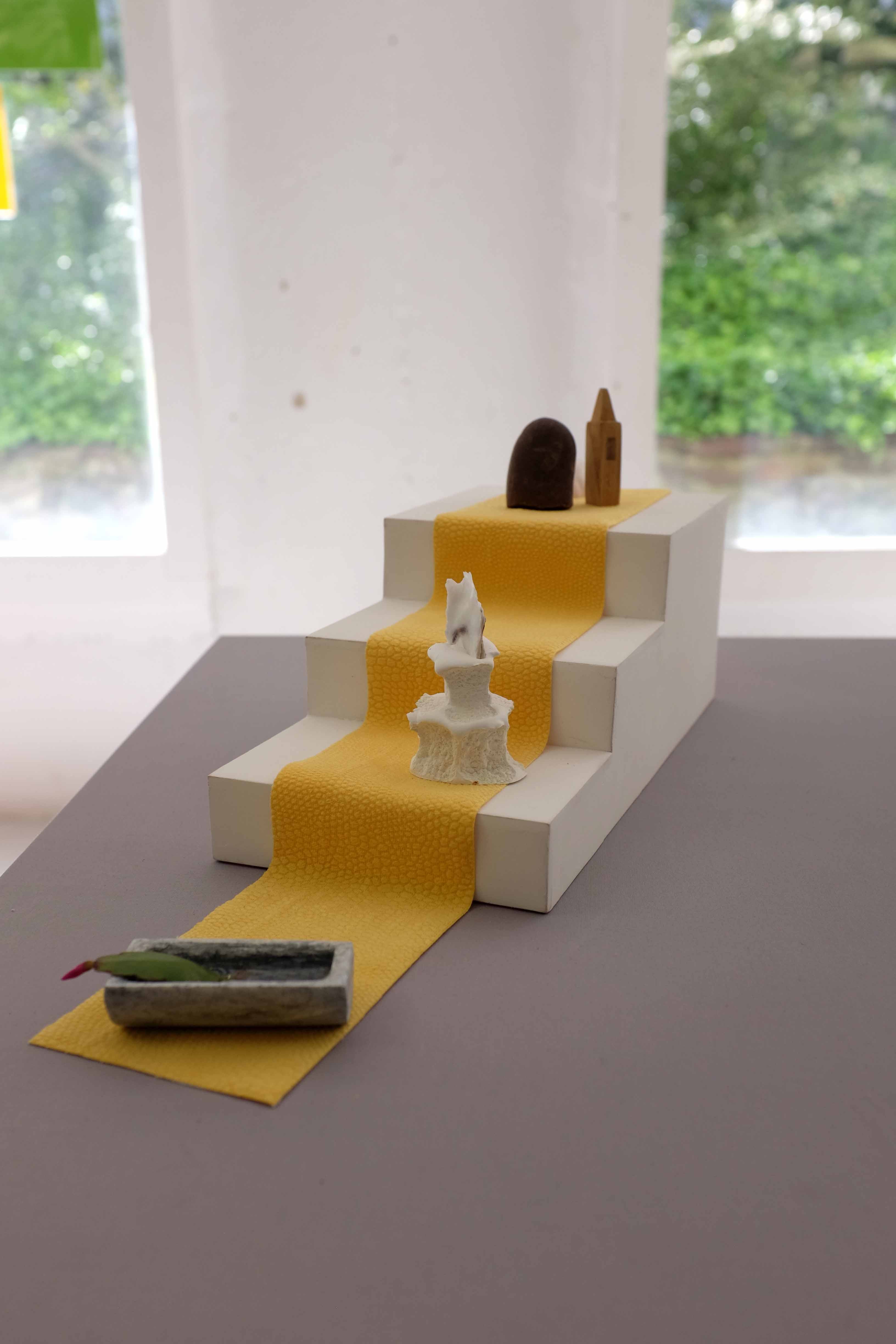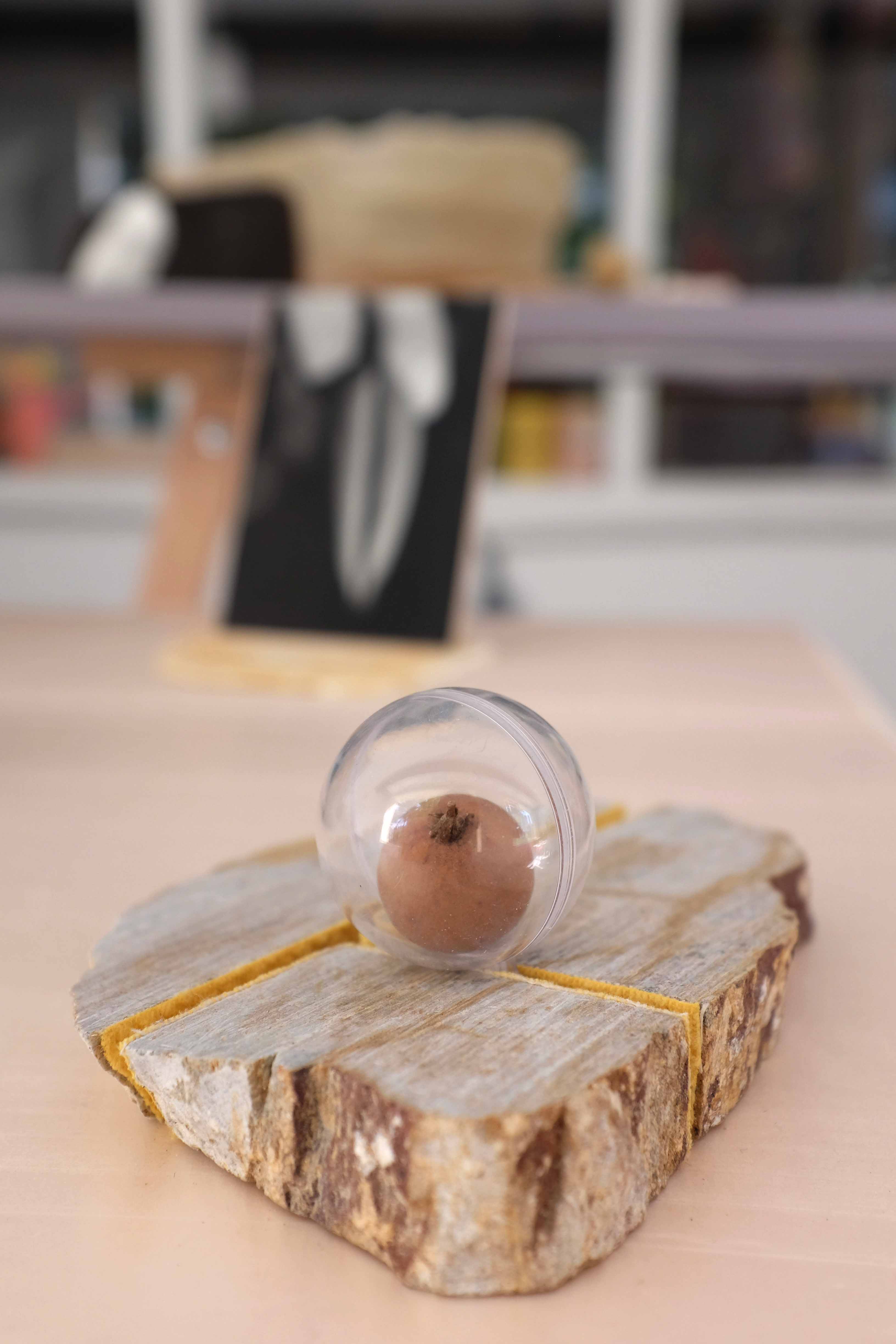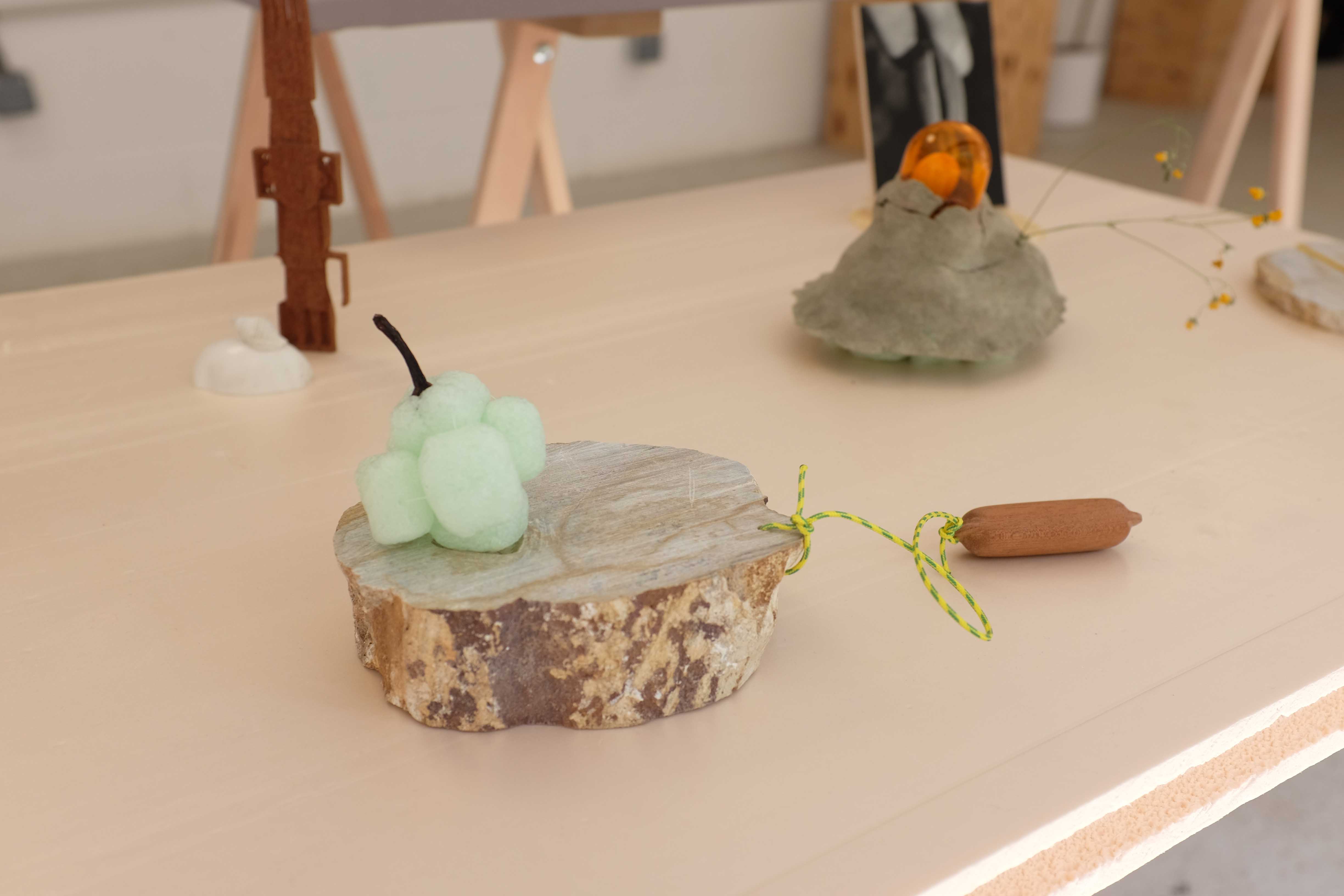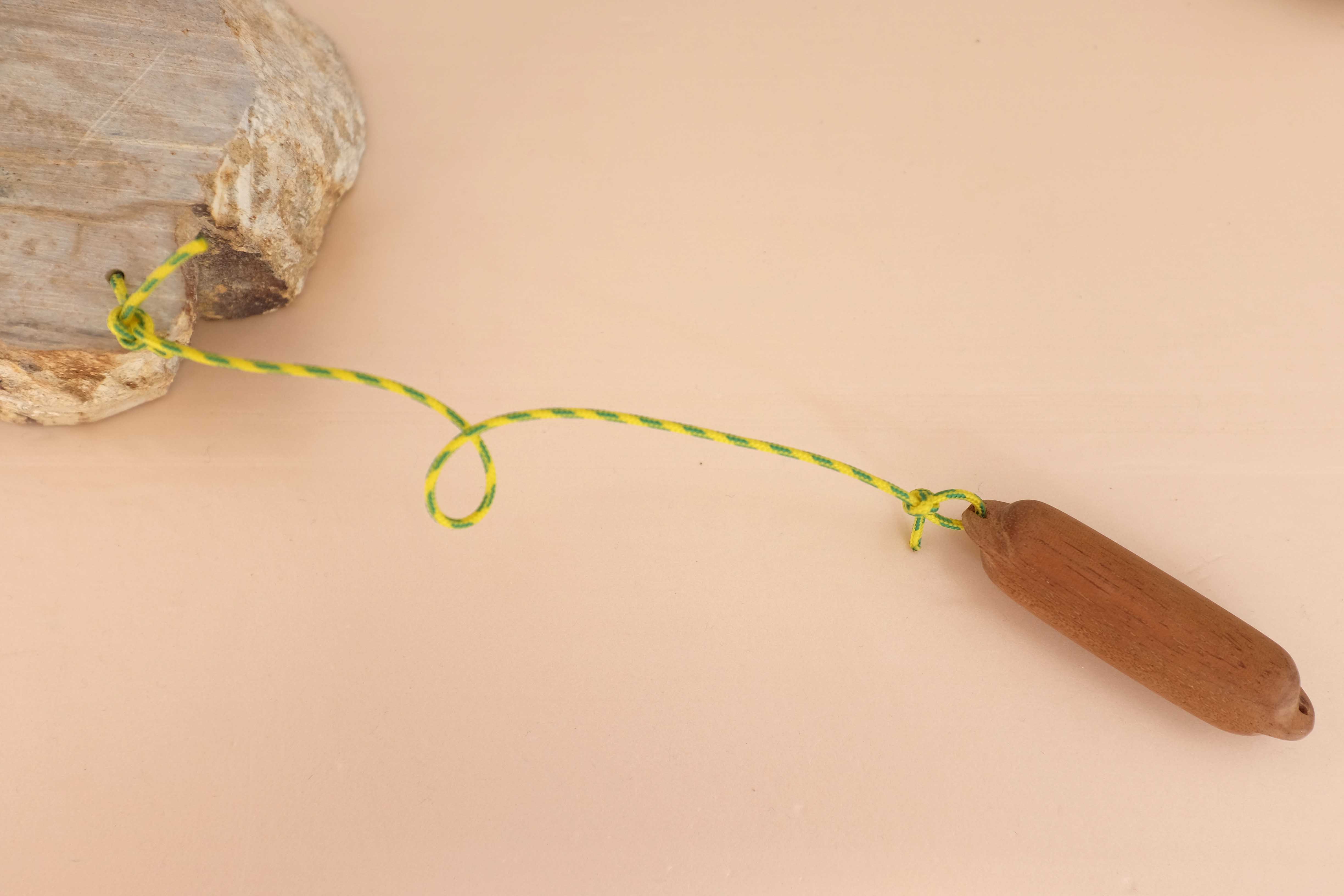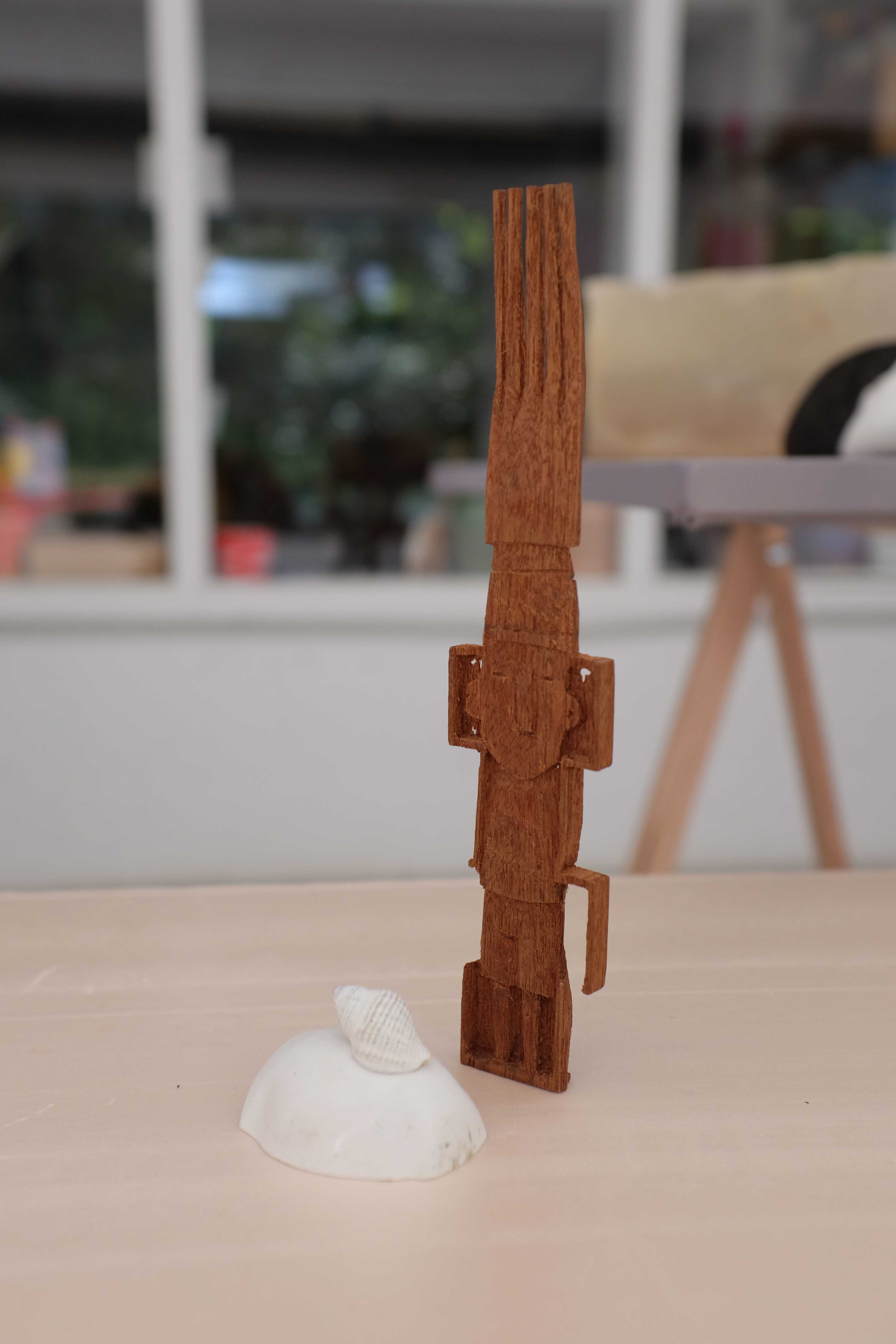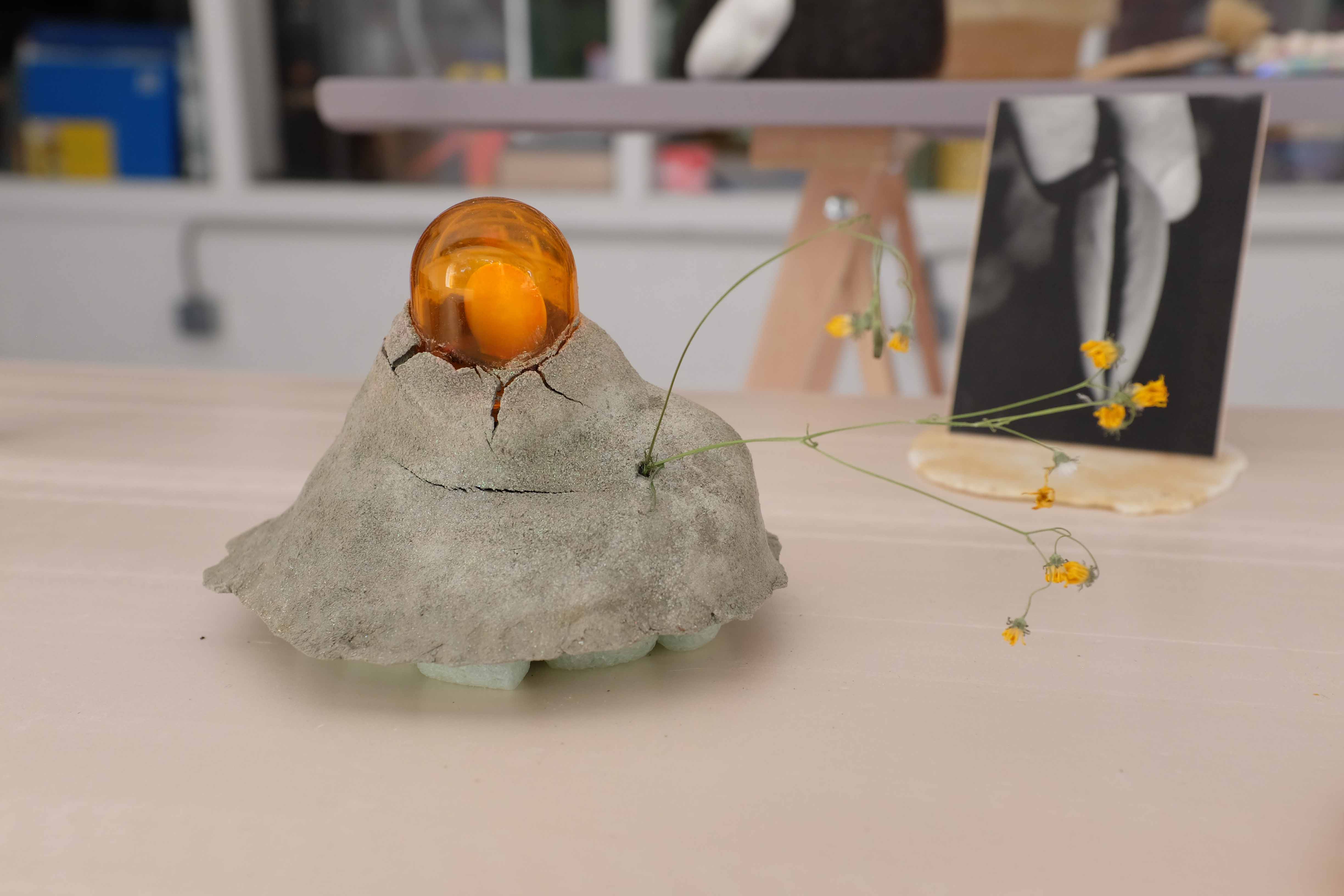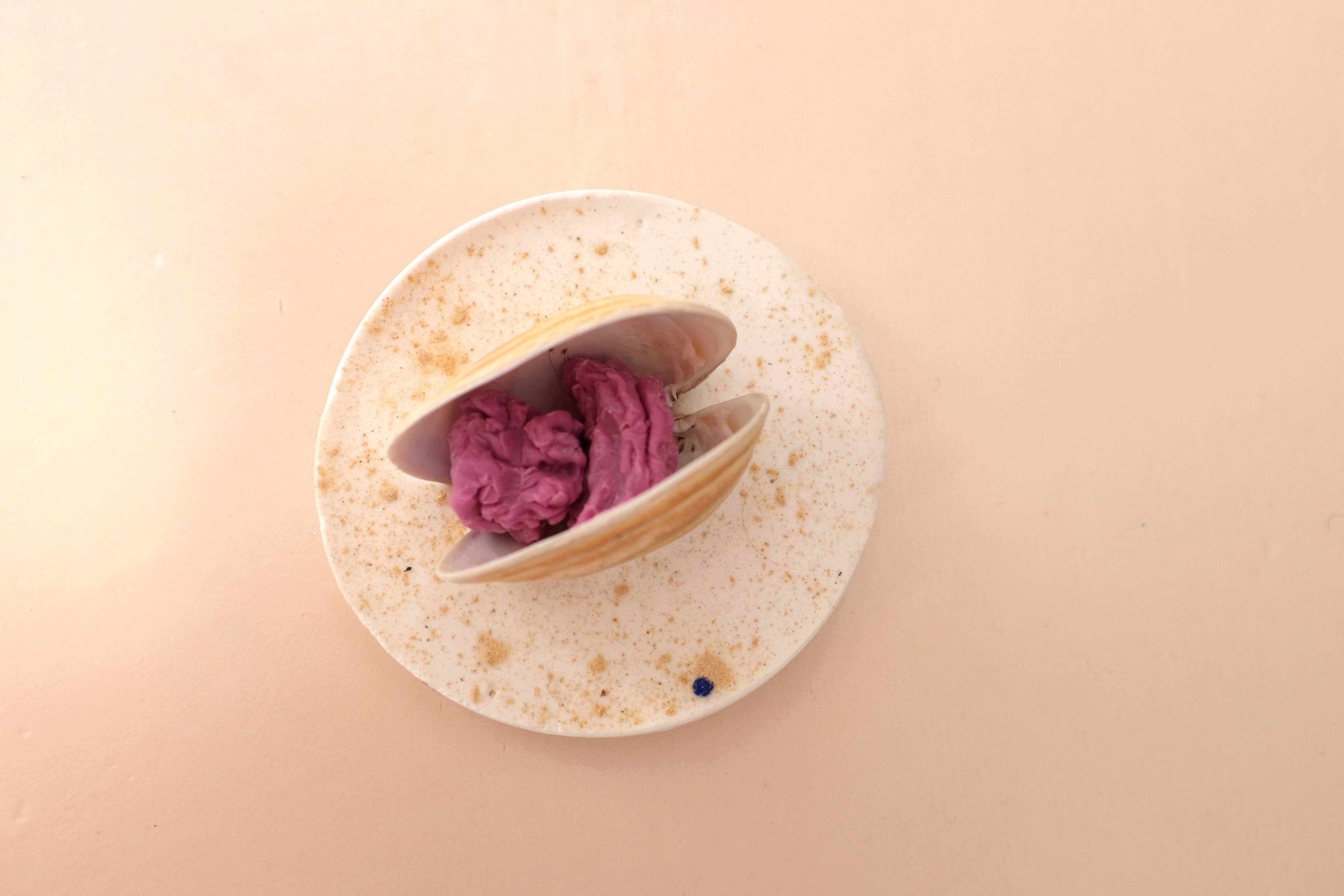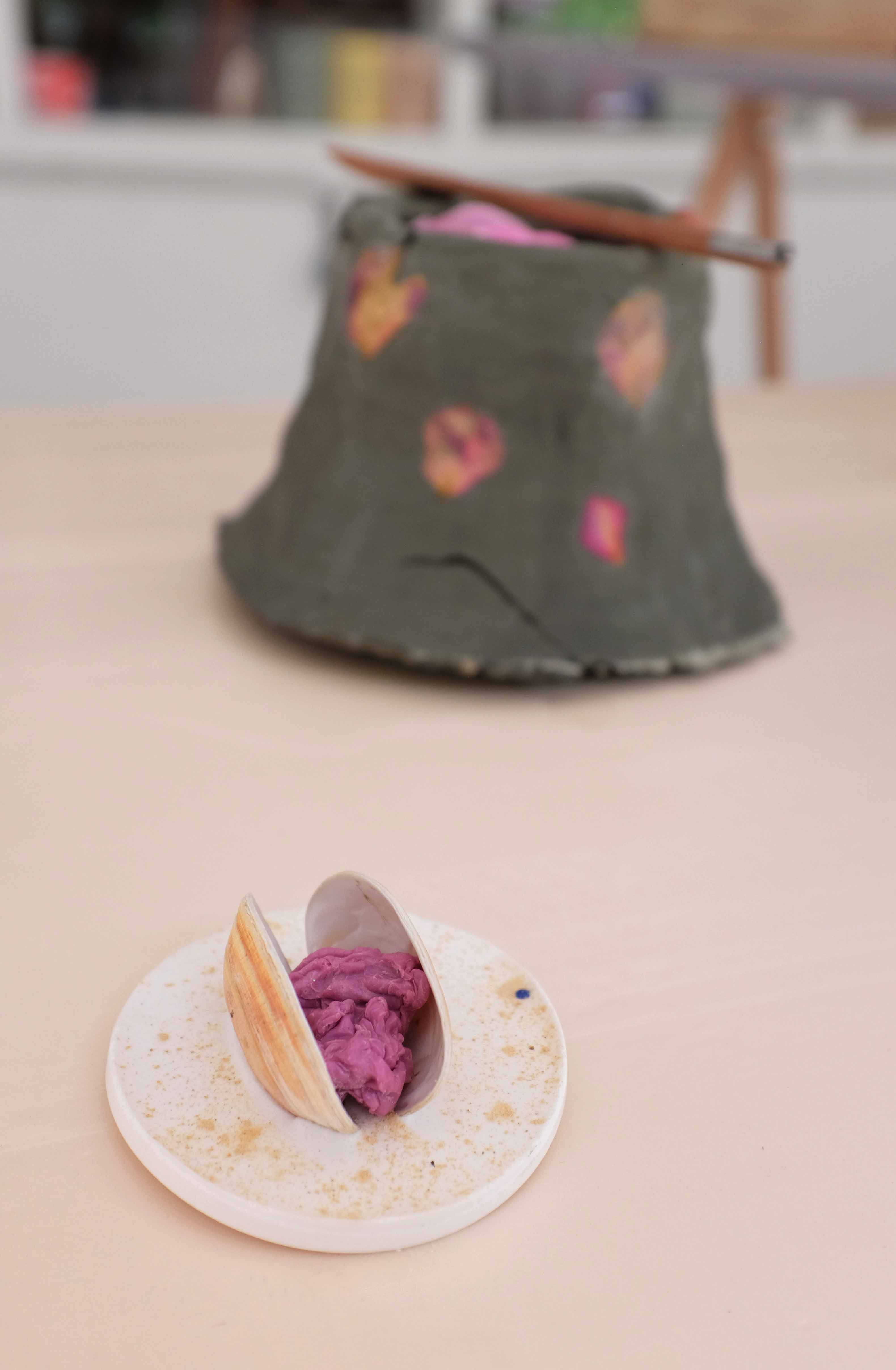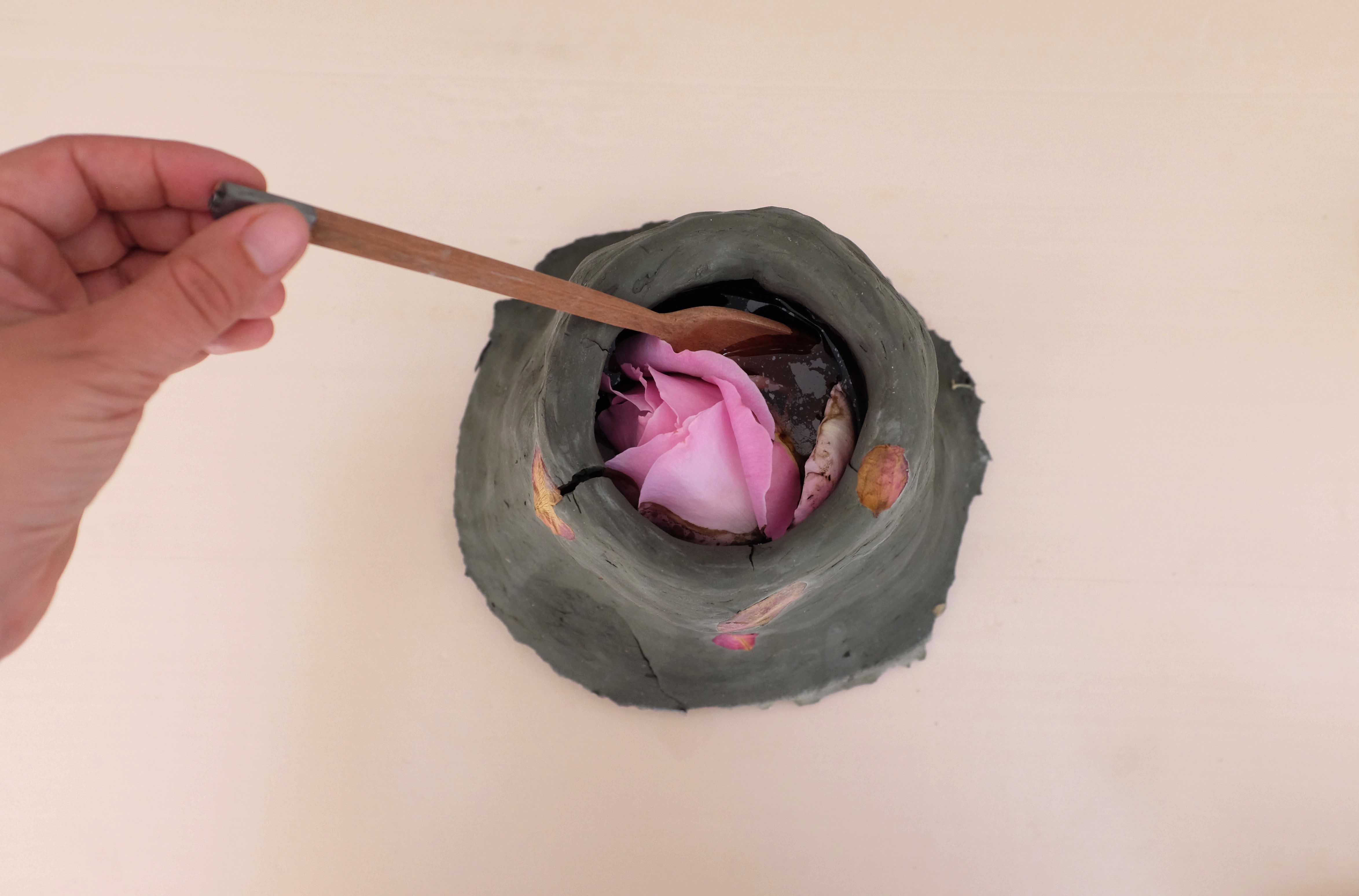 © photos Charlotte Beltzung, Chloé Masson