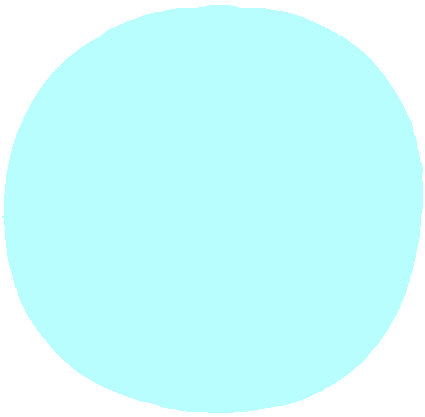 Melonfesse est un double objet réalisé en plâtre à partir de deux moules de demi-melon.
Un tirage de 36 paires a été réalisé lors d'une résidence de deux semaines dans l'atelier du collectif
Permis de construire à Nantes où j'ai été invitée par Minhee Kim, Danaë Barbas et Laura Orlhiac,
en septembre 2016.

Melonfesse is a double object made of plaster from melon-halves molds. A limited edition of 36 pairs
was created during a two-week residency in the studio of the art collective Permis de Construire
in Nantes where I was invited by Minhee Kim, Danaë Barbas and Laura Orlhiac, in September 2016.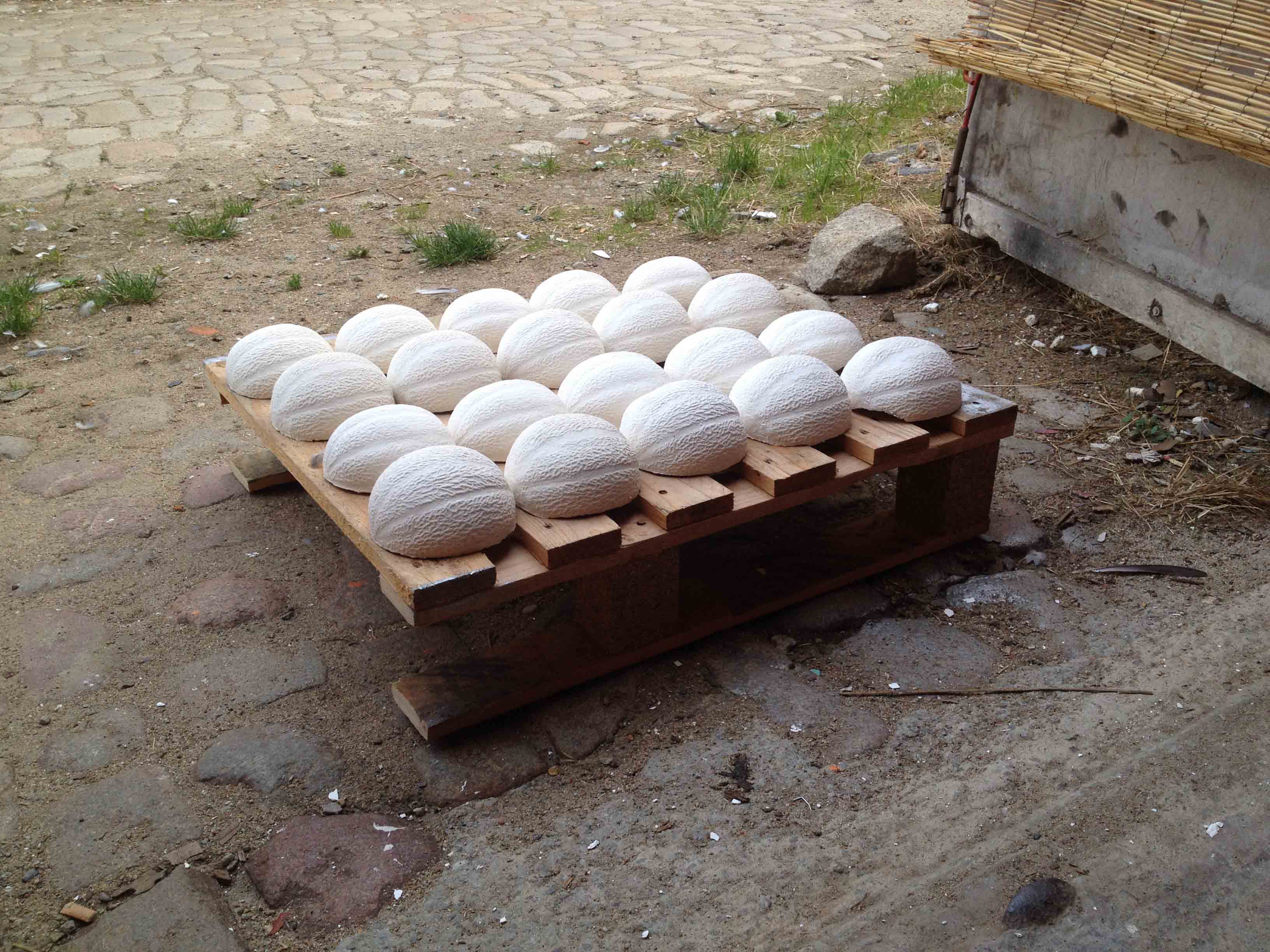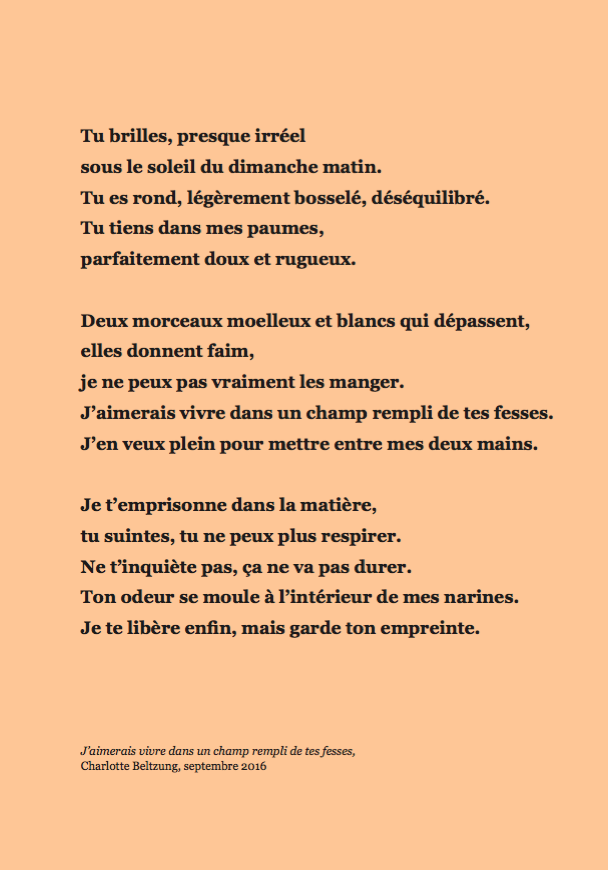 L'exposition J'aimerais vivre dans un champ rempli de tes fesses,
présente le melon comme un objet de désir, ainsi coupé en deux,
il évoque une paire de fesses sur laquelle on aimerait poser ses mains.
L'exposition était accompagnée d'un poème distribué aux visiteurs.
Les tirages de demi-melon réalisés pour l'exposition ont été vendus
au poids durant le vernissage.

The exhibition J'aimerais vivre dans un champ rempli de tes fesses
( I would like to live in a field full of your bum ), shows the melon as an object
of desire, cut in halves it recalls a bottom on which we would like to put our hands.
The exhibition was followed by a poem given to the visitors. The melon-halves
produced for the exhibition were sold by weight during the opening.

You shine, almost unreal
under the sun of sunday morning.
You are round, slightly bumpy, disordered.
You fit in my palms,
perfectly soft and rough

Two pieces smooth and white who exceed the heap
they make me hungry,
I cannot really eat them.
I would like to live in a field full of your bum.
I want a lot to put them inside my hands.

I imprison you inside the material,
you seep, you cannot breathe.
Do not worry, it will not last.
Your smell is molding inside my nostrils.
I free you, finally, but I will preserve your imprint.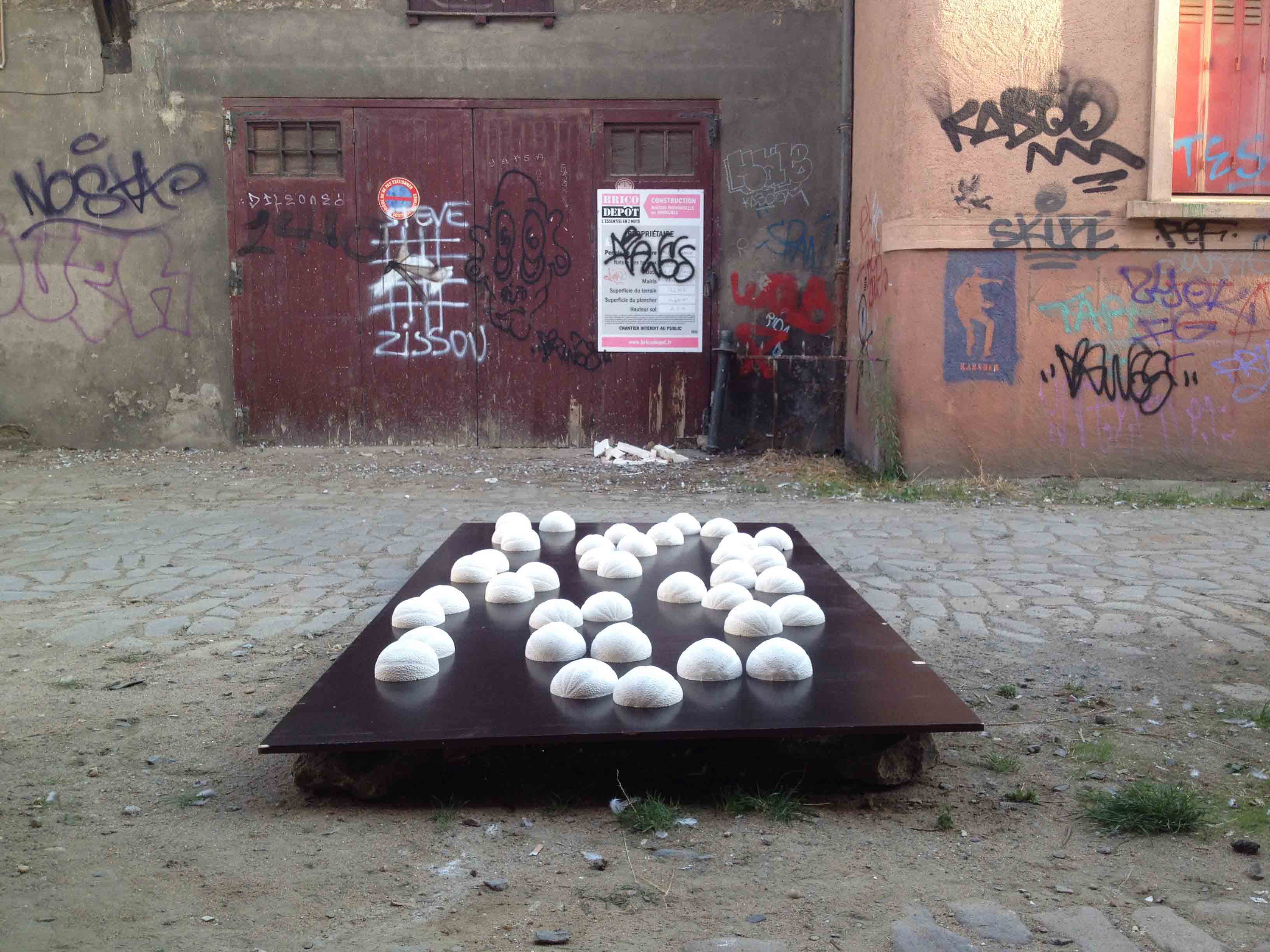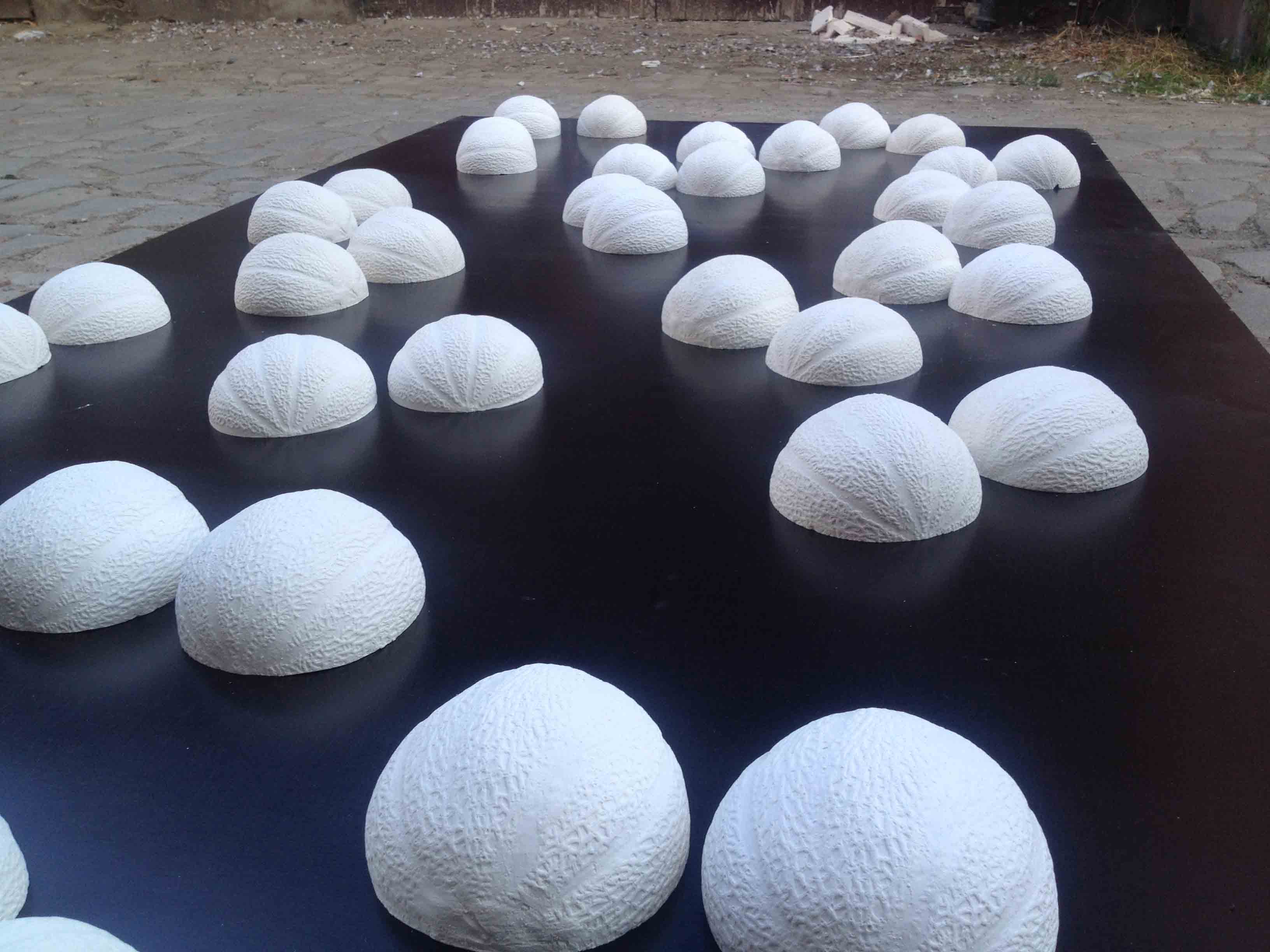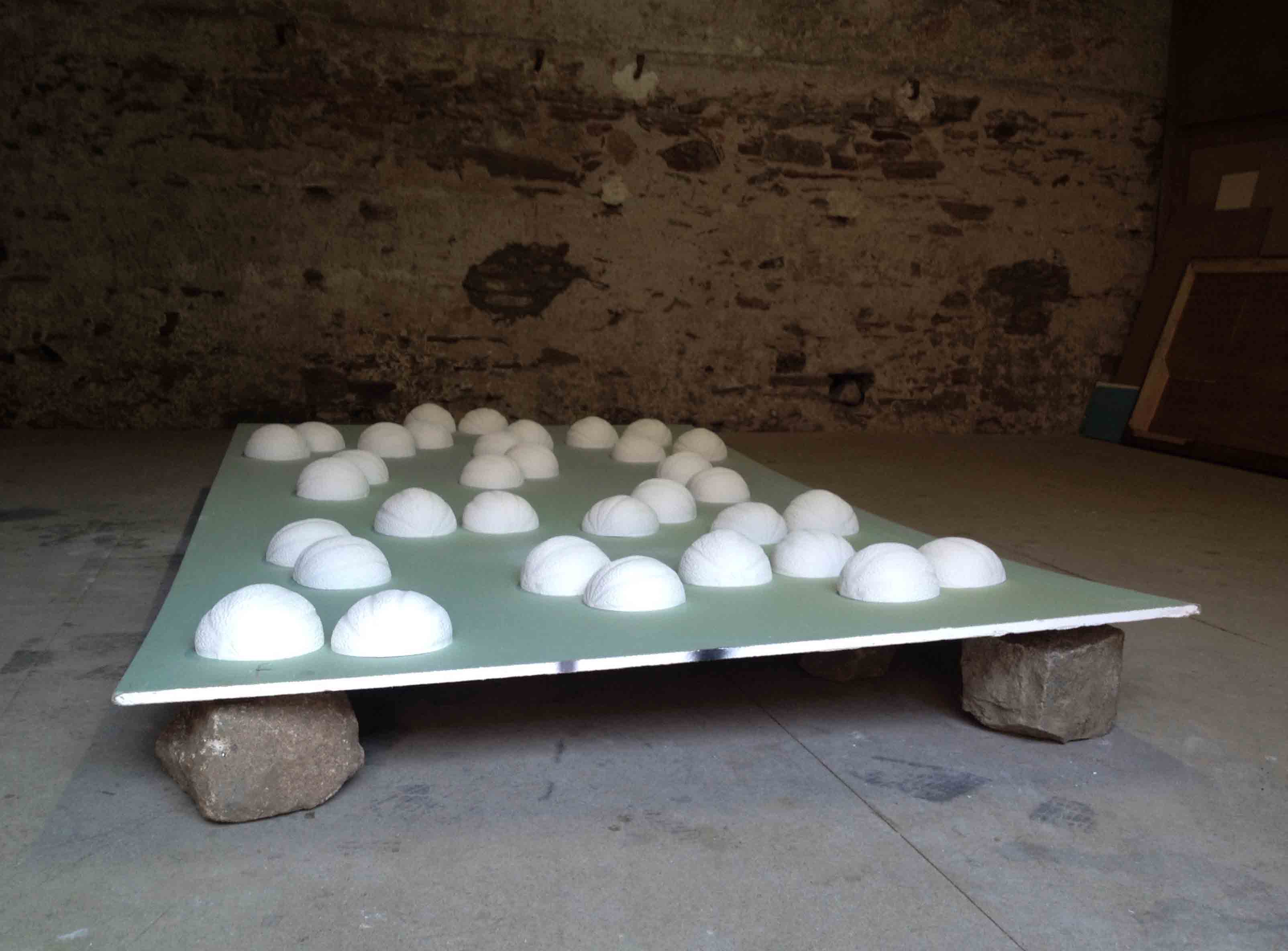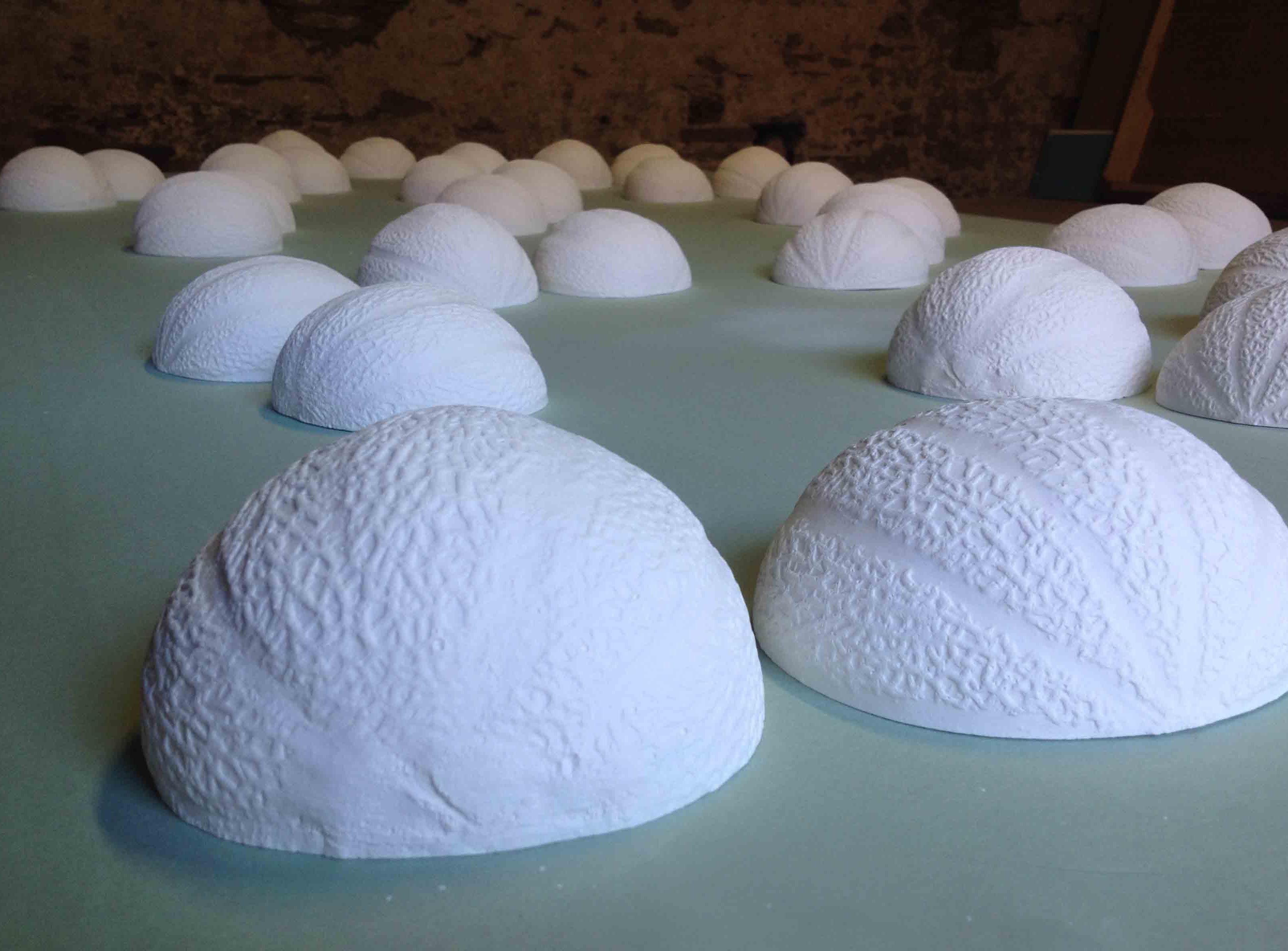 © photos Charlotte Beltzung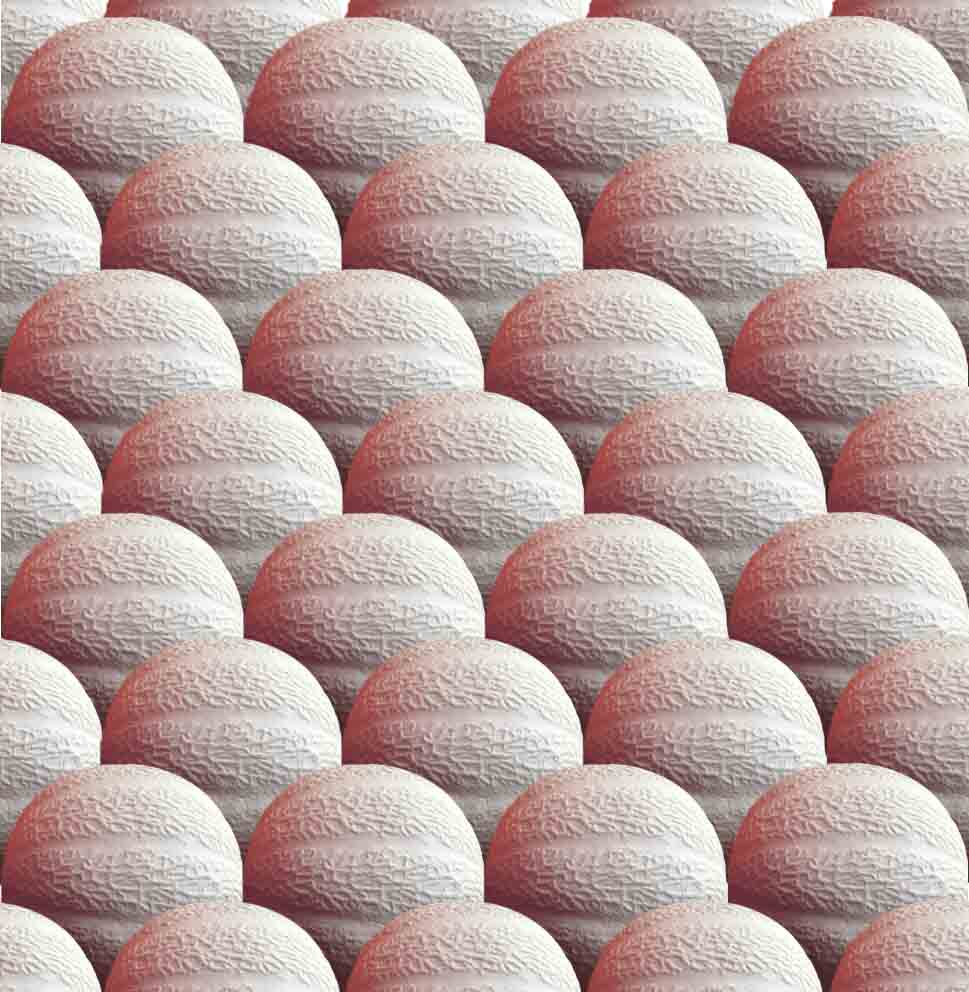 La silhouette de melonfesse est publiée dans .setTexture, éditée par sun7 en 2017.
La publication est disponible ici : www.sun7.top/publications/

Melonfesse silhouette is published in .setTexture, edited by Sun7 in 2017.
The publication is available here: www.sun7.top/publications/


↓
.setTexture
publication collective

Wikipédia dit
qu'en image de synthèse, une texture est une image en deux dimensions (2D) que l'on va appliquer
sur une surface (2D) ou un volume en trois dimensions (3D) de manière à habiller cette surface
ou ce volume. Et qu'en simplifiant, on peut l'assimiler à un papier peint très plastique et déformable
que l'on applique en 3D. †

32 pages - 8x10 cm - impression numérique couleur sur adhésif + A4 offset couleur
+ lien de téléchargement d'un pack de textures photoshop sachet + plastique à fermeture ZIP
- 150 exemplaires - 2017

avec : Gabrielle d'Alessandro, Hugo Barranger, Charlotte Beltzung, Léa Bénétout, Émilie Brout & Maxime Marion, Yann van der Cruyssen, Chloé Curci, Alix Desaubliaux, Étienne François, Camille Girard & Paul Brunet, Minhee Kim, Carine Klonowski, Maxime Lacôme, Valentin Lergès, Ivan Murit, Marine Pascal, Jonathan Pêpe, Anne-Émilie Philippe, Iris Pouy, Julien Saudubray, Caroline Saves, Feliz Ramon,
Claire Valageas, Robin Yerlès.